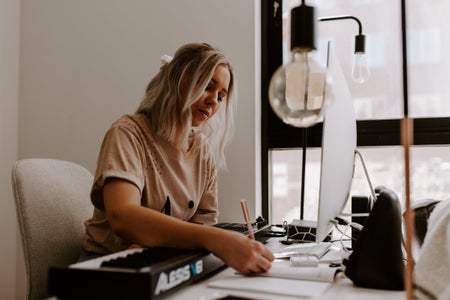 Artists To Listen To In 2020
2020 marked the beginning of a decade, with high expectations, the year has already been off to a great start for music. Uniquely, music today is all about genre-blending. With platforms like Soundcloud and Spotify, streaming has truly changed music allowing everyone to put their own twist making it difficult to label.
I would say that I listen to a wide variety of music, probably not as much as some others. However, here are a few artists that are either 1. Releasing music in 2020, 2. Have already released music that is worth listening to, or 3. Are likely unknown with some good tracks to listen to. Here is a list of my top 10 recommended artists of 2020 thus far with Spotify links to add my favorite songs to your playlists.
Everyone on this list deserves to be here and all of the songs mentioned are worth listening to. I wouldn't recommend it but you can follow me on Spotify, my username is kyliegeatz. I try to make new playlists that go along with every season but I would check out my "Liked Songs' ' because there will be a new song at least every day.