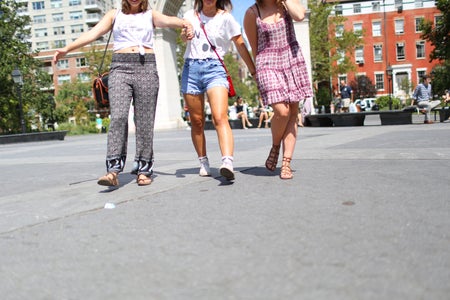 5 Things Singles Can Do on Valentine's Day
With Valentine's Day coming up, there are a lot of mixed feelings in the air. Some excited, some spiteful, and some just indifferent. Either way, everyone is affected by the day due to many couples that make it extravagant with their extreme PDA and intimate posts on social media. It makes single people like myself feel a little disconnected from the supposed day of love, so I propose we change that. This year, instead of sulking alone or desperately searching for a significant other, I suggest we spend the day loving ourselves, and here are some fun suggestions on how.
You've been working hard all year, so you deserve a day of relaxation that a good spa provides. Facials, manicures, and massages you should do it all, but don't feel bad if you can't afford it because everything you can get there you can also do at home. Just get a few Korean masks from your local convenience store, draw yourself a bath, light a few candles, and let the magic begin with your favorite playlist. Songs from Lizzo, Drake, Beyonce, Halsey, and Aretha Franklin are highly recommended.

2.

Game Night With Friends

Just because Valentine's Day is mostly run by couples doesn't mean you have to spend alone if you are single. Invite a few friends over, order some pizza, and bust out the board games or movies and have yourself a party. Hell, if you want, you can even buy yourself a little bottle to get the party started. It takes the games Twister and Cards Against Humanity to a whole new level.

By going out to dinner by yourself, not only can you order whatever you want, but as much as you want without feeling embarrassed or guilty. You're alone; therefore, no one is watching you eat, nor do you have to question getting dessert when the other person doesn't. Thus making Valentine's Day cheat day where you can just enjoy your meal.

No matter what, you can't go wrong clubbing. Almost everyone there is single and looking for a good time. With a cute outfit and little makeup, you won't go unnoticed, and you can make the night your own. But if you're a bit shy and dancing isn't for you, there's always comedy clubs in New York. Go get yourself a good laugh and brighten your day.

5.

Anti-Valentine's Day Party

Now, this may seem a little radical but bare with me because this is probably the best idea on this list. If you think everything else on this list appears cheesy, then this is something I highly suggest you do. Instead of having a traditional Valentine's Day party full of couples, red streamers, and chocolate, take you and your single friends to a rage room. There you can smash your feelings out as violently and safely as possible. Nothing says self-love more than therapeutic destruction caused by your own hands. I promise it would be a Valentine's Day you could never forget.