Harry Styles: All Time Favorite
Early this morning, Harry Styles released his new single, Lights Up, along with a new music video and... I'm forever obsessed. As a die hard One Direction fan, Harry will always have a sentimental place in my heart. I have basically seen him grow and change as a person and as an artist since 2013 and I will always be on his side. 
I was very intrigued about this new release because Harry's sound has been notoriously different from his original boyband "pop" sound. His first album, Harry Styles, was mostly inspired by soft pop, rock, and folk artists such as David Bowie and Fleetwood Mac. 
The Lights Up music video premiered at 12:00am Eastern time and you BEST believe that I was up and counting down the seconds. In typcial Harry Styles fashion, the track was kept under tight wraps until hours before its release when Harry posted about it on his Instagram. There were also posters around NYC obscurely promoting the album. The release of this song is also very important because it also coincided with National Coming Out Day. 
The music video started off with shirtless Harry (okkkk) and a bunch of dazed people. It was edgy, his outfits were on point (as always), and the cinematography was so aesthetically pleasing. Basically everything Harry Styles is and will be.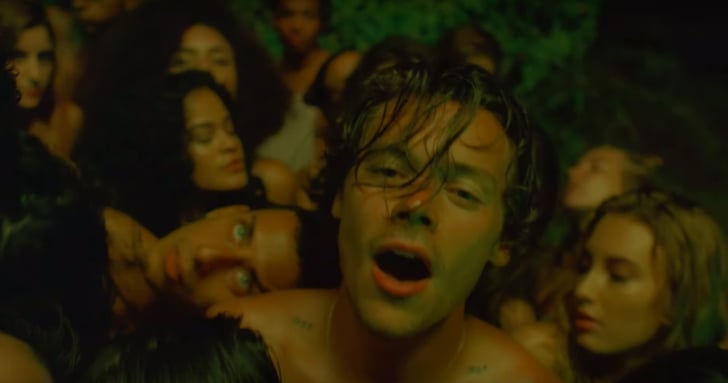 The song itself surprised me because of its upbeat melody and unique sound, but I gave it a chance and I have decided to support it 100000%. As a single, I think it sets a great tone for the new HS2 album that has yet to have a release date announced. 
I hope that in this new album, Harry continues to release unique music and open more discussions about sexuality bc that shit is important!
(also, pls put a studio recording of Medicine on it! thank you)