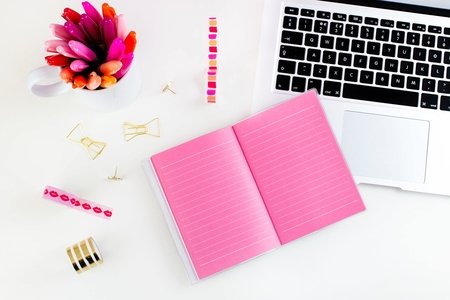 How being a Campus Representative Can Help with you Career
Before my first year of college, I did some major talking of people, clubs and organizations at my school. I am one of those people that does extensive reacher on things. I like to know everything about everything. As I was researching all these cubs and organizations I saw this program for Victoria's Secret PINK. I learned that each year they pick two or more students to represent the brand. Throughout the year the campus representatives are responsible to create social media content, plan and execute events and manage a team. The company in return gives products, provides trips to the campus reps. I knew when I started college, this is something that I wanted to accomplish in my college career. I started by joining the campus team during my freshman year. I knew that before I knew that I had to learn about the program and being a campus representative. I applied to be a campus rep the following year. Ever since that day, I have learned how being a campus representative can help with your college career. 
Create quality work: When I submitted that application, I knew that it was the best work. It was rushed not well thought out. Whatever it is I have to make my best work. The next year when I applied for the position I could see the difference between the two applications and am now a campus representative for the company. When planning events I can tell which events more effort was put in and which ones were rushed together. Create work, whatever it is, that you are proud. Work that you want everyone to see. 
Networking and relationships: Being a campus representative helps you network with people from all around the world. I have had the opportunity to meet people from so many different departments of the VS PINK brand such as merchandising and marketing. I also have met some incredible college students from across the country and I am part of an alumni network for people that have been campus representatives. Each time I meet a new person I always make sure to follow up and send thank you notes. I have also been able to make incredible friendships with girls all across the united states. 
Practice in the industry: I have learned so many marketing, advertising and public relations skills. I create content each week for social media channels and have learned the best tools to engage with an audience through social media. I have been able to try new creative tools such as learn graphic design. I have also been able to learn all about being a social media influencer and how they help brands. I have been part of advertising campaigns and have contributed ideas. The company allows me to pitch new creative ideas. I plan events and practice communication skills between the company and students on campus. All while maintaining a budget. 
A great resume builder and talking point in interviews: There has not been one interview where I do not talk about my campus rep experience. It has helped me get different opportunities because of all the different tasks I am asked to do as a campus representative. Being able to talk about my experience and what I have learned from it has been so helpful.