If any of you follow my blogs, then you'll know a few months back I wrote an article titled "3 Boy Bands that Need to Return Immediately"; the band at the top of that list was The Jonas Brothers. The OG JB was always the JoBros. Can you imagine my excitement when I found out my favorite band was getting back together? THROUGH THE ROOF! Within seconds of learning the boys were reuniting, I texted my best friend to make her aware of the news. I then stayed up till midnight to hear the release of "Sucker" and "Cool" as any fan would do. And yes, I purchased my concert tickets during the fan presale which leads us to concert night!
Pre-Concert
I have been to two Jonas Brothers concerts before, but that did not stop the pre-JoBro jitters. I  blasted Nick, Joe, and Kevin's vocals throughout my entire apartment all day (my roomies were lucky they weren't home) and I spent the entire morning dancing and singing. While doing my makeup, I bopped to songs like "Hold On" and "Love Bug"; while cooking lunch, I jammed to "Australia" and "Play My Music." Then, I packed my purse and headed to… class. As bad as I wanted to skip my 4:30, school is my #1 priority. Therefore, I sashayed my way to Marketing vibing to "Year 3000" and "Hesitate." In class, time dragged on; I kept looking at the clock counting down the minutes until I could leave. But then, that time came! Finally, I hopped in the car and ventured an hour and a half away to see the Bros.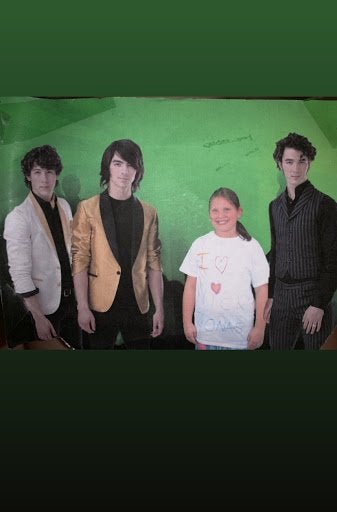 Arrival to Concert 
While I wrote in my boy band article, "If the Jonas Brothers were to get back together, I would spend my life savings on front row tickets and pull my "I <3 NJ" puffy paint shirt out of my attic,"(pictured above) that was indeed a lie. I am what some people call, "a broke college student." Therefore, I purchased nose bleeds. As I sat in my nosebleed seats, I knew they wouldn't suffice. Growing up, I was taught to always act like I knew what I was doing, even if I didn't. Therefore, I found closer seats that no one had purchased, parked my person, and acted as I belonged. (I do not recommend doing this. Follow the rules! I am not usually a rule-breaker, but I wasn't hurting anyone and it was The Jonas Brothers for gosh sake!)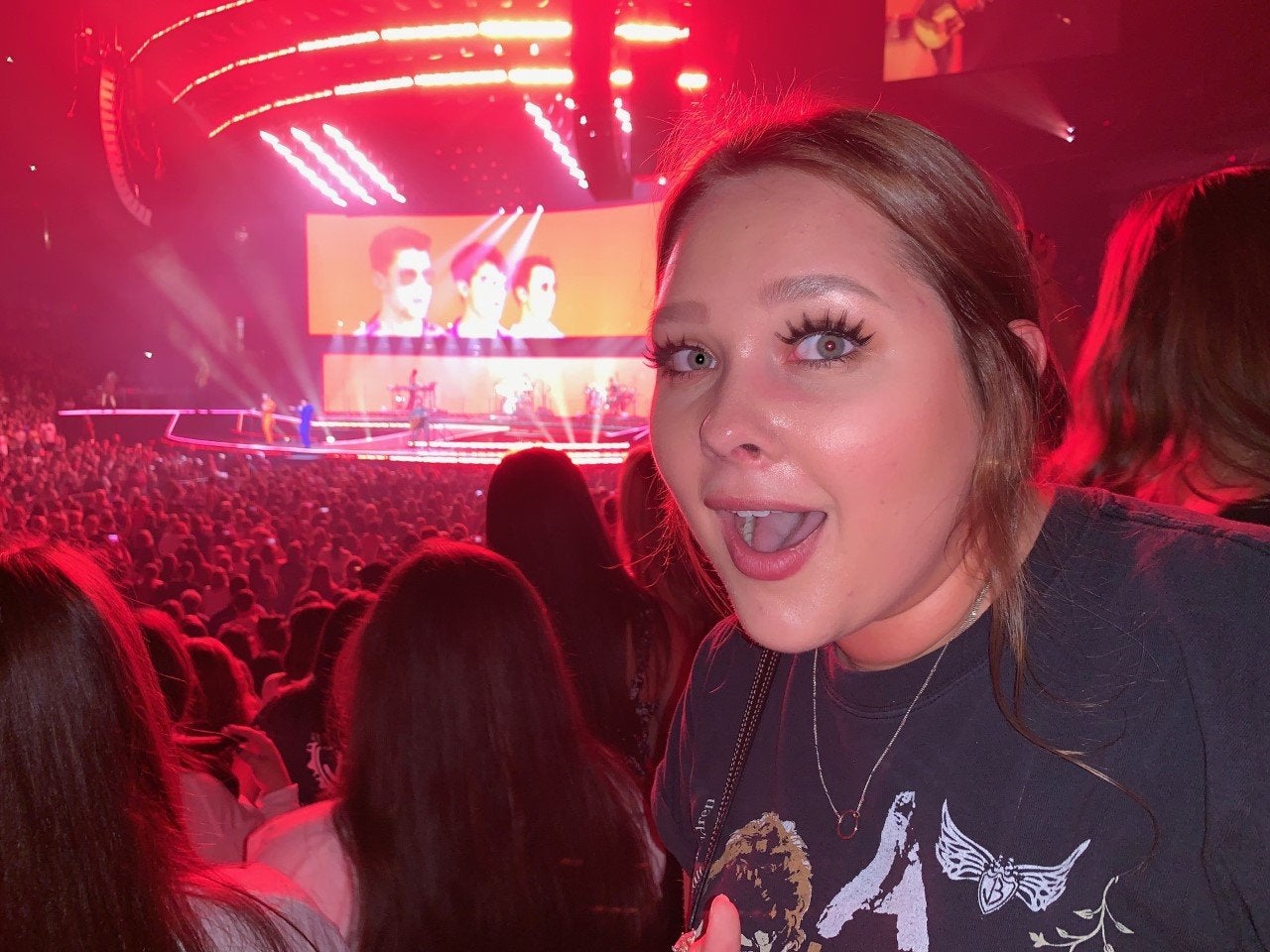 The Performance
The moment the lights dimmed and the music filled the space, my heart raced and my mouth dropped; it was finally happening. 20-year-old Darian felt like she was ten again at her very first concert. Everything about the concert was magical: the vocals, the stage, the instrumentals (s/o to Kevin), the lighting, the atmosphere, in general, was enough to bring a smile to my face! And there they stood in front of me, no longer boys, but men. I felt proud to be the only person in my section screaming the words to bangers like "Mandy," "Paranoid," "Got Me Going Crazy," and "Turn Right," which was the fan request of the night. My favorite part of the concert was the throwback medley because it included songs I grew up with. While I do hold the older songs near and dear to my heart, the boys did not disappoint when it came to their newer songs. Sadly, you could tell Nick was not feeling his best, his vocals were not up to par with Joe's and he was even drinking tea on stage. Poor Nicholas. The finale for the night was "Burning Up" and "Sucker." THE PERFORMANCE WAS AMAZING! As the confetti fell from the ceiling and the lights turned back on, I was in absolute bliss.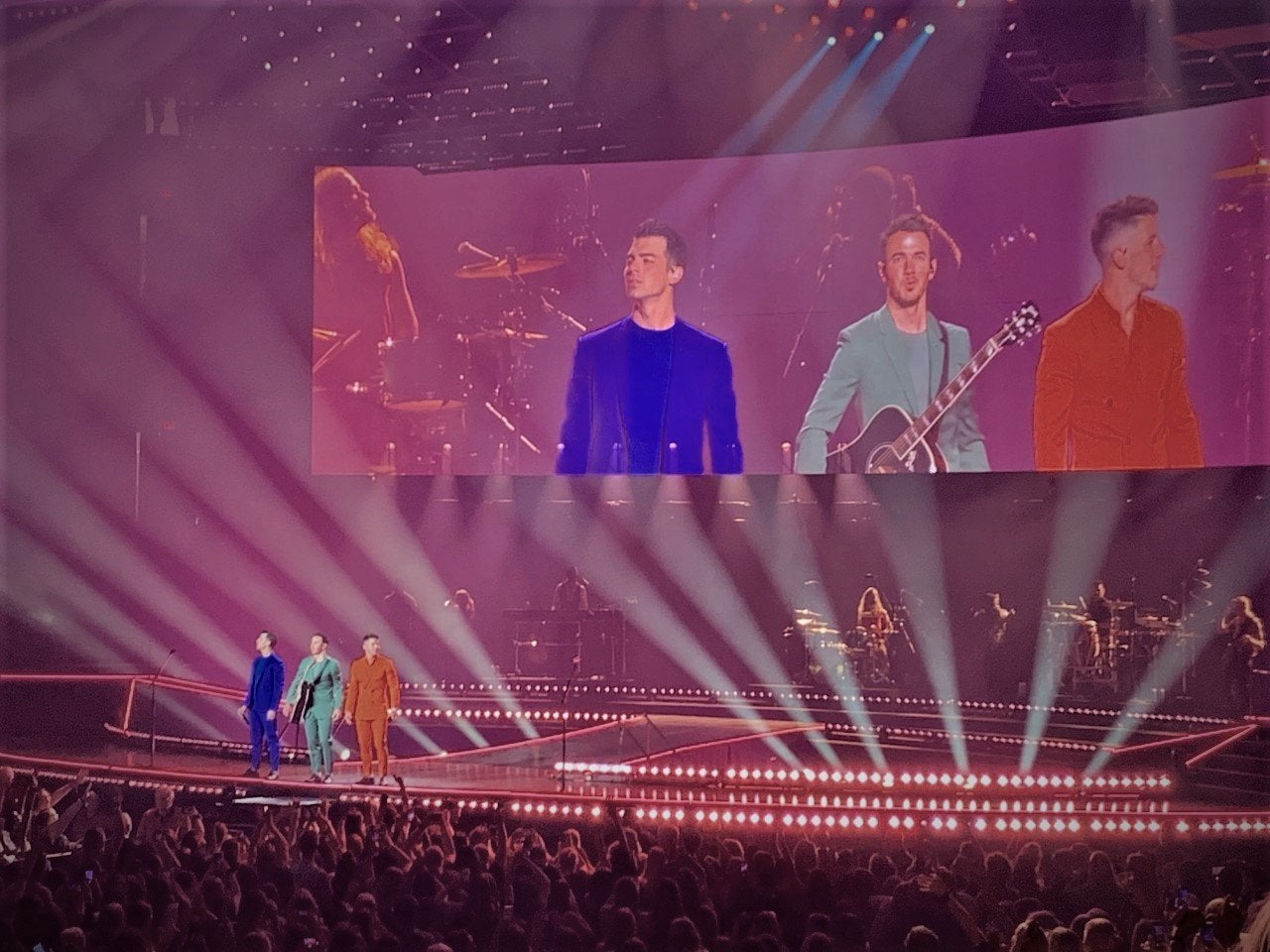 Post-Concert
Immediately when I hopped back in the car for the ride home, I had post-concert depression. I wasn't riding high on adrenaline, I wanted more. Soon, I began Googling where and when I could make it to another show. In order to make it into the VIP section you have to be 21, and guess who has a 21st birthday the night of a concert? This girl! Now, I am trying to convince my friends to spend the money to attend another concert with me. Stay tuned if this happens! 
If you are still reading this, I want to say thank you for letting me share my JoBro recap. If you haven't listened to the Jonas Brothers yet, I recommend you do. As for now, I will leave you with these words of wisdom, "there's more to life than just to live. Hold on" (Jonas Brothers, 2007).