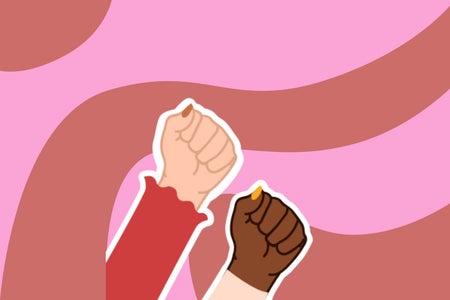 8 Black Owned Business in Athens to Shop With
There are more ways than one to support your local Black community. From funding local groups to just simply being an ally by participating in activities, or even something as simple as shopping at a Black-owned business can make a big difference! Here are eight black-owned businesses in Athens you can shop with. 
This smoothie and herbal tea shop is located at 9 West Union Street. I have personally tried their smoothies before, and they are amazing! The smoothie wasn't even the best part; it was the service that came along with it! The workers were very welcoming, embracing their already warm and welcoming atmosphere.

Super Subs is located on Court Street and offers a wide variety of subs. The location is very convenient for college students living on campus.

This barbershop may seem ordinary on the outside, but, on the inside, it is full of joy and comfort. The shop is known for having a very open and positive environment; making it the perfect place to get your hair cut while meeting some cool people!

Advanced Painting offers many services--painting being just one of them. This painting shop does many commercial and residential interior and exterior services. Next time you need your room painted you know who to call!  

This unique clothing store offers sweatshirts, joggers, hats and more. Their clothing has a very hippy and classic feel making the wearer look edgy but comfy. You can find their clothes and keep up with their new drops on the company's Instagram. 

 

If you're a college student at Ohio University, I'm sure you've either heard of The Shack or been to it. For those unfamiliar, The Shack is a liquor store that offers a wide range of beverages for the Athens community. The owner, Mike, is very welcoming and helpful which is why so many people love the atmosphere of his store. 

7.

  Iris Rose Wellness Massage 

If you're ever feeling stressed, try the Iris Rose Wellness Massage shop. Not only do they have strong and dedicated reviews, but this shop is also willing to help give you maximum relaxation. The shop is located at 217 Columbus Road and is only a short drive outside of Ohio University.

This business prepares its customers' ready-to-eat meals that are freshly prepared and nutritionally balanced. You can choose your meal on their website, then select one of three pick-up locations to pick it up from.