5 Ways To Make Your Beauty Routine More Sustainable
These days sustainability is the status quo. Whether it is in fashion, packaging, utensils, and other everyday objects, everyone is finding new ways to save our planet. I have found that people are trying to reduce waste in their daily routines, but many often overlook the everyday beauty routine. I have compiled five products that will reduce the huge amount of waste that you produce without even thinking about it.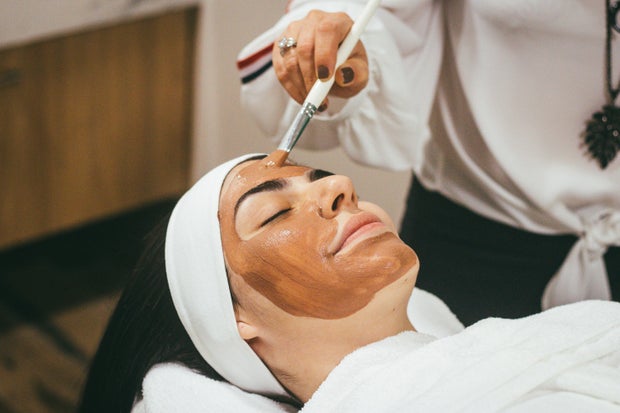 Unsplash
Face Halo:
A study by Face Halo revealed that there are, on average, 113 billion makeup wipes used per day. That means that every nine years, a trillion makeup wipes end up in the garbage. This is a crazy number to even imagine. Even harder to believe is the thought of how this is affecting the earth. Luckily, Face Halo invented a reusable makeup wipe that requires no product - only water. You can use the Face Halo Remover multiple times, and when it gets too dirty, you throw it in the washing machine. 
Additionally, the makeup remover does a better job than most makeup wipes do at removing makeup. The Face Halo is designed with the HaloTech Fibers, which go further into your pores than the average makeup wipe and therefore cleans deeper into your skin. Sustainability is a new concept, but some companies don't always get it right. However, I promise that after using Face Halo, you will never want to use a makeup wipe ever again!
Reusable Cotton Rounds
Another product that the average makeup connoisseur uses daily is cotton rounds. Whether it is for applying toner or removing a crooked eyeliner wing, cotton rounds are essential. However, they are also a significant source of waste. A good alternative is reusable cotton rounds. They are available on Glossier, Urban Outfitters, and Sephora. They are also made out of cloth, so once you have used them to death, they can be thrown away and will not do as much harm to the environment.
Daiso Reusable Face Mask
Everyone loves to do a face mask, but this also means that everyone is throwing away their sheet masks on the daily. However, Daiso, a Japanese franchise containing almost every beauty product in the world, has created a reusable sheet mask. The way the mask works is that it comes with a protective slip that does not allow the facial product to evaporate. It is a super fun, efficient, and affordable way to give your skin a glow without taking away the earth's light. 
Bamboo Makeup Brushes 
Bamboo is way more sustainable than plastic, which is why swapping out your makeup brushes with plastic handles to ones with bamboo handles is such a great way to be more environmentally friendly. Companies such as Ecotools, Truself Organics, and Jessup Beauty have all created bamboo brushes that are super affordable. If you do decide to invest in these, throwing them away will be guilt-free!
Cloth Makeup Bag Holder
The last and easiest way to add a little sustainability to your beauty routine is storing your makeup in cloth bags. I am guilty of putting my stuff in plastic ziplock bags because sometimes it is more manageable. However, I found so many affordable reusable makeup bags online, and I haven't gone back since. It is as easy as finding an old purse and making it your new travel-makeup case. Overall, it is a quick and easy change to make and one step towards saving our earth.