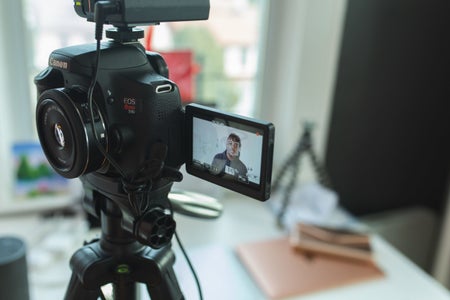 7 College Youtubers to watch for inspiration
Kianna Naomi: Kianna is an aesthetic, black YouTuber who has been making videos since high school, Kianna currently attends Loyola Marymount University in L.A. On her channel she mainly talks about her journey in school but she also does clothing hauls, makeup tutorials, and story times. Kianna's channel name is simple, "Kiana Naomi".
Liya Hizkias: Liya has also been making videos on YouTube since high school and is a student at Loyola Marymount University. Liya is an Ethiopian beauty & style YouTuber who posts videos that range from clothing hauls, tags, vlogs, life updates, and hair videos. Liya's channel name is "Lovefromliyax".
Tatyana Ali: No, not the actress. Tatyana is a college YouTuber who mainly makes videos about hair and makeup. She also does the occasional look books and college vlog. Tatyanna currently attends Stanford University in California and her channel name is "Tatyana Ali".
Koleen Diaz: Koleen is a YouTuber from the Philippines. Her most popular videos are her school vlogs to playlist videos. Koleen currently attends school in Canada. Her channel name is "Koleen Diaz".
Leah Beth: Leah is a Norfolk State University Student. Her YouTube is mainly centered around her college life and makeup. Her videos include vlogs, makeup routines, playlists, and reviews. Her channel name is "Leah Beth".
Daisha Palmer: Another Norfolk State University Student AND Her Campus contributor, Daisha (who goes by Daisy) has a channel where she posts all about her own experiences and life as a college student. She does playlists, vlogs, storytimes, tutorials, and life update videos on her channel, "KeepingUpwithDaisy".
Kera Ariyel: Kera attends Clark Atlanta University (Private, HBCU). In her videos, she gives tips and advice on routines, clothes, products, and college survival. Her Channel name is "Kera Ariyel". 
Everyone on this list a collegiate woman building a brand and not waiting to go after her goals. Let's show them our support by subscribing and engaging with their content. They all have shown their potential to be moguls in the making.