Inspiring Women Who Are Shaping 2021
The twenty-first century marks a new wave of feminist mobilization, strengthening the idea that the future will indeed be, female. Through this growing acceptance and confidence of women to stand up against discrimination, it is clear that society is moving on from the stereotypes it has been built upon for so many years. 2021 is hinted to be the most female-forward year so far, and it is being strengthened by a wave of inspiring businesswomen and leaders who are tearing down the constraints of gender. 
Here are a few I look up to…
Sheryl Sandberg
American business executive, world-leading economist, philanthropist and best-selling author. 
In 2012, Sandberg left Google to become the first woman to be elected to Facebook's Board of Directors, taking up the position of Chief Operating Officer. Sandberg has become an advocate and sponsor for women overcoming the issues that face them in business, highlighting the 'ambition gap' that needs to be closed in order for equality to thrive in the workplace. In 2013, Sheryl Sandberg published 'Lean In: Women, Work and the Will to Lead' alongside creating an organisation by the same name that supports and coaches women in business. I have personally looked up to Sandberg since my sister shared 'Lean In' with me a few years ago, a must-read for any aspiring young woman. Sandberg represents a strong female lead behind these huge household names in the tech industry, detailing how she became more aware of the obstacles she (and many others) had to overcome to get there, is inspiring and moving. 
Kamala Harris
The highest-ranking female elected official in US history.
Harris' awareness of the ceilings she is breaking does not go amiss – in an interview, she says "I may be the first to do many things – make sure I'm not that I'm not the last". She proudly represents the first vice president who is not just female but a black woman and a woman whose parents were immigrants to the United States. Her journey to office is also remarkable; Senator, California's Attorney General, and before then, San Francisco's District Attorney. Harris continues to campaign for a society that empowers, includes and celebrates all of its people, advocating for reforms where discrimination continues to manifest.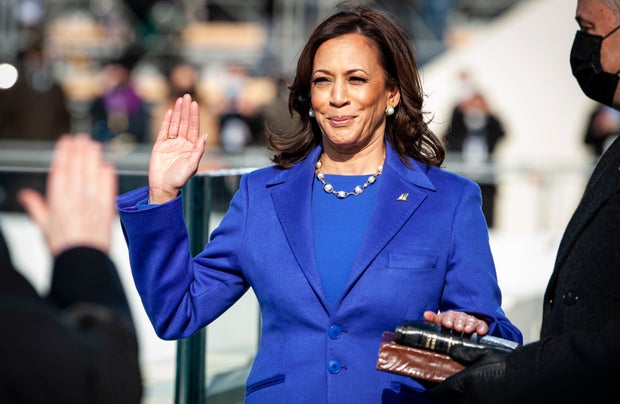 Photo by U.S. Air Force Senior Airman Kevin Tanenbaum distributed under a Public Domain Mark 1.0 license
Kathrin Jansen
If there's one thing we will remember 2020 for, it's sadly COVID-19. But if there's one light at the end of the tunnel in 2021, it's a vaccine. Jansen leads the vaccine research and development at Pfizer, one of the most powerful players in the chase to uncover a vaccine. She led a team of 650+ people and collaborated with partners to put agendas aside and fight for what was really important. Late last year, she announced that Pfizer's clinical trials had yielded positive results, and the vaccine was ready to begin immunising the world against the pandemic.
Alexandria Ocasio-Cortez 
Democratic congresswoman, feminist internet sensation, activist.
Known colloquially as AOC, Ocasio-Cortez represents a prominent new wave of American politics, serving to help working-class people prevail and succeed over corporate interests and campaigning for social, economic, racial and political justice. AOC cemented her status as a feminist icon during her Congressional response Representative Ted Yoho, who labelled her a 'f*cking b*tch' – a moment which has helped to build and shape a feminist agenda in young people, using social media platforms to communicate with and encourage women to unapologetically stand up for themselves against discrimination. She boasts an impressive 8.6million followers on Instagram and 11.9million on Twitter. As a prominent and young leader in American politics, AOC is a fantastic role model for both current and future generations.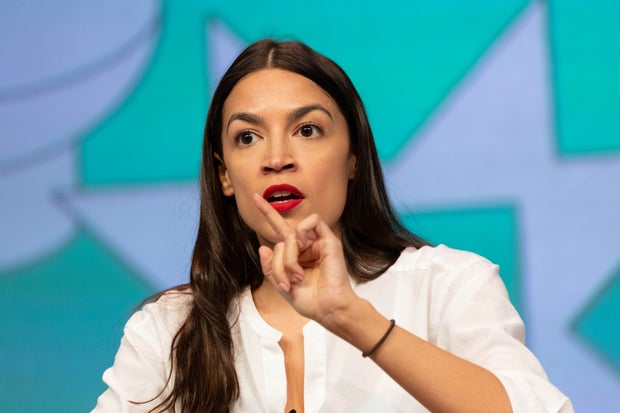 Alexandria Ocasio-Cortez / Instagram
Grace Beverley
Entrepreneur, social media star, founder of sustainable fitness brand TALA and Shreddy (all whilst studying at St Peter's College, Oxford).
At 22, she was named as one of the Top 20 Most Exciting Entrepreneurs To Watch, having created her sustainable business as a response to frustration with fast fashion and the premium prices of other sustainable brands being unreachable for many people her age. Beverly's social media success story illustrates the power of a committed following and smart business planning in a society where an authentic relationship with consumers can make or break a brand. The CEO has focused on hiring a 'powerhouse of young women from all different backgrounds.'
Nikki Neuburger
Lifelong athlete, feminist activist, industry-leader.
One of the fastest-growing brands in the world right now is Lululemon, as it battles its older, monolith competitors. As Chief Brand Officer, Neuburger is an innovative marketing leader who will continue to elevate and scale the brand's values, from initiatives on storytelling to sustainability. She holds years of experience in the historically male-dominated athletic industry (as a Nike veteran) and has also held a top role at Uber, focusing on the introduction and expansion of Uber Eats.
These are just a select few of the female advocates in business that are shaping society (for the better) in the twenty-first century by changing stereotypes and being unapologetically proud.