For those of you who don't already know what I'm talking about, That's What She Said is a podcast created by Ashley Cavuto (HCND's President & Editor-in-Chief) and Katie Malik (an editor for HCND). Recording started earlier this semester and they've released three episodes exploring relevant topics such as Miss Americana, The Super Bowl Halftime Show, sexuality on a Catholic campus and weekly Bachelor recaps and reactions. Even though each of the episodes is about an hour long and I'm not a big podcast girl, I CANNOT GET ENOUGH.
While listening to the first episode, I felt like I was a part of the show and I literally started reacting and commenting out loud. The show has a very authentic and natural vibe and flows how a normal conversation or tea sesh would, and I think that's why it works so well. The listeners can tell that Ashley and Katie are friends and trust each other to state their hot takes on pop culture. My favorite segment of the show is where the girls answer questions sent in from friends and fans. Their answers are always lighthearted and usually relate to a personal story that adds depth to the response. What makes this segment so entertaining for me is the fact that I find it all so relatable. Whether they're ranking the water at different buildings across campus or opening up about finding friends at college, they discuss the real and genuine experiences that I've had here at Notre Dame.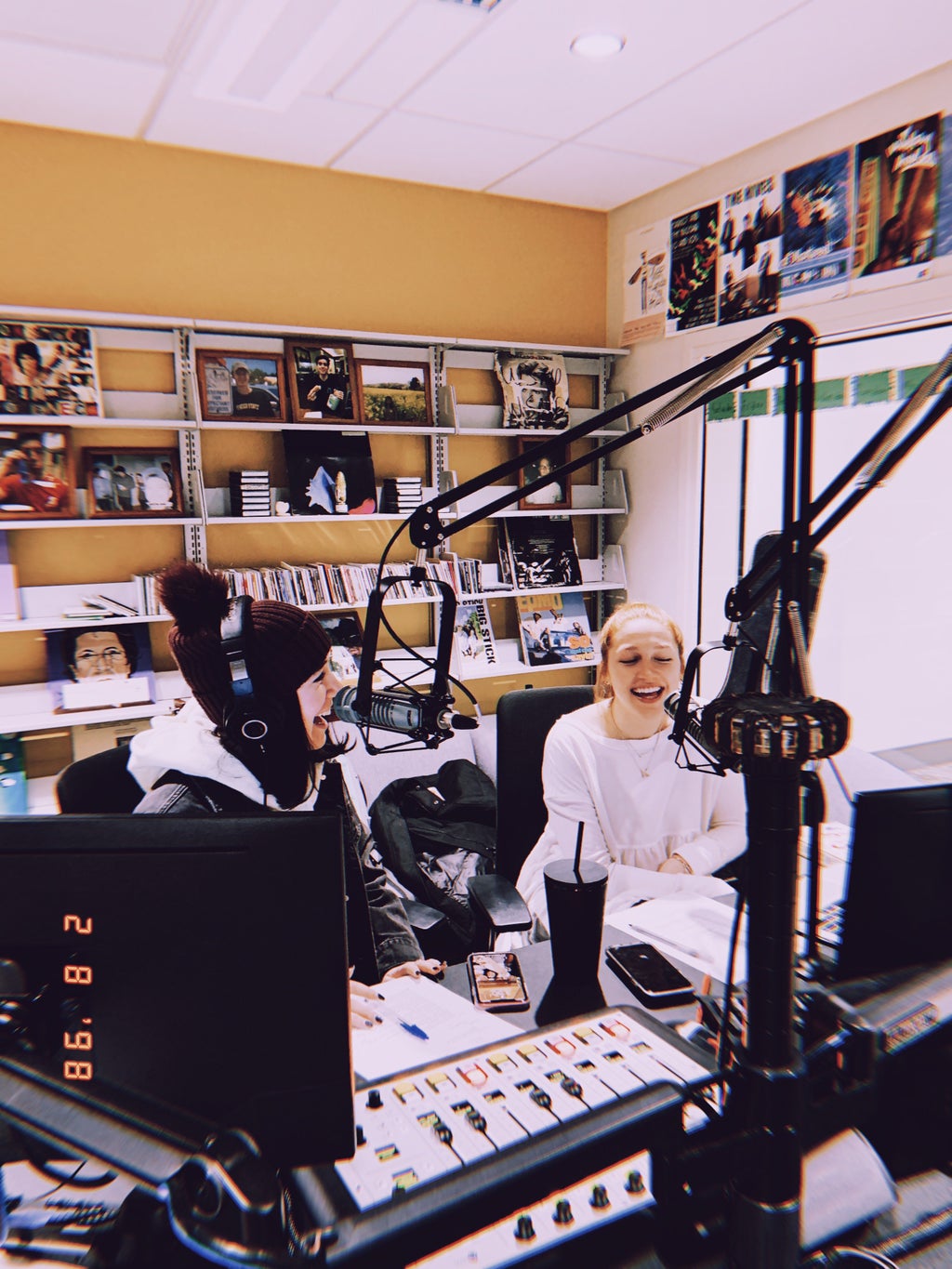 Probably the biggest reason why I love this podcast is the fact that it's just two college girls talking about whatever they want to talk about and having fun with it. This is a true testament to the advice I'm sure you've heard throughout your life—that college is the perfect place to explore your interests and try new things. I'm a firm believer in this (it's honestly the reason why I picked up a film major) and this podcast is a great example of how to pursue creative outlets that interest you. I find it truly inspiring that Ashley and Katie found something that sounded interesting to do, took the idea and ran with it. Also, can we just talk about how cool it would be to casually flex the fact you host and edit your own podcast? I literally talk to Ashley every day and I get starstruck by her whenever we talk about it.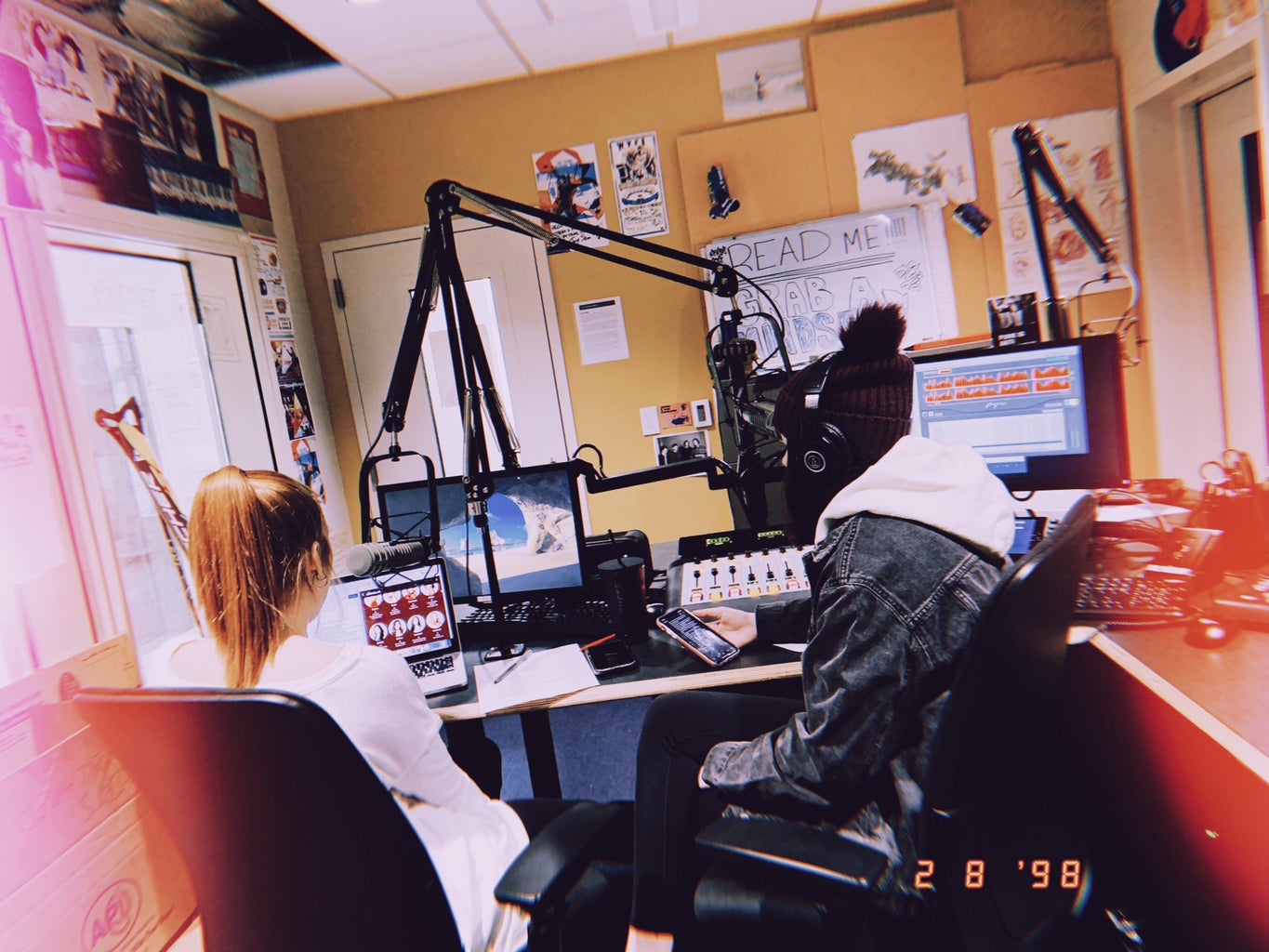 I asked this dynamic duo a couple of questions about how it all started and Ashley explained that she and Katie used to live in Ryan Hall together and would always be going to each other's rooms for a ~quick~ conversation that somehow always ended up lasting over an hour. When Ashley became President of HCND, she had the idea of incorporating a podcast into the chapter's content. She noted that "the whole idea would be to record and publish our GT" (GT being Girl Talk which was the nickname for their conversations). The writing process consists of filling content for the shows three segments: "This Week in Pop Culture," "Bachelor Recaps" (while the show is running) and Q&A. In this exclusive interview, I got the inside scoop on exciting upcoming episodes and content! Their latest episode featured their very first guest; and a plan for a "His Campus" Q&A session—where Ashley and Katie get a guy's perspective on questions fans are dying to ask—is currently in the works. Ashley states that this will be, "all in good fun," as they share the mic with other students from Notre Dame. 
Hopefully, you're already searching for That's What She Said on Spotify; but if you're already caught up on the latest episode, check out some of the hosts' favorite podcasts: Crime Junkie or Chicks in the Office (Ashley) or The Morning Toast (Katie)! 
Follow HCND on Twitter, like us on Facebook, Pin with us and show our Instagram some love!