I've been an avid Taylor Swift fan for as long as I can remember. She released her first album when I was only six years old, and I've been there for every album release since the "Taylor Swift" era. So, one can only imagine my shock and excitement when I woke up July 23rd to an Instagram post announcing the release of her 8th studio album. And it wasn't coming out in a month. It was coming out that night.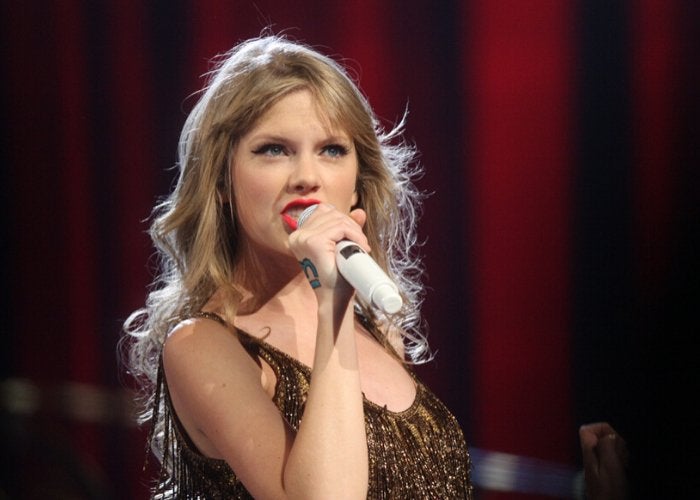 The word folklore reminds me of magic, fantasy creatures and explanations for things that otherwise seem unexplainable. Folktales are just stories, passed on by word of mouth, walking the fine line between reality and fantasy. Similar to folklore in the traditional sense, Taylor Swift's album "folklore" is filled with just as much beautiful storytelling and sprinkle of magic. Each track tells its own story and the album is filled with many different perspectives. The songs are stories being passed down from Swift to her fans. 
One of the most genius parts of the album is the teenage love triangle showcased in the songs "cardigan," "august," and "betty." Although the album's lead single "cardigan" is probably my least favorite of the trio, it still presents some pretty magnificent storytelling in a haunting, smokey kind of way. I interpret the song as Betty's perspective, 20-something years later, as she reflects on her first love. "August" is especially dreamy, telling the story of a reckless and one-sided summer fling. "Betty" really helps to sharpen the love triangle, and may be my favorite song on the album. It seems to be told from the perspective of a boy, James, and tells the story of his failed relationship with Betty after cheating on her with the unnamed narrator from "august." The way the lyrics echo and connect to each other in these three songs was done brilliantly, and this love triangle really captures the essence of being a teenager in love for the first time. 
Another one of my favorites is "the 1," the album's first song and a more upbeat tune exploring the "what ifs" of a past relationship. I tend to romanticize the past and the catchy and contemplative lyrics resonated with me almost immediately. "The last great american dynasty" also makes my top five list, a catchy song that explores the wild history of Swift's Rhode Island mansion. It's simply fantastic storytelling. "Exile" is gut-wrenching, and Bon Iver's (Justin Vernon) feature is spectacular. The bridge is incredible; Vernon sings "you never gave a warning sign," to which Swift softly replies with "I gave so many signs." They sing back and forth, line for line, and I personally think this is one of the best and most brilliant parts of the whole album.  
I think "my tears ricochet" portrays some of her best songwriting, and "mirrorball" is extremely relatable, as it is about how we have many different sides to us, and how everyone sees us differently. "Seven" is laced with childhood innocence, and I really enjoyed the simple yet heartbreaking messages in "this is me trying" and "illicit affairs." "Invisible string" is another one of my favorites, as it is a cute little love song that is very reminiscent of some of her earlier work.
There are so many other wonderful songs on "folklore," and overall it is soothing and heartbreaking, emotional and reflective, and serves as a distinct contrast from Swift's usual contemporary and clever pop style. She seems to have completely left her comfort zone, and I'm all for it. I've always adored Swift's lyrics, and she did not disappoint with "folklore." I still scream along to many of her power-anthems from years ago, and I can see myself singing along to many of these tracks for years to come. "Folklore" may have been one of the best things to come out of 2020. 
Follow HCND on Twitter, like us on Facebook, Pin with us and show our Instagram some love!