If you asked me a year ago about the state of Connecticut, I would have rapidly responded with an off handed comment about how you're not missing much if you've never been or that I don't necessarily associate with the state as a whole. While all of these were in line with how I felt about my home state, and more specifically my hometown, I cannot help but be grateful for the 5 months I was able to spend in my tiny town. 
I've mentioned this before, but I left home for New Hampshire boarding school at the abnormally young age of 15. Attending school in a completely different state allowed me to become hyper aware of the things that my hometown did not offer. Some of my best friends came from tropical places like Ecuador, the Metropolitan dream of the Upper East Side or picture perfect small towns in the White Mountains with easy access to nationally known trails. It was being away from home in my vulnerable teenage years that made me believe that the town I grew up in was not enough. It wasn't close enough to New York City to be seen as posh or to Boston to be a classic "New Englander" and not nearly as rich in the attractions that other small Connecticut towns were able to maintain. When it was announced that the Spring 2020 semester was not going to be in person, I panicked. I felt like I was involuntarily trading in a semester of friends, Pig Tostal, in person classes and Thursdays at Monts for something that I didn't even want. They seriously expect me to be able to learn Electrochemistry and trophic levels in the room that's last significant event was when I learned Santa wasn't real( that also may have been the year I conquered my fear of the dark)? 
While the previous statement may have been a bit of an exaggeration, I seriously did not know what to expect. My accumulated distaste for my hometown spoiled any chance at me seeing a silver lining about doing school from home. Sure, my sister and brother were home as well but they held the same attitude I did– they too left home at 15 and being in Connecticut always meant a "break from school." 
I don't want anyone to think that this is just going to be a cliche story about finding love for my small town after being away from it for so long, because that would be a little ~too~ Hallmark movie storyline for me. (I do reserve the right to use this though because a Hallmark movie was literally filmed at my friends house. The movie, Christmas at Pemberley Manor, was quite possibly the worst movie ever, but it still happened in our town). But there were some undoubtable benefits to sleeping in my childhood bed every night and waking up to the town that I used to resent. As my attitude grew less sour, I told myself I was going to rekindle my relationship with Connecticut. 
My first attempt at creating a better relationship with home was pushing myself to explore the nature around me. Whether it was a small hiking trail in the woods(with LOTS of bug spray with plenty of DEET. I do live in Old Lyme, Connecticut home of Lyme's Disease), or getting bundled up to walk on the chilly beaches, I was able to gradually take in the beauty that is my hometown. Until coming to Notre Dame, I didn't think too much about the place I lived and never realized how lucky I was to live in a town that had beaches, the river, the woods and rolling hills to explore. While Notre Dame is quite possibly the most beautiful place in the world in my opinion, the landscape of Indiana is…well…flat and boring.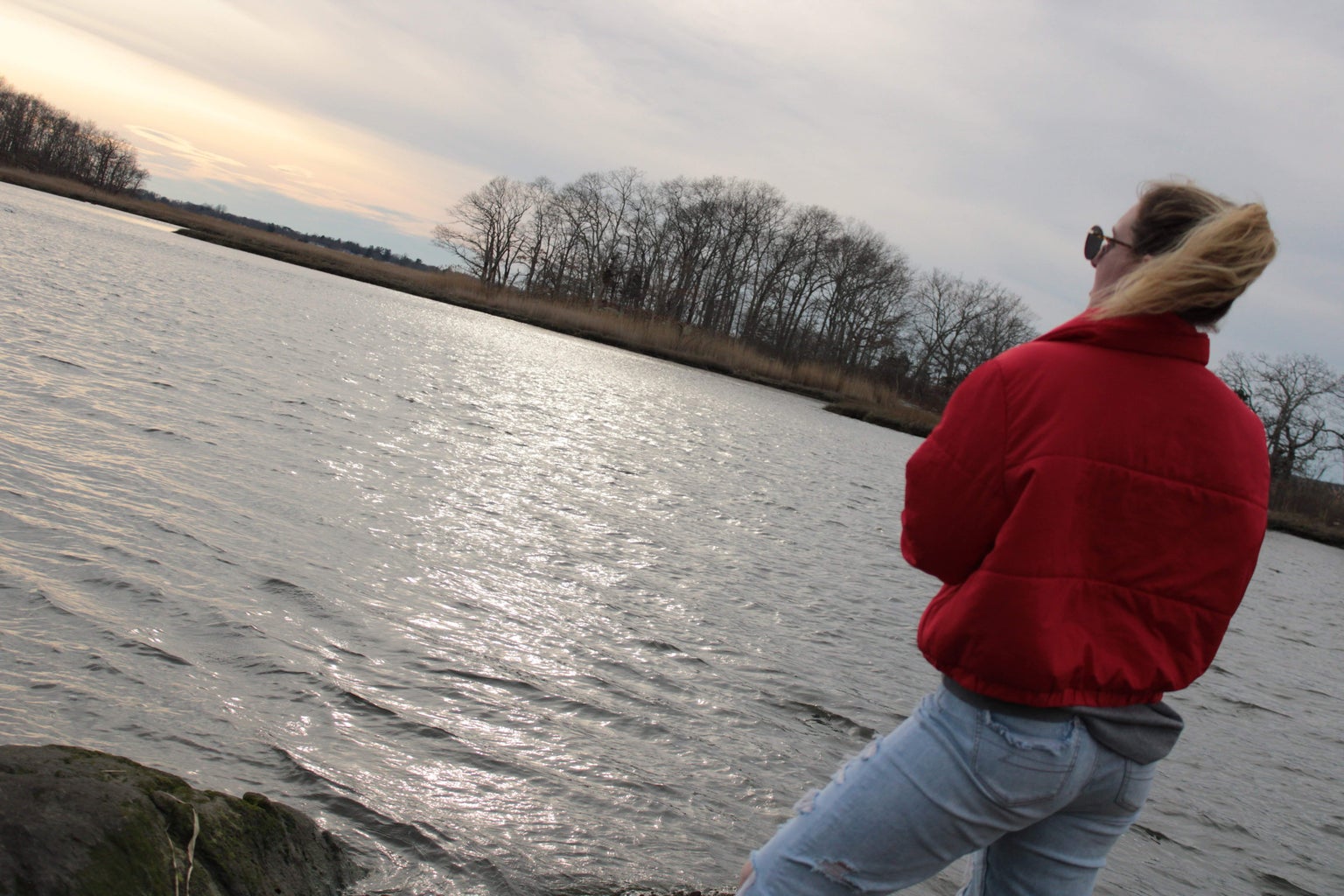 Things began to feel even better when my family decided to take in our 9th foster Greyhound. Fostering has been a large part of my childhood and one of the things that my family put on pause when all of the kids were away at school. Quarantine felt like the right time to pick up where we left off in terms of helping this pup find a home. We were able to take our foster, who we adoringly named Fauci, to accompany us on walks in the woods, around our very rural country roads and on the beach. He laid in my bed as I took my summer courses and my mom began to buy unnecessary toys for him. Long story short, we fell in love with Fauci and his forever home became ours. While my sister works from home and sends approximately 15 snapchats of Fauci while they walk or snuggle on the couch, I find myself yearning to be with them, in the place that I resented for so long.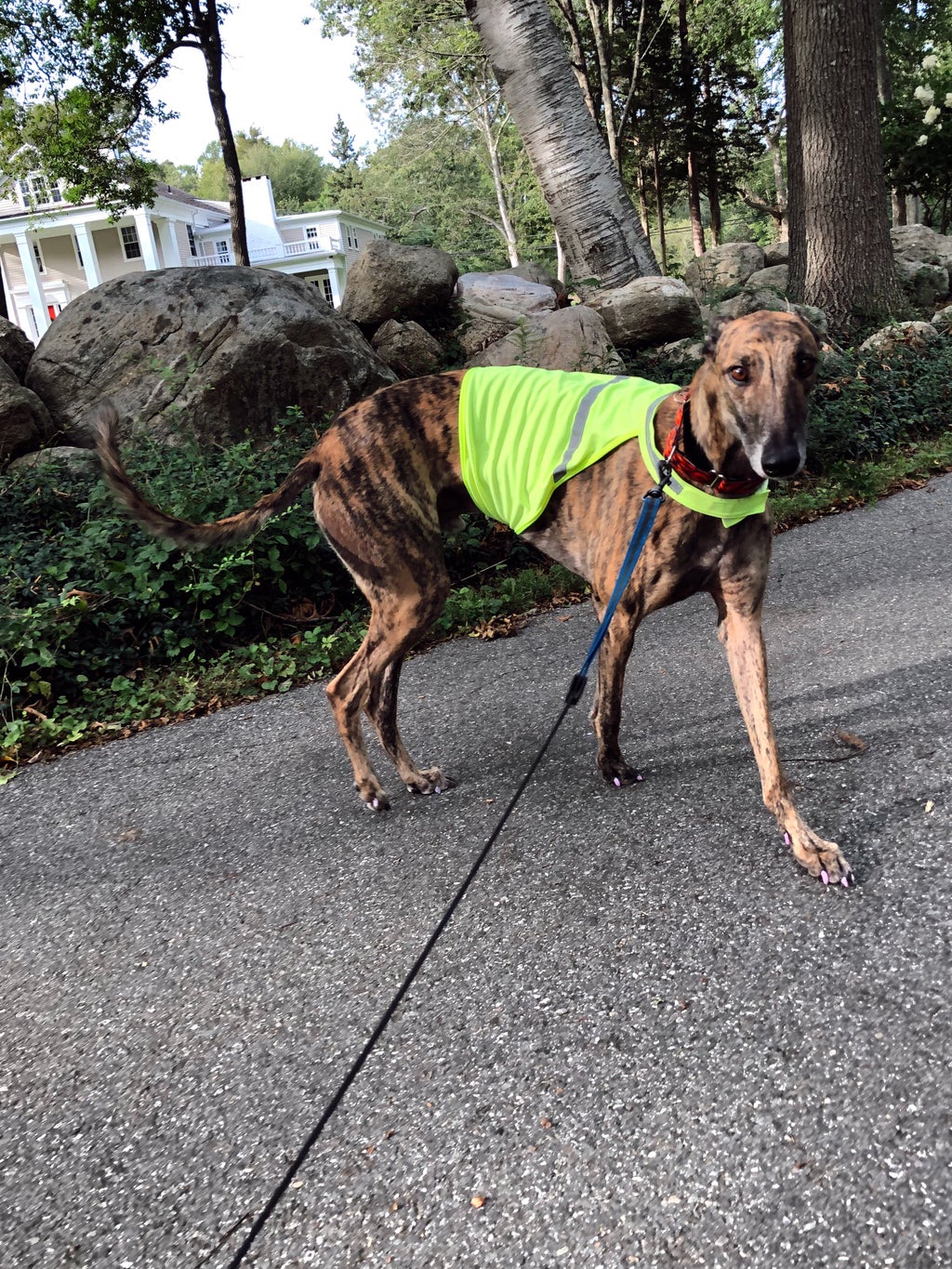 Now that I am back in South Bend and making my best attempt at social distancing and playing by the rules put out by the University, I've found that I have a lot of time to compare the places I have been quarantining. As I reflect on my quarantine in Old Lyme, I miss the place that I was able to rediscover and learn to appreciate. However, this newfound appreciation was not a product of my own self-discipline. Instead, the people(and a greyhound) around me created new activities and moments of bliss despite the chaos bombarding the world around us. Whether it was my sister pulling me out of bed at 8 am to go on 5 mile walks, my mom forcing everyone to venture to the beach or the 4 year old I nanny bragging to her friends that "my Tricia is the best," there were undoubtedly moments that helped me evaluate the place I was in and change the attitude I held against the town, people and things I get to call home.