Hunting for Quality Drugstore Beauty Products
I've always been an avid makeup lover, and I have many fond memories of doing makeovers with my cousins at sleepovers, shopping for makeup with my godmother and having my mom help me get ready for dances and parties. Usually, I am the one who ends up with the free gift my mom and aunt receive with their makeup purchases, and I make frequent use of the high-end products. 
Over the last few summers, I've been living and working on my own away from home. With more financial responsibility, I've become extremely aware of how expensive funding a makeup habit really is. In the last couple of months, I've been on the hunt for more affordable beauty products that also deliver satisfactory results. Here, I've shared my thoughts on some of my most recent purchases.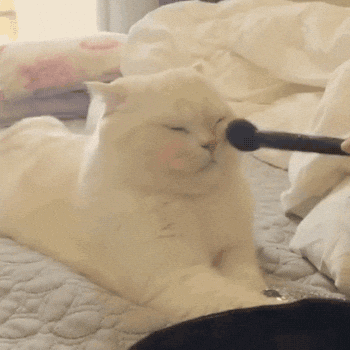 Maybelline Instant Age Rewind Eraser Multi-Use Concealer 
I've been on a mission to find a long-wearing under-eye concealer that doesn't crease or rub away over the course of the day. I've tried a few higher-end concealers, but none have really fit the bill for this part of my face. I'm a big fan of this Maybelline concealer. It's full coverage, it's not tacky and it stays on all day (even through soccer practice). It works well on my bare face and on top of my foundation. One complaint I have is that it feels like I'm going through the tube pretty quickly, but comparing this $10 concealer to the $30 Lancome concealer I was using (and not loving), I think it's worth it.
I use this to set my concealer, particularly under my eyes. I think it sets especially well under the eyes, but sometimes I'm not as impressed with its longevity. However, it's usually the worst after soccer practice, and for $6, can you blame it? Overall, it's a good catch-all setting powder.
I like the finish of these highlighters, but the application does require a few layers to achieve peak shimmer. A problem I have is that I don't notice a big difference in color between the different shades I've tried so far (Starlight Glow and Rose Glow). It tends to shed a lot of shimmer onto the rest of me and my belongings when I wear it, but it's subtle, and honestly, I'm kind of into the sparkly fairy princess vibe. Again, I can't complain too much because it's only $6 and it comes with a lot of product.
NYX Born to Glow Liquid Illuminator
I have yet to find a liquid highlighter that I like, and this one is definitely not my favorite. Applying it takes off my foundation, and the shade I have (Gleam) is way too pink for my taste. I also find it too thick and I dislike the texture. I began mixing it with my foundation for a glowy effect, but otherwise, I would not buy it again.  
I was looking for a bronzer that was a bit more intense than some of the powders I usually use, so I tested this contour/highlight stick. The contour end blends well, but the highlighter does not. I find it fairly long-wearing and the "Universal" shade has been pretty versatile for me. Not gonna lie, it does smell a little weird. I like it, but next time I'll probably try out something else. 
Mascara: Lash Sensational Waterproof Mascara, Lash Blast Volume Mascara
I like my mascara very black and waterproof. These two are very long-lasting and never run under my eyes. They are incredibly waterproof and I like how long they make my lashes without getting lumpy. They're hard to remove at times, which is the only pitfall. I've been repurchasing these for years; I never feel the need to buy high-end mascara.
Garnier SkinActive Micellar Cleansing Water All-in-1 Waterproof 
I love using this as my makeup remover. I have repurchased it twice after being sent a sample of it, and I see myself continuing to do so. My waterproof mascaras are still a bit of a chore to remove, but it does a great job everywhere else. It doesn't leave me feeling as slick and greasy as some professional eye makeup removers do, and I don't usually have to do any harsh scrubbing. It doesn't quite live up to my gold standard Philosophy face wash, but it's more cost-effective.
Follow HCND on Twitter, like us on Facebook, Pin with us and show our Instagram some love!
Image 1, all other images provided by author