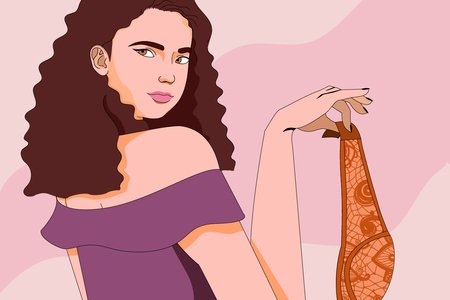 Why I'm Happy the Victoria's Secret Fashion Show was Canceled
Every year at the Victoria's Secret Fashion Show, beautiful models, including Adriana Lima and Kendall Jenner, strut down the runway in angel wings. The extravagant show typically features superstar singers like Ed Sheeran and Taylor Swift who perform as the models show off elaborate lingerie. However, the "Angels" will no longer be gracing the runway, as the 2019 fashion show has been officially canceled. 
Since its first show in 1995, Victoria's Secret has increasingly garnered criticism for its lack of diversity, rarely featuring ethnically-diverse women and never including transgender and plus-size models. Earlier this year, in an interview with Vogue magazine, Victoria's Secret's Chief Marketing Officer Ed Razek said there would be no transgender and plus-size models in the fashion show because it is "fantasy." His reasoning was that these models didn't appeal to Victoria's Secret's customer base. In August, Razek resigned following backlash against his offensive comments. This controversy has further fueled the fire against Victoria's Secret regarding their representation of models in promotions, store images, and fashion shows.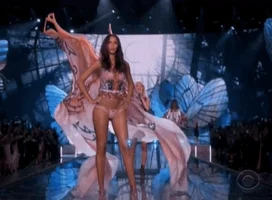 It appears that women no longer resonate with the oversexualized images of extremely skinny models often seen on the runway and in Victoria's Secret advertisements. In fact, according to Coresight Research, the lingerie store's sales have been decreasing as more inclusive brands, such as Aerie and Rihanna's Savage X Fenty, become more popular. These declining sales contributed to the cancelation of the expensive event.
I personally think the cancelation of the Victoria's Secret Fashion Show is a step in the right direction toward body positivity and acceptance. While it is captivating to see the lavish set designs, elaborate costumes and performances from amazing singers, the show seems to impose specific standards about what a woman's body should look like. With ridiculously skinny bodies, many of the models are mirror images of each other. The fashion show makes it seem like this is the norm for what our bodies should look like, but this is obviously not true.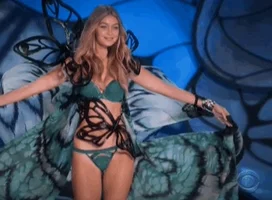 By failing to feature plus-size and transgender models, Victoria's Secret misses the mark when it comes to inspiring body positivity, a message they claim to prioritize. We should look to more successful examples of inclusion, like Rihanna's Savage X Fenty Show at New York Fashion Week this past September. The show featured a diverse array of models from different ethnic and racial backgrounds. Models also showed off different body types, highlighting their confidence and grace. Victoria's Secret should learn from this example and improve the way they depict models in their images and shows.
We need to be proud of our bodies, no matter what they look like. Rather than imposing ridiculous, unachievable standards, Victoria's Secret should lift women up and praise them for all appearances. Looking to the future, it is up to us to continue to empower each other and ignore unattainable images that exclude plus-size women and women of color. Following the cancelation of this year's fashion show, it is important to see that anyone can be an "Angel."
GIFS courtesy of giphy.com