Sweet Treats in Evanston for Every Type of Relationship This Valentine's Day
Maybe you have a Valentine this year, maybe you kinda-sorta do, or maybe you're just flat-out single. But whatever the case, tomorrow's the day to take advantage of all the treats Evanston has to offer. From fudge to ice cream to cookies, downtown Evanston has everything your sweet tooth could be craving, and some even have Valentine's Day specials. Here are my top picks for dessert places in Evanston for each type of relationship status.
Kilwins – The Galentine's Day (1724 Sherman Ave.)
This place has everything—chocolate, fudge, ice cream, candied apples, and, in honor of the holiday, many heart-shaped desserts. And the best part? So much of it is homemade! The shop smells like baked goods as soon as you enter, and the staff couldn't be more cheerful. Though the prices can be a bit steep, the quality of the desserts is worth it, and you'll definitely leave happier than when you entered. Kilwins would be an especially great choice for a dessert with some of your Galentines because then you guys could get a large chunk of fudge and split the price!
Coldstone's Creamery – The Maybe Kinda Sorta Dating (1611 Sherman Ave.)
What a classic. Their creamy ice cream has such a rich flavor, and even in the cold weather it always tastes refreshing. Coldstone has good seating and reasonable prices, so it would be a perfect place to go with someone you kinda-maybe are seeing. The place is casual enough that it doesn't scream romantic Valentine's Day, but it's quaint enough that you can have a nice time there with someone you like a little.
Andy's – The New Relationship (719 Church St.)
Everyone in Evanston loves Andy's. The portions are big, the flavors are creative, and everything is simply scrumptious. I'd normally say this place is pretty casual, but this Valentine's Day from 6-10 p.m., Andy's is offering a buy one, get one free deal. So, take your sweetheart there after a nice dinner and treat them, or have them treat you! A sweet way to take your relationship to the next level!
Pâtisserie Coralie – The Long-Term, Committed Relationship (600 Davis St.)
This adorable French shop on the corner of Davis and Chicago is the ultimate spot for you and the person you've been with forever. The lounge chairs, classy setup, and Parisian atmosphere will provide a romantic background for your date. The pastries are delicious, and a box of macarons would be a cute, inexpensive dessert to share. Because Pâtisserie Coralie closes relatively early at 6 p.m. tomorrow, I'd say it's best for those of you who maybe already had that evening Valentine's Day date with your partner last year or the year before.
Insomnia Cookies – The Hopelessly Single (1725 N Sherman Ave.)
You can never go wrong with Insomnia. It's always there for you when you need a boost of sugar, and the warm, crumbly cookies can instantly heal a broken or lonely heart. You barely even need to leave your bed (and all those Netflix romance movies we love), since they can deliver right to your dorm. You may not have a real love interest to comfort you, but at least you have some savory cookies!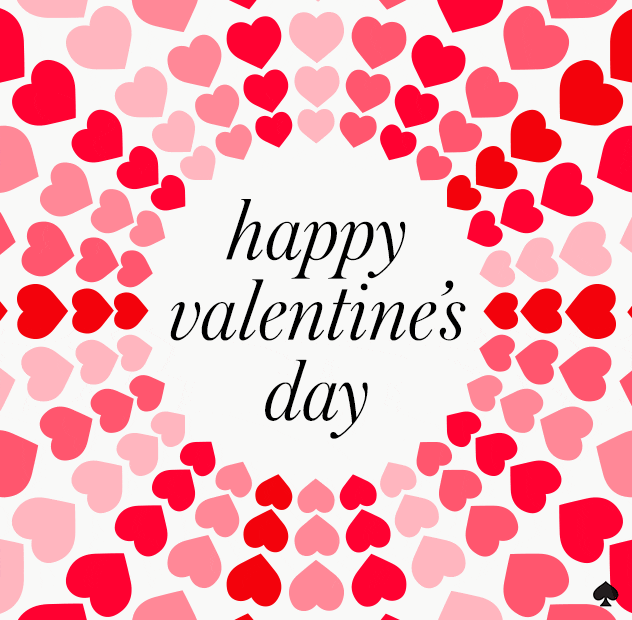 Image Courtesy of GIPHY