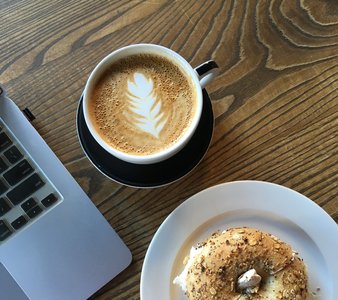 Sip & Study: The Best Off-Campus Spots for Productivity
Working hard or hardly working? Sometimes finding a cute coffee shop can answer both parts of that question. As important as studying in a quiet space like a library or your bedroom may be for your concentration, there is certainly something to be said for human interaction even when you're preparing for finals. There are plenty of cute coffee shops around Evanston as well as others that are a short train ride away. If you're getting sick of campus and want to grab your friends for some coffee and lovely ambiance, check out these cafés for a dose of caffeine and productivity!
Colectivo is an ideal spot to work if you want to be close to Northwestern but not on campus. This venue offers bar seating, communal tables, as well as individual two-tops, in case you and a friend want to work across from each other. With delicious food like avocado toast on their menu, it's the perfect place to stay all afternoon, and enjoy a beverage and a meal. Look for their menu's specialties, like this month's Minty Matcha Shake!
Still relatively new to the 60201, Philz Coffee is a great spot. Depending on where you live, it could be more of a walk, but the clean space and natural light make it well-worth the stroll. The Philz Coffee menu is based on roast preferences (light, medium or dark), and the friendly baristas always ask you to take a sip of your beverage and let them know if you want your drink tweaked in any way. They even offer Iced Coffee Rosé, if you're in the mood for something pink!
If you want an adventure, checkout Floriole Café in Lincoln Park. Take the train to the Fullerton stop and enjoy a brief jaunt through DePaul's campus to make it over to Webster Avenue. This two-floor café has plenty of space to work. Thirsty? Try ordering a pot of rooibos tea, and perhaps some delicious, freshly-made chia seed pudding to accompany it.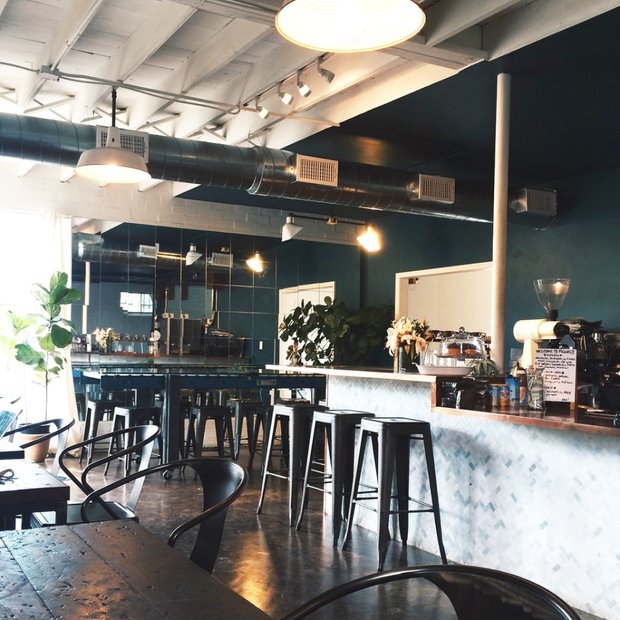 Amy Cho / Spoon
This well-known brand's small storefront in Chicago is definitely worth a visit. Get there early and snag a place to sit. La Colombe's oat milk latte is to die for! It's probably one of the foamiest coffees ever made! If you have time after studying or need a break from staring at your computer screen, amazing shopping is right around the corner on Rush Street. 
​​Oo la la! Another great Chicago spot, and this time it's French! Indulge in an eclair, a crepe or maybe even a hot chocolate at this downtown café. The circular tables and glass pastry cases will make it feel like you're thousands of miles away in Paris rather than studying for finals in the Midwest.
Pexels
See? Studying isn't that bad, especially when you're with friends, in a fun environment, and being steadily supplied with treats and coffee. Explore your own Windy City backyard while hitting the books, and learn how to enjoy yourself during the most stressful time of the quarter!