The Restaurants Your Parents Should Bring You To on Their Next Visit
Every time my parents come to Evanston, I always spend some time thinking about what restaurants I should have them bring me to! Dining hall food is edible, but if my parents are here, I'd prefer to eat out somewhere. I've been lucky enough to have my parents visit me three times this year so far, so here are some of my favorite places to eat on their dime. 
Whiskey Thief, 616 Davis St.
I go here every single time my parents come (and sometimes more than once) — it's that good. The pasta is excellent, the sandwiches are tasty and the desserts are oh-so-scrumptious. This classic American restaurant has it all, and I highly recommend it no matter what type of food you're craving.
Image Courtesy of Restaurant.com
Trattoria Demi, 1571 Sherman Ave.
The. Best. Pasta. I didn't discover this restaurant until April, and I don't know how I lived so long without it! Their portions are big enough that you feel full, but not too big that you feel like you're in a food coma afterward. The linguine shrimp scampi I had was absolutely to die for, and all the other dishes my parents got looked equally delightful. Plus, they have other foods beyond pasta — the header image is a meal from Trattoria Demi! 
Giordano's, 1527 Chicago Ave.
If you haven't really eaten all day, Giordano's is a great bet for a big, heavy, filling meal. Though some people don't like deep-dish, I think it's great — if you're in the mood for it, at least, and have basically fasted for several hours beforehand. I mostly recommend going with your parents or family because you need several people to finish the pizza and, depending on the size you get, it can be a little pricey. But, you can't come to Chicago and not try deep-dish pizza!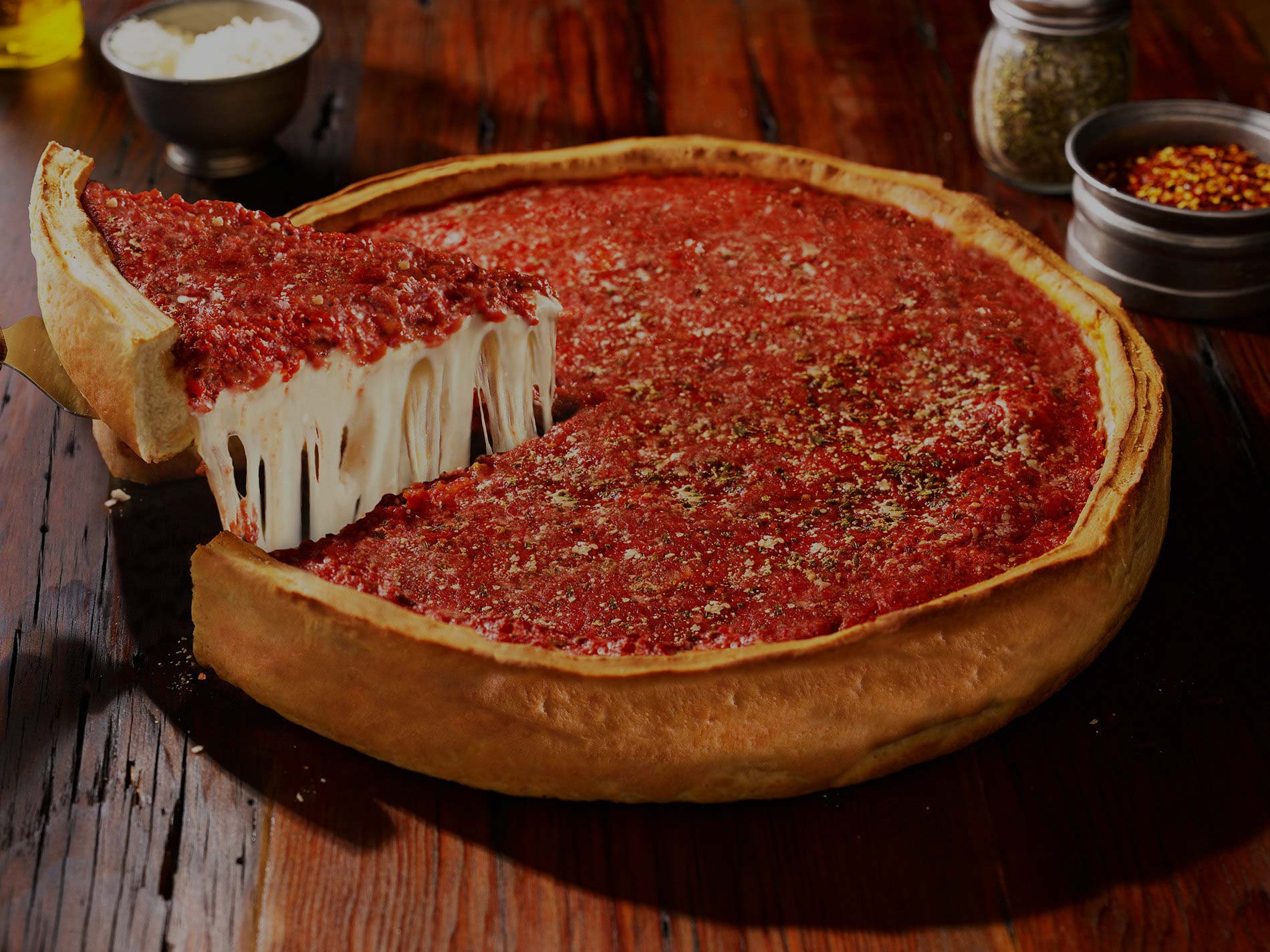 Image Courtesy of Giordano's
Found, 1631 Chicago Ave.
This brunch spot is a cute, quiet joint that serves delicious breakfasts that look pretty, too. I ordered the french toast when I went there, and it was possibly the best french toast I've ever had. But don't worry, they also have the basics like scrambled eggs or fruit salads. The aura of the place is very chic, and you'll definitely have a pleasant experience there.
Koi, 624 Davis St.
My dad and I discovered Koi in February, and we liked it so much that we went to another Koi a month later when we were in Silver Spring, Maryland. The portions are quite large, but they're quite tasty and definitely satisfy a craving for any sort of Asian food. Whether you're feeling Chinese lo mein noodles or Japanese sushi, Koi has got you covered.
Image Courtesy of Koi Evanston
What places would you add to this list? My mom is coming back soon to help me pack up my stuff for the summer, so I'm on the lookout for more suggestions!