Shopping Tips for the Petite
It's not easy being five feet tall, on a good day, with heels on. From what I hear, there is this whole world out there that I haven't seen before. Petite ladies are fierce, and can do whatever the "average" person does, but sometimes we need that extra little step of help. It can be an adventure trying to grab your favorite cereal at the grocery store. And don't get me started on trying to find clothes that fit us properly. How many of you have been guilty of buying cropped jeans and wearing them as normal jeans? And whose idea was it to put petite-sized clothing on the highest shelf space possible? Here are some tricks, tips and store suggestions that offer petite sizes to make your shopping trip flawless:
Trendy and Cool
Topshop is every it-girl's dream closet. It is slightly pricier, but it captures every new trend off the runway. Their outfits are cool and, mostly importantly, made for all shapes and sizes. Most stores only sell trendy items in standard sizing, meaning the article of clothing is too long and too big on you, so now you have to get it altered. But after getting it tailored, the coolness factor is totally lost. Topshop is here to help with that, by solving all of your petite shopping problems. They offer the same styles in standard and petite sizes without changing up the original design. You can still be cool, trendy and petite, without all the hassle.
PETITE Borg Coat ($130)
PETITE Polka Dot Button Blouse ($65)
Business Casual & Business Professional
Having a great-fitting outfit is important because first impressions matter and it can also help channel your own confidence. You want to look good because it will make you feel good. Determining the difference between business casual and business professional can be a tough enough problem without having to deal with finding clothes that fit you properly. Ann Taylor, Loft and Banana Republic are all great stores that have a petite section meant for women 5'3" and under. You might get lucky and not have to spend any additional money on tailoring.
Petite Windowpane Sheath Dress ($139)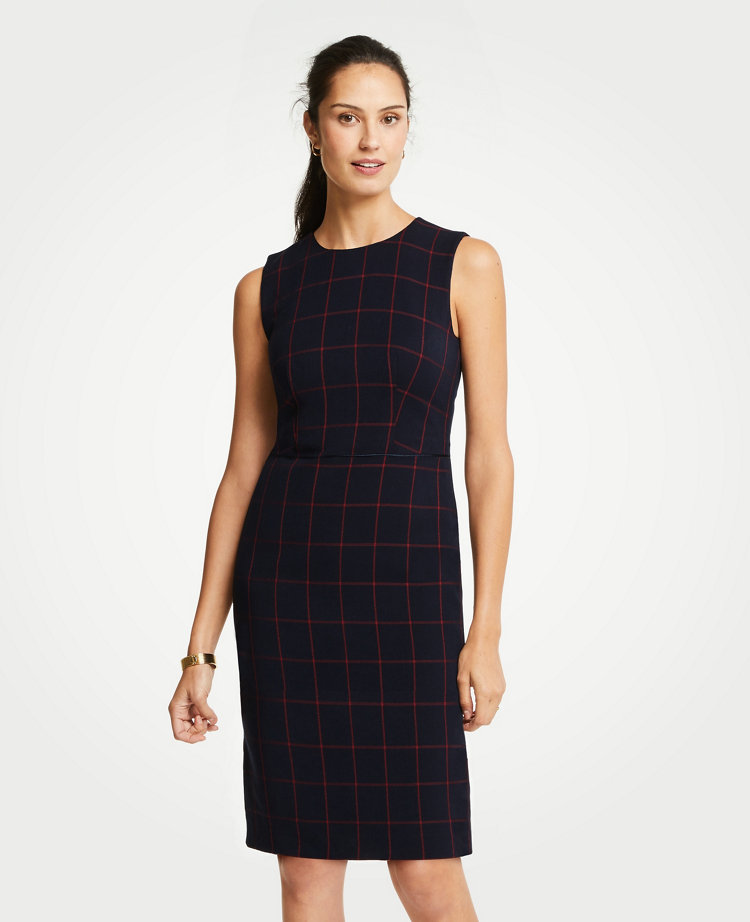 Petite Textured Open Jacket ($129)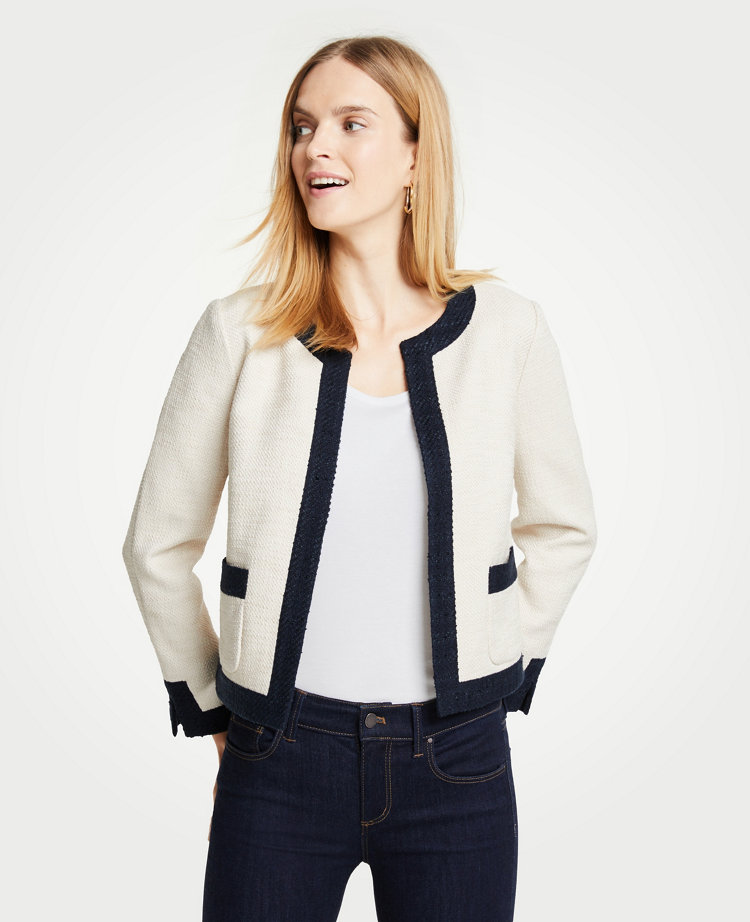 Casual on the Go
A lot of chain stores such as J. Crew and Madewell offer petite sizes. For brands with a bigger retail space such as J. Crew, you can see petite sizes being offered in store, but if not, there is often a petite section/sizing available online. Both of these stores also offers free tailoring on full-price items; don't be afraid to take advantage of this deal. Any item can be meant for you, even if it doesn't have a perfect fit at first.
Petite 9" High-Rise Skinny Jeans in Berkeley Black: Button-Through Edition ($135)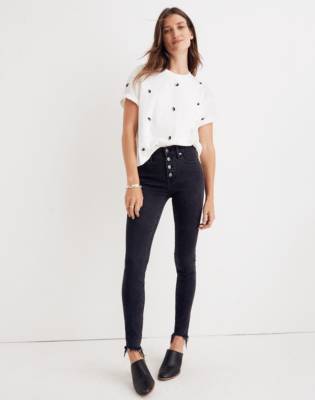 Fun and Girly
What's the best way to deal with a shopping epidemic for short females? Design a store just for people who are 5'3" and under, which is exactly what the CEO of Petite Studio did. This store is seriously life changing. All of the clothing is meant for our body frames and it doesn't hurt that their pieces are both cute and whimsical. This company is known for being ethical and every item is quality-made, so it's a brand we can definitely stand behind.
Majory Top – Cherry Red ($139)
Jane Pants ($169)
Now go out there and make your own closet of petite fashions!