Shopping is fun, but shopping for a cause is even better. Some stores like Everlane offer special products that give back to a charity of their choosing with every purchase. This practice has become increasingly popular during the holiday season where stores offer limited edition products that give back. It's a great marketing technique to get customers to shop, but we can all celebrate the donations going to good causes. It also makes holiday shoppers feel less guilty for buying into consumerism. Here are some gifts that you can give to friends and family that also give back to other organizations:
1. Everlane: The 100% Human Unisex French Terry Sweatshirt in Small Print ($60)
This hoodie will keep you warm on those frigid nights. For every product sold from the "100% Human" collection, Everlane will donate $5 to Equality Now, a non-profit organization that helps promote equality rights for women. Check out their crewnecks, t-shirts and more.
2. West Elm: Aspca® Mugs ($12)
The Aspca® Mugs from West Elm are perfect for the animal lovers in your life! They are adorable, and come in 4 different designs. With every mug purchased, $1 will be donated to the animal welfare organization. For a limited time, West Elm is also donating 50 percent of the retail price to St. Jude Children's Research Hospital when you purchase their luxurious faux shearling throw.
3. UNICEF Holiday Cards Boxed Set of 20, 'Making Memories' ($20)
Holiday cards go a long way, especially to loved ones who live hundreds of miles away. UNICEF's collection of holiday cards provide different vaccines for children in need with every purchase.
Winter can get pretty rough on the East Coast. Lush's Charity Pot will leave your skin feeling smooth and soft after the harsh weather conditions in New England. It comes in two different sizes and 100 percent of each purchase goes to different organizations whose missions include "prevent[ing] environmental destruction, fighting climate change and protecting wildlife in Indonesia."
5. Bombas: Women's Tri-block Ankle Sock ($12)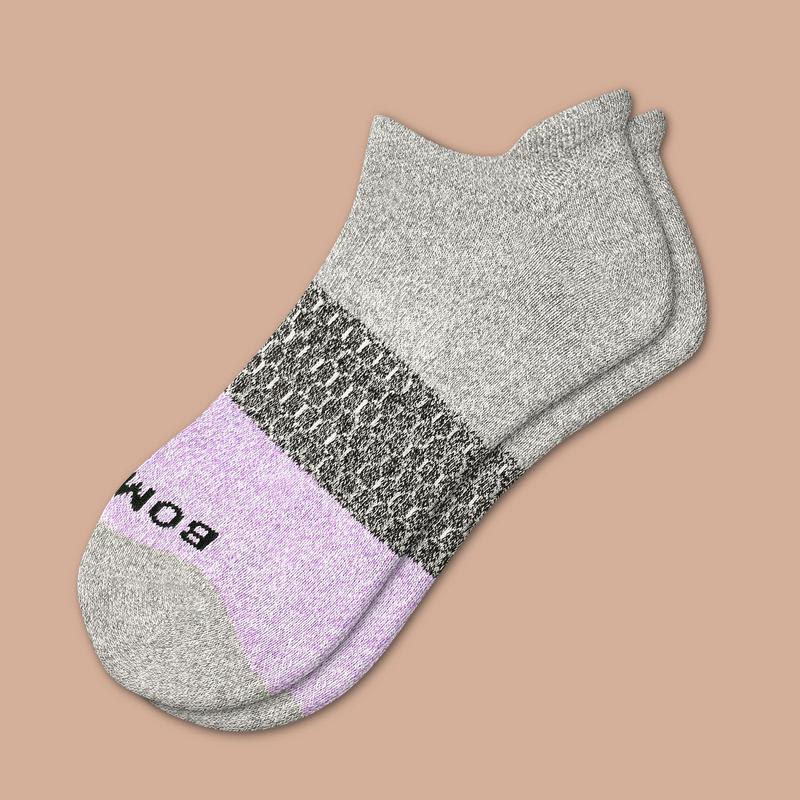 Baby it's cold outside, so bundle up! Socks from Bombas will keep your toes warm when you have to trudge through the rain and snow. They come in various styles (no show, ankle, quarter, calf and knee high) in a wide arrange of patterns and colors. They are the perfect Christmas stocking stuffers for your whole family, and with every pair purchased, a pair will be donated to those in need.
6. Madewell: The Leather Pouch Wallet ($29.50)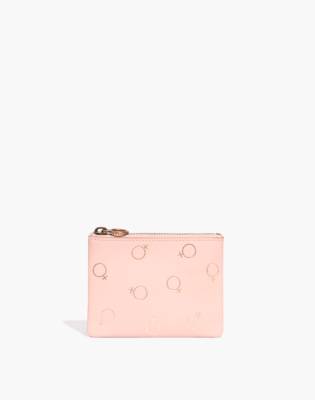 This cute leather pouch wallet is great for on-the-go so you can spend less time worrying, and more time celebrating with your friends and family. It features a cute monogram design and will easily fit all your cards and cash. Half of the retail price will be donated to Girls Inc., an organization that empowers young women. Madewell is also partnering with Human Rights Campaign and Charity: Water and donating a portion of the proceeds to these organizations when you buy special edition products.
7. Fenty Beauty: Killawatt Freestyle Highlighter (CLF Edition) ($34)
So many holiday parties and so little time! With this Killawatt Freestyle Highlighter, you will no doubt be the life of the party. It goes great with everything, and the color is highly pigmented. We wouldn't tell anyone if you decide to keep it for yourself! Plus, 100 percent of the proceeds goes to Rihanna's nonprofit organization: Clara Lionel Foundation, "dedicated to helping education, health, and emergency response programs around the world."
8. STATE Bags: Kent ($90)
These aren't just backpacks, they are statement pieces. STATE sells more than just backpacks: they also have fanny packs, tote bags and so much more. For every bag purchased, a backpack will be donated to children in need, filled with supplies to succeed in school. This act of kindness goes a long way during the holiday season.
9. Sephora Collection: Sephora Stands Fearless Rouge Cream Lipstick in Fearless 100 – deep berry red ($13)
As Coco Chanel once said, "Beauty Begins the moment you decide to be yourself," but a red lip doesn't hurt. This red lipstick is perfect for the holiday season and $10 from every lipstick will be given to Sephora Stands, a program "dedicated to empowering women and positively impacting our communities."
10. Feed 10 Bag ($28)
These tote bags are great for every occasion, from grocery trips to carrying your stuff to class. These tote bags are environmentally-friendly and fund meals for children around the world. The holidays are more than just about us. It's about family, friends and those around us that we never have even met.
P.S. Don't forget about the small shop owners, and donate to charities that you support if you have the means to!