Here's How to Actually Enjoy Valentine's Day in NYC
Whether you have a Valentine or not, February 14th is a tough day to ignore. The overcommercialization of Valentine's Day in the US never fails to remind me of my single status, and I almost wonder if drugstores sell those plastic heart-shaped boxes of raspberry bon-bons just to mock me (my innocent venture into a CVS on December 31st for dish soap quickly turned into a reevaluation of my New Year's resolutions; instead implementing more self-care, do I find a boyfriend from which to receive this giant stuffed bear in 2020? I better get moving!). Though I find the prematurely stocked aisles of pink and red somewhat aggressive, Valentine's Day does give me hope for a day of excitement and love for my friends and family. And what better city to unleash that excitement than New York? Below are five budget-friendly ideas to inspire your Valentine's or Galentine's Day plans this year; indulge and enjoy, single or otherwise! 
Get cozy with snacks and a movie on the Lower East Side. One of my favorite cinemas in New York is The Metrograph on Ludlow Street. The independent two-screen theater shows films in the coveted 33 mm format and includes a bookstore, a bar, and a small restaurant. Even better, movie tickets are only $12! The Metrograph hasn't released their Valentine's Day movie showings yet, but if you like to plan ahead, check out Whisper of the Heart, a 1995 Japanese animated romantic coming-of-age film, on February 15th.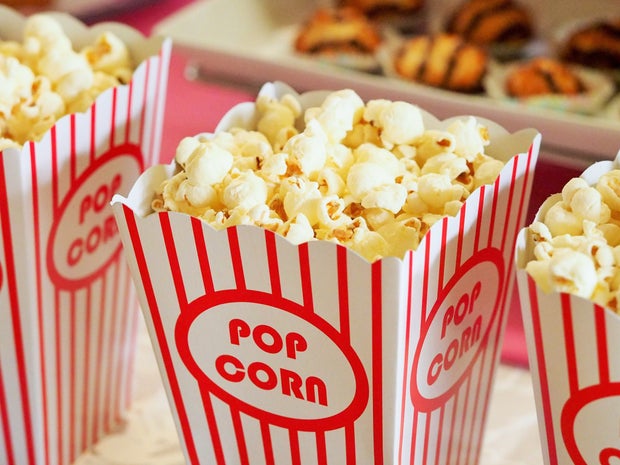 Pixabay
Go to the East Village for heart-shaped pizza. Motorino Pizzeria on 12th street will gladly make any pizza on the menu into a heart for Valentine's Day, as will Rubirosa in Soho and Artichoke Basille's Pizza all over the city. This is definitely one of the more cheesy (ha) things to do on Valentine's Day, but after all, it is the one time this year you can physically give the people you love a piece of your heart (awwwww).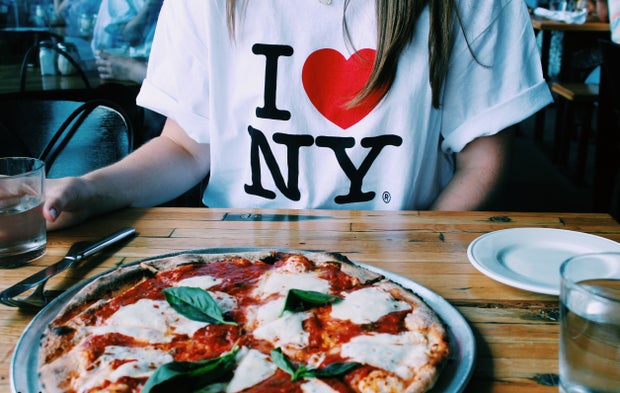 Anna Thetard / Her Campus
Visit the Times Square Valentine's Heart. I only give this advice to those of us who a) enjoy the fright that is Times Square, or b) have a friend or loved one in town wanting to sight-see over the Valentine's Day weekend. The Valentine's Heart this year is an installation of 125 mirrors positioned within a cubic grid that, when standing at the right angle, form the coherent image of a heart. If anything, it's a cool free thing to go see between activities, and you'll probably to be witness to a tourist's cliché marriage proposal!
Enjoy high tea on the Upper East Side. If Times Square isn't classy enough for you, head uptown to Alice's Tea Cup on 64th street. This Alice in Wonderland-themed tea and scones parlor is a fun, kitchy place to indulge in a tiered platter of desserts with a huge pot of your favorite tea from their four-page assortment. It's no Plaza Hotel, but I wouldn't have high tea as a college student any other way.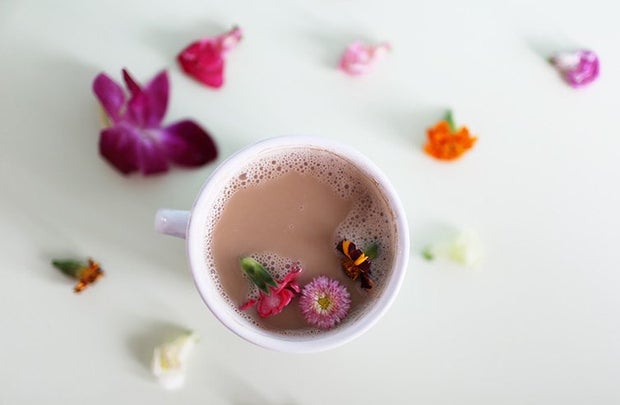 Her Campus Media
Image source: The Dreamy Bunny Blog
End your day at Spot Dessert Bar. If you haven't been here yet, Valentine's Day is the perfect excuse to order as much molten chocolate as you can. Located on St. Mark's Place in the East Village, this dessert bar serves beautiful, decadent desserts at reasonable prices, all of which scream for an Instagram story-- in portrait mode, if possible. Be prepared to wait in one of the most worth-it lines of your New York life.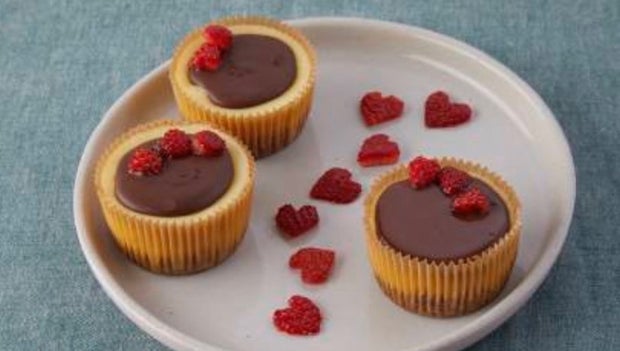 Photo courtesy of Food Network Kitchen
Have fun, lovebirds!