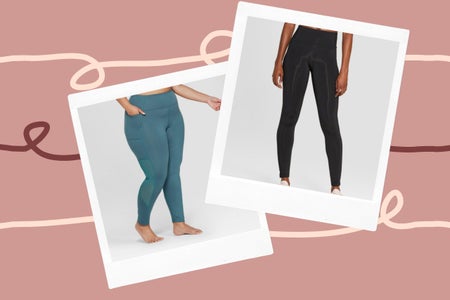 Why You Need To Head To Target ASAP
While you are out and about, you NEED to check out Target's new items, their great prices, and some new deals that will only be around for a limited time. There are many different deals that Target is offering right now, but I'll only be talking about a few of them below!
Target has rolled out new clothing basics for the upcoming seasons for women. They now have dresses that range from $10 - $35 in price. Many of these dresses are simple in color and design, allowing for easy accessory adding or layering to spice them up. They have brought out tees and tanks starting at the low price of $3 that are basic colors also. There are different designs on these basic tops that allow them to be worn separately or to add to an entire outfit. New sweat sets and different shorts have been brought to Target starting at the low price of only $7. These include sweatpants, sweatshirts, biker shorts, and many different lounge options. 

Another one of my favorite things about Target is their dollar section. It consistently has housing items that match the upcoming season or holiday for super cheap. Currently, the section has Easter items, spring items, and just some basic storage and technology items - also at low prices of $1 to about $5. 

Up until March 27th, Target has introduced the "14 Days of Beauty Deals." This actually started on March 14th, but you still have time to take advantage of it! Every day, there is a different deal on a different beauty item such as free gift cards with a certain purchase and different percentages off of different items. 

Up until April 3rd, you can get $40 off of a future purchase over $40 when you are approved for a credit or debit RedCard. The RedCard is Target's credit/debit card that you can use for purchases, and you also get many deals from this card. 

Make sure to download the Target app to get Circle deals and rewards on all things Target. You can receive money through Circle for shopping at Target either online or in-store just by scanning the Wallet in the Target app, entering your phone number at the store, or even scanning previous Target receipts into the app.   
So, hurry and run to Target before these items or deals are gone! These deals and the low prices are great for college students that are on a budget and still want to get cute clothing and housing items.