I always thought that people wanted a reasonable recommendation when asking for on-campus jobs to apply for. But, whenever I type, "Dining Services is always hiring," my comment is almost always ignored. People have this stigma against dining services and they think that they're "too good for food service". And then when those individuals complain that "nobody is hiring" they really mean that nobody is hiring in their ideal place of work. 
As someone who doesn't necessarily stick to the status quo, I am proud to admit that I have been working in food service for the past six years. And out of the five jobs I've worked at in my life, the two that have taught me the most were in food service.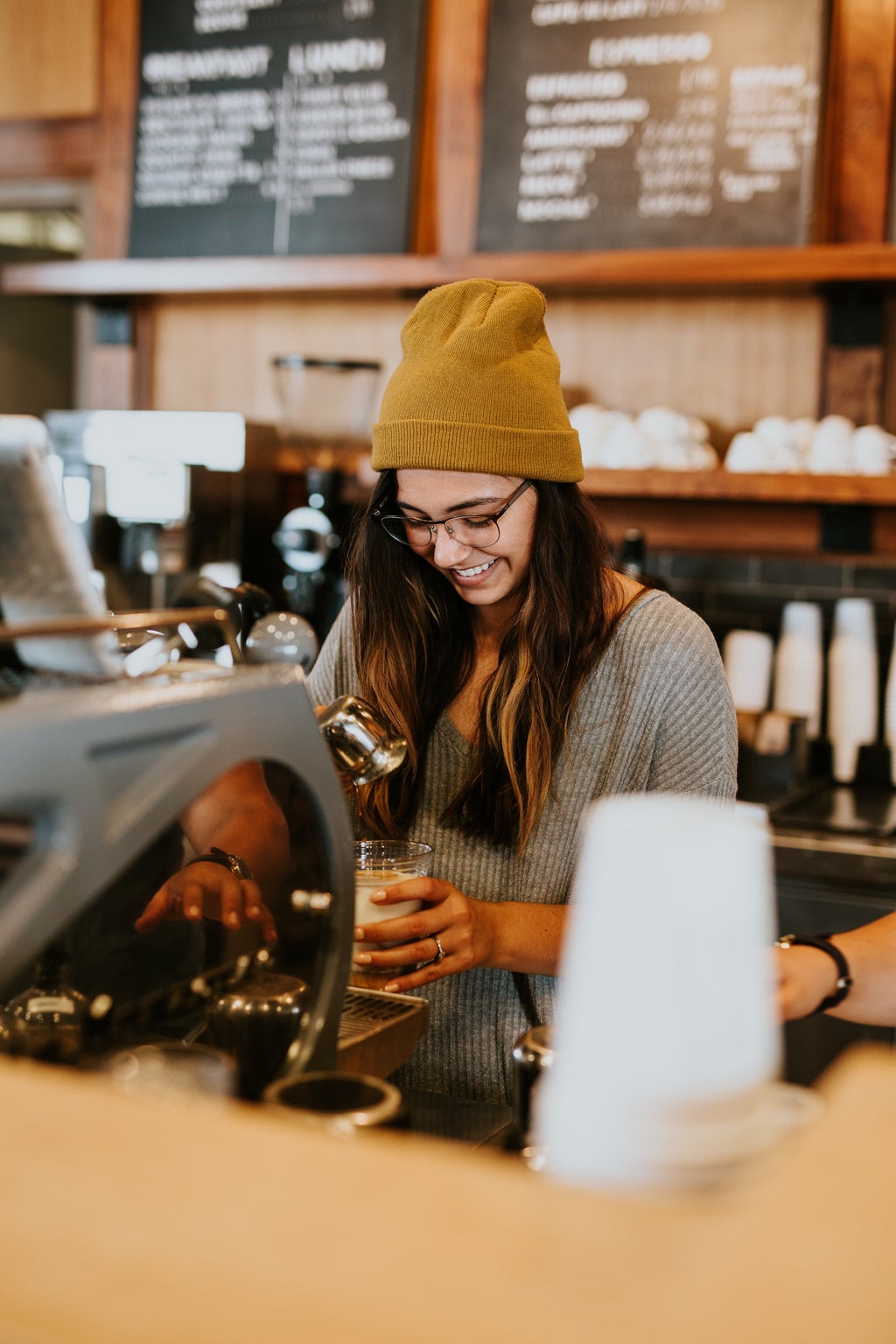 Photo by Brooke Cagle on Unsplash
So, what are some benefits of working in food service?
Free/Discounted Meals
Um, hello?? College students can barely afford to go to buy groceries, so knowing that most restaurants offer their employees free or discounted meals is a HUGE perk to the job. I know where my dinner is coming from 4 days a week. I'm saving money while earning it. 
Opportunities to Grow
Just because you might start out as a cashier at a worldwide fast food joint, remember that you're working for a global company. Just like any business, you can work your way through that company. Doug McMillon, the CEO of Walmart used to work in their deli and warehouse at an Arkansas store. At the time, I'm sure he wasn't planning on keeping the job for more than a few years, but it turned into so much more for him! 
You Work with So Many Different Individuals
As a future teacher, my future job stereotypically consists of an all-women staff. While working in food service, I have worked with a variety of different people and I am so thankful for that. Had I not worked with these individuals, especially those I work with at school, I would have never met any of them because none of them are in my field of study. We might not all have the same work ethics, cultural or religious backgrounds, limitations, be of the same socio-economic status, or even be similar to one another in age, but every individual I've worked with has taught me something new that has helped mold me into the person I am today.
You Learn How to be Patient
Not only do you work with different individuals, but you interact with different individuals. One of the main reasons that I stress why everyone should work in food service is because everyone needs to serve a hangry customer. When customers are hangry (hungry and angry) they tend to be a bit more bossy, irritable and upset. They don't necessarily treat the person making their food or serving them with the most respect. But, being in food service has taught me how to take back control of situations, or customers like this. It has taught me how to make the situation better for each party involved by keeping a level head, communicating with the customer to solve the problem, and asking and self-assessing what can be done better next time to improve situations like this in the future.
You Improve Your Communication Skills
As a senior in college, the skill I've noticed most companies are looking for when hiring individuals is great communication skills. The best job to prepare you for this skill is food service. Think about it, you talk to people all day asking them what they want or telling them what their order total is. And for wait staff, your communication skills are even reflected on your customer's bill. It's like you're receiving a grade for your communication skills from those that experience it first hand. 
You Can Work Well Under Pressure
I hate procrastinating, but working in food service has taught me that I can complete any task within any time frame and still do it well. Sure, you're going to struggle and you might fail, but practice makes perfect. Your future boss is going to put you in situations where they might want you to scrap everything you were planning and reinvent something new. Being flexible and being able to adapt to situations are two more key skills that future employers are always looking for.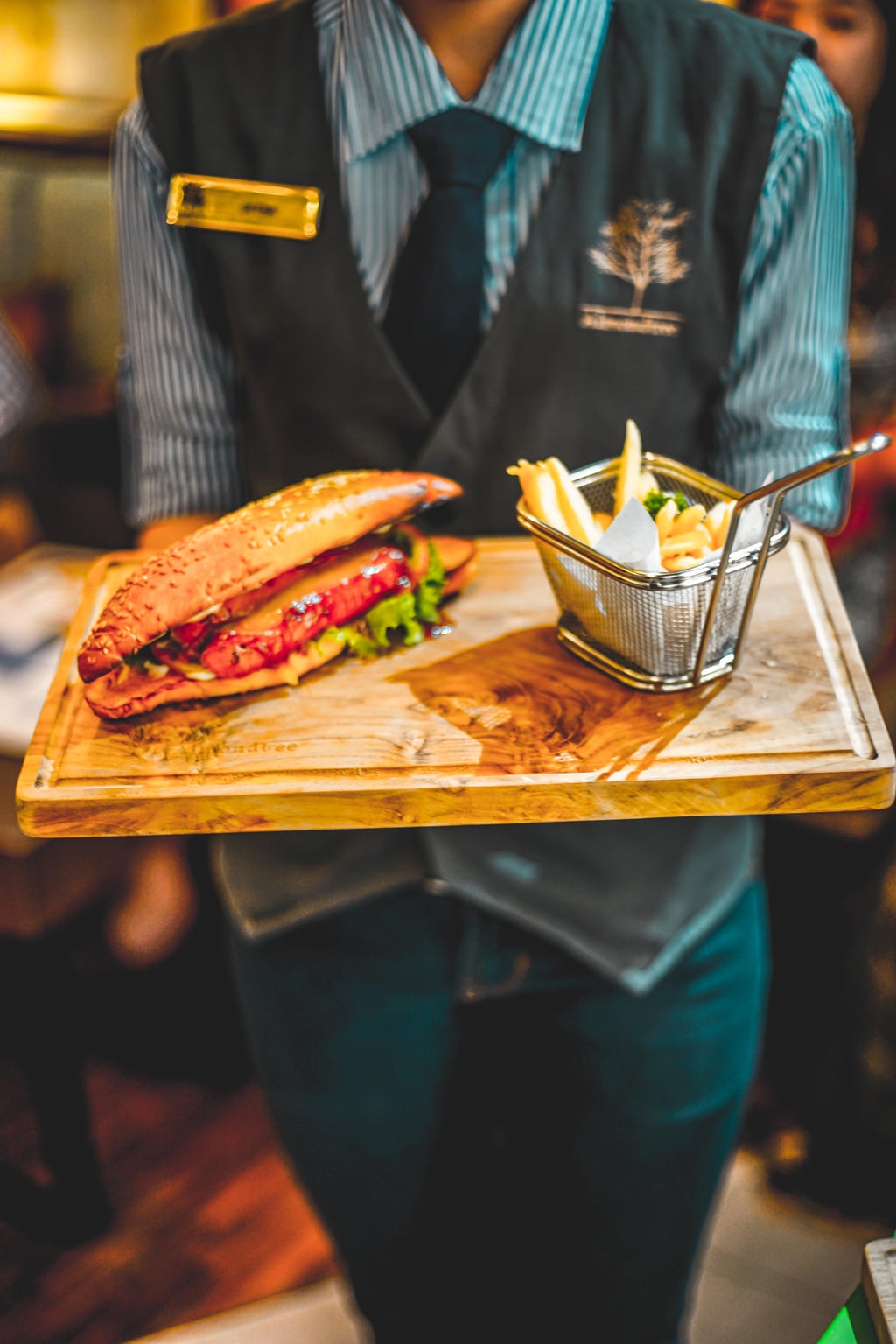 Photo by Bimo Luki on Unsplash
So, the next time you're asking for job recommendations in the area, I hope you consider putting a food service company on your list of companies to apply for. Keep an open mind, because you never know what other opportunities will arise.