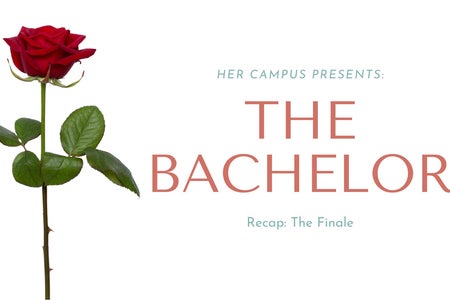 Seriously, Peter?!: The Finale
    After what felt like a never-ending season, we've made it Bachelor Nation, we finally powered through the two-part season finale. When Chris Harrison claims this is the most dramatic season yet, I think the drama reached a record high in the finale. Twists and turns in every direction. Going into the finale, I had no idea who Peter would choose. During the finale, I had no idea who Peter would choose. After the finale, I still have no idea who Peter will choose.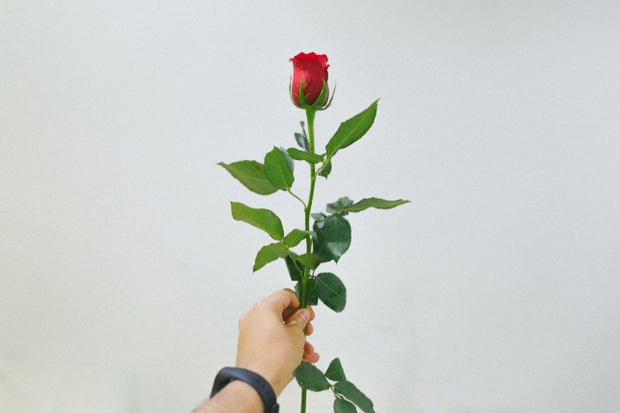 César Abner Martínez Aguilar via Unsplash
We open up to this four-hour event to Peter's hometown where Hannah Ann and Madison will meet his parents. Hannah Ann is up first and she sounds like she's going to cry with every word she's saying. Per usual, nothing super interesting to report regarding Hannah Ann. She's her usual, robotic self. 
Moving on to Madison, she immediately lays into Peter. She tells him exactly how she feels regarding the fantasy suite situation and that's exactly what she does to his family, too. She's eloquent and holds deeper conversations with his family than Hannah Ann did. However, Barb, Peter's mom, is clearly Team Hannah Ann and has none of it from Madison. She believes Madison is trying to change Peter and disregards her point-of-view. The absolute worst part, though, that made my blood boil, was when Barb essentially compared Madison to Jedd. She compared his situation to Hannah B.'s and pointed out that she ultimately made the wrong decision, insinuating that Madison would break Peter's heart the same way Jedd did. By the grace of God, Peter begins to redeem himself as he fights so hard to convince his parents he loves her and she's the one. It was kind of amusing, how closely he held to the idea that his heart was pulled in two different directions. It was pretty clear how much his heart was being pulled towards Madison. Although Peter fought so hard for Madison while she wasn't around, Madison chose to walk away during their date after meeting the parents. Honestly, she already was unsure about Peter and I'm sure his family just sealed the deal for her. Madison has always been so strong in her values and her mindset, a bitter family would just be a nuisance. 
Jump forward a few days, we meet Peter at the proposal sight. There's a quick tease about whether or not Hannah Ann is going to show up, but she does, obviously. She was very shaky and uncertain standing and talking with Peter, and I don't blame her! Peter is the least reassuring person to be around apparently. Throughout his entire speech, I couldn't tell if he was proposing or breaking up with her. What do you know, Peter and Hannah Ann get engaged. Did Peter pick Hannah Ann because he truly sees a future with her, or did we just pick her by default? Well, even Hannah Ann is wondering the same thing.
A month or so later, we revisit Peter in his LA home when Hannah Ann comes to visit, and it's clear the mood is off. I'm already getting flashbacks to Arie and Becca. You're newly engaged, shouldn't you be excited to see each other? It doesn't take long to realize their conversation is a breakup conversation, and they just have to do it in front of cameras. This is the point in the finale where I really started to feel for Hannah Ann; it's clear how much Peter was withholding from her. She never knew Madison left. All Hannah Ann ever wanted from Peter was to give her all that she was giving him, and that she would always stick by his side no matter what. Learning that she was the last woman standing, not by Peter's choice, was crushing, and I would be mortified to feel like a default engagement. However, by this point, and I can't believe I'm saying this, I started rooting for Hannah Ann. She really just dug into Peter at that moment as she gave him his ring back.
We're reunited with Hannah Ann and Peter at the live finale special as she just continues to grill him. She makes it very clear that he did not deserve her and that he took away her first engagement, which she wanted to ever be her only engagement. She had a little attitude and sass to her, but it only made her more human. Hannah Ann finally clicked for me and it only took the last two hours of the season for me to finally get it. 
It's revealed Chris Harrison made a surprise trip to see Madison to tell her about Peter's broken engagement, to which she flies out to surprise Peter. Honestly, nothing really felt exciting about this reunion, but it was clear there are still feelings between the two. She's brought out to the live show to sit with Peter and Chris, and this is the first time they've seen each other since that surprise trip. They're not together, but they still have a lot of feelings for each other and are seeing where things go. As you can imagine, Barb is extremely displeased with this turn of events. She's constantly rolling her eyes at whatever Madison says, but Peter continues to defend her.
And...that's kinda it. That's the resolution of the season. Peter doesn't end up with anyone. I still can't decide if this is the best or worst possible outcome. All I know is, I'm just glad this trainwreck of a season is over. Bring on Clare Crawley as our next Bachelorette!