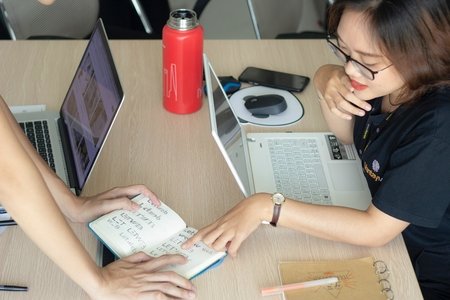 My name is Sydney Clendening, and I am a Visual Communications major. Up until sophomore year of high school, I wanted to be a teacher. After that point, however, there were things that led to me realizing that teaching was not the career path for me.
I had first tried working with kids through volunteering. Don't get me wrong, it was a great experience, but I felt out of place. I would talk to the kids about art and they always wanted me to make something for them. Doing art with the kids was where I shined. I would also help them with their homework, but I was happier when I created something with them.
During my Sophmore year of high school, my favorite English teacher did an entire lesson on advertising and media. I lived for it. Every day for two weeks we would dissect numerous ads. After class, I would rave about one Coke ad, because the bottle was tilted in a strategic way to point to the brand name.
I never looked at ads the same anymore. One could glance over them like nothing, but I would see grids, alignment, and strategic moves to get an audience to look at something.
If it wasn't for that section in sophomore English class, would I be getting a teaching degree instead of a Visual Communications degree?
I don't want to know, honestly. Right now I am enjoying my classes in college because I found the best career path for me. I go to classes learning skills in photoshop and about typography. I am ecstatic that my assignments include making animals out of type or creating an ad campaign.
I like to think that designing was my destined career path. My English teacher did not have to do that lesson in advertisements that year. It wasn't in the curriculum plan. But she did.
Look at what you are doing and realize what you light up about. Your future might be hidden in there.
It took me thinking back before I enrolled in classes for the first time at MTSU and remembering that Coke ad to realize what career I wanted.