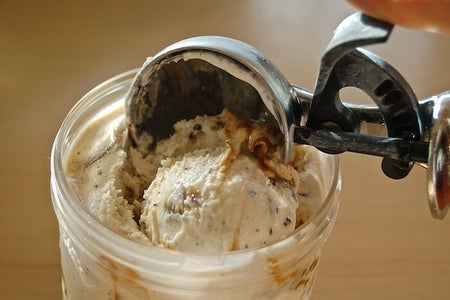 Local Eats of Murfreesboro: Andy's Frozen Custard
Andy's Frozen Custard located on Memorial Boulevard is a good place to hang out and get frozen custard! The restaurant itself is very similar to Sonic. Instead of several drive throughs, though, there is only one drive through with several windows to walk up to and order. The area for walking up and ordering is spacious - it's a good place to hang out and eat the frozen custard with friends, and it has several benches to sit down. The employees are also cheerful and push out orders within minutes, even if the line is long.
 The frozen custard itself is very delicious. From malts to sundaes to floats and more, Andy's menu has a wide variety that caters to anyone who likes frozen custard. The menu is only custard-based, so this place is good for a quick treat but not in place of a solid meal.
When I first ate there, I did not know if I would like it. I had never had custard before, but the frozen custard here tastes no different than ice-cream. The only difference is that it is much creamer.
I personally have tried the root beer float and the BootDaddy Concrete. The root beer float was the best one I have ever had. The custard did not melt and mix into the soda as normal ice cream would, and with the smoothness of the custard it did not take long to drink all of it. The BootDaddy Concrete was also really good, but I personally found the fudge to be overwhelming.  I plan to continue going there with friends in the future to try out more things on the menu.
Some things I dislike about Andy's Frozen Custard is the location. The restaurant itself is fine. It has a great atmosphere and good prices but with it being near a busy street it can get loud. Sometimes a car will quickly speed past with the engine revving or cars will pop very loudly. The drive-through line can also be very long at times, but the walk-up window is always quick to serve.
All in all, Andy's Frozen Custard is a good place to eat frozen custard and hang out with friends. Sometimes it can get loud, but you can always eat in your car or take the frozen custard home.