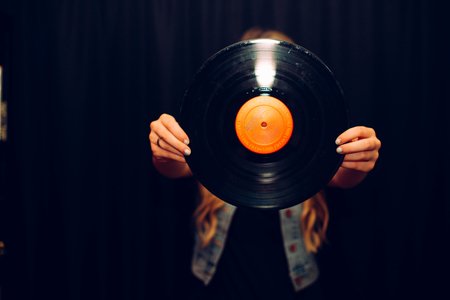 Breanna Coon / Her Campus
Missing Mid-2000's Radio Pop? Say No More, Hot Chelle Rae Have Reunited
Returning to the music scene for the first time since 2011, when their most recent full-length album Whatever was released, Hot Chelle Rae has revamped their classic bubblegum-pop-meets-pop-punk sound by incorporating aspects of rap and hip hop into their songs. Original bandmates Ryan Follese, Jamie Follese, and Nash Overstreet have reunited after nine years to produce poppy tunes reminiscent of the mid-2000s. In the span of the last 5 months they have released 4 new singles, each of which has a unique appeal while also creating a cohesive sound when listened to all together. 
Released on November 8th, 2019, "I Hate LA" is the first new single from the band. The song tells a hilarious heartbreak story through humorous lyrics and a laid back tempo. The beat is minimalistic for most of the song, leaving the melodic spoken vocals front and center and allowing for the listener to really appreciate Ryan's unique voice. The tempo is relatively slow, but the easygoing pace is perfect to bop along to, nodding your head and shaking your shoulders. There's not a lot going on musically throughout the song, but the lyrics are incredibly catchy even though some of the rhymes border on cheesy. Try to not sing along to the "la"s in the chorus, it's harder than it sounds. Overall, "I Hate LA" exhibits a relaxed vibe with noticeable influence from rap and hip hop. 
Favorite lyric: "Don't know when it happened, but I heard you moved away. Funny how a U-Haul turns lemons to lemonade."
The band's second single, "Tangerine," was released on February 21st, 2020. In comparison to "I Hate LA," "Tangerine" also has a slower pace and is just as catchy, but is not quite as good overall. The tune opens with an echoy synth accompanied by snaps before switching to a more energetic beat with a prominent bass line. Similarly to "I Hate LA," Ryan's vocals are pronounced throughout the song. The chorus of "Tangerine" is repetitive but demonstrates more of Ryan's singing abilities as opposed to the combination of talking and singing showcased on most of the singles. His voice also conveys a sense of not caring, as if he put little effort into recording his vocals, which contributes to the overall chill vibe of the song. 
Favorite lyric: "Tangerine, you don't even know my middle name, but you got all of your clothes up in my closet space."
"Stay" is Hot Chelle Rae's third single, released on March 6th, 2020. The song begins with a vibrating synth and more snaps in addition to raspy, deep vocals. This tune has a slightly quicker tempo than the two previous releases, the best demonstration of Ryan's vocal talent, the most actual singing, and least spoken lyrics. Each verse leads nicely seamlessly into the following chorus. As a whole, the song is very easy to dance to. "Stay" is the most emotional of all the singles, and doesn't have the same humorous feel as the others. Instead, there is more of a sad and longing tone. 
Favorite lyric: "Honestly, I just need you to stay and tell me it's ok, empty beds are so sad."
The most recent single, "Tomorrow Me," was released on March 20th, 2020. This song reminds me of Hot Chelle Rae's 2011 hit single "Tonight Tonight" with it's funny, carefree lyrics. The bop has the same relaxed pace as the other 3 singles. It opens with autotuned "do do do"s as the main beat, along with sparse piano and percussion. A low, heavy synth appears in the pre-chorus as Ryan switches from rapping to singing before opening into a poppy, bright beat for the chorus. There is a short piano riff that happens during the bridge that is startling in the best way, providing a jolting break from the rest of the song, especially during a quiet part of the song. The piano part throughout the entire song is simple but the high notes stand out and complements the vocals. The song ends with a humorous spoken verse as the backing music drops out completely. 
Favorite lyric: "I'm gonna eat cake for breakfast. Yeah, I know that guac is extra."
So far, the new Hot Chelle Rae tunes do not sound very different from their old music, but as they say, if it's not broken, don't fix it! The lyrics are relatively straightforward with basic themes and a touch of humor. There are simple beats and minimal instrumentation, but the songs are poppy and catchy. It's the perfect relaxed pop sound to revisit radio hits of the mid-2000s. These songs radiate summer vibes, and make me think of car rides with the windows down and trips to the beach. I look forward to seeing what other new music the band releases! Listen to their four new singles on Apple Music, Spotify, and YouTube and find the band on Instagram and Twitter.
If you would like to write for Her Campus Mount Holyoke, or if you have any questions or comments for us, please email [email protected].