How to Stay Motivated and Prepare for a Successful Semester
During my first semester at Mount Holyoke, I was concerned about what the workload would be like and how I would manage to balance academics and extracurriculars in a brand new environment. I did not end up getting as involved outside of classes as I would have liked to, but I did learn a lot about how I need to structure my time in order to be as productive as possible while still leaving some room to do things I enjoy. Since I returned from winter break for my second semester and now that some of that "first-semester freshman" anxiety has worn off, I have found it a lot more difficult to motivate myself and avoid procrastination, especially because my week is so much less balanced than it was during my first semester. However, over the past couple of weeks, I've changed up my habits and started using some new strategies to help myself get back to how I was during the first semester. 
If you are feeling overwhelmed by the amount of work you have to complete and by the slight sense of uncertainty that comes with starting a new semester, I would highly recommend taking some time out of your day to lay everything out on paper and get organized. I like to use a physical calendar and a planner (though an online calendar works too!) to plan out when assignments are due, when I have tests, and to have all my activities written out in the same place. After the semester had started to fall into a rhythm toward the end of last week, I spent some time over the weekend to take out the syllabus for each of my classes and plan out the entire semester on both my wall calendar and planner. This is something I swear by and it has already helped me to feel more motivated to get my work done because it is so much easier to feel productive when you can see that you've accomplished a task and you can see exactly what you need to get done.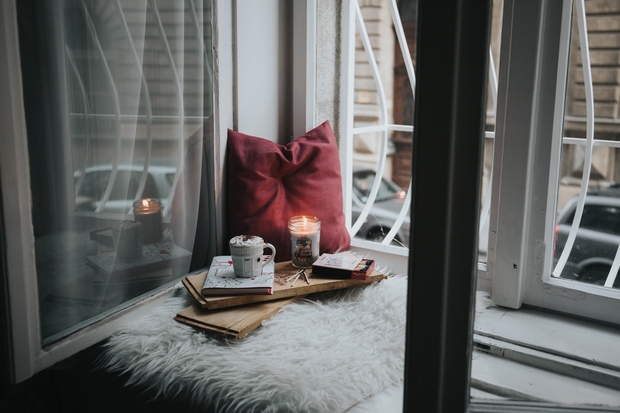 This semester I decided to step up my level of involvement on campus which I'm very excited about! It has contributed to me being stressed because I was trying to fit more things into my schedule, but it also has been great because I feel so much more connected to the campus community here! Getting more involved has also quickly taught me some more time management skills, which is why staying busy is my other strategy for how to stay motivated and have a great semester! Even though having more to do can be somewhat stressful in the short-term, I fully expect that it will have great results in the long-term. Now that I have more to do, I know that I have to maximize the time I do have and focusing on getting my work done where I can instead of pushing things off or simply spending too much time on one assignment has really helped me to direct my attention toward what is most important. 
Simple things like creating an organizational system for yourself or adding some more structure to your time by getting more involved can help to prevent procrastination and keep yourself motivated in order to have a great semester!
If you would like to write for Her Campus Mount Holyoke, or if you have any questions or comments for us, please email [email protected].