Following my last visit to the Jean-Michel Basquiat exhibition, I took an opportunity to explore a new interpretation of art exhibitions and became acquainted with an artist named David Jamin. Just like Basquiat, David Jamin has a mass of fans within Korea since his collaboration with "Mata Hari," the musical. Amidst the mess of COVID-19, it was amazing to see many people visiting Jamin's work. As a new fan, I hope I can share some insight about this contemporary artist and the current exhibition situations. 
David Jamin is a contemporary artist born in 1970 in Nîmes, France. Jamin had dabbled with paint since he was a child, but he began his career as a painter following his then-girlfriend's, and now wife's, suggestion. Even now, his wife remains his muse as her signature mole is recreated in his subject matters. Despite his late start, Jamin was soon recognized globally and received numerous calls from collectors and galleries. Now, his works are shown internationally!
David Jamin is most known for his "Introportraits," a coined term for introspection and self-portrait, that disregard the physical and visible traits that define who we are—race, ethnicity, gender, and many more. Throughout his series of "Introportraits," some of the shared commonalities include androgyny, vibrant colors, and blissful facial expressions. As such, his works focus on the emotional sensitivity as a human being beyond societal compartmentalizations of what makes us who we are. By highlighting the universal qualities present in every one of us, his works captured the hearts of many! 
Within the exhibition itself, there were unique approaches to handling the modern era regarding the current hardships. Unlike pre-COVID galleries, the current exhibitions hung artworks with larger spacing between one another to allow longer distances between viewers. Furthermore, there was new entry management that capped the number of visitors within the exhibition. 
These days, video showcasings are commonly found in galleries as they allow diversification of mediums and provide in-depth information about an artist's biography. In this case, the video room's seatings were minimal and separated over long distances following the COVID-19 guidelines. Furthermore, the often mass-generated photo-zones—an area specifically dedicated for people to take photos, utilizing the current media and audience participation for easy publicity—were limited to a single zone. 
As such, the current systems are beginning to embrace art within a changed context without devaluing the quality of experience and appreciation. And even within Mount Holyoke College and around Massachusetts, museums, galleries, and exhibitions are re-opening to allow the community to reclaim its proximity with art. Recently, David Jamin has also shared multiple virtual galleries for all audience members to access through YouTube! 
To date, it is commonly found that most artists create realistic and somewhat pessimistic portrayals of living, as there are clear and unavoidable hardships to be faced. Although such tactics do address the neglected conditions of our world, they may also disparage the joys present in living. Hence, Jamin presents a new trend of "Good wave!" The fact that Jamin draws happiness in a world that focuses more and more on the negative means his art may be what we need more than ever. 
Through the exhibition, it was evident that the positive radiance highlighted in Jamin's works had a pervasive energy. But beyond the art culture, it is important to keep our eyes on the positive and to cherish the fortunes of our complexities. And through our voluntary involvement in experiencing the goods of living, we may be able to channel that energy into something greater.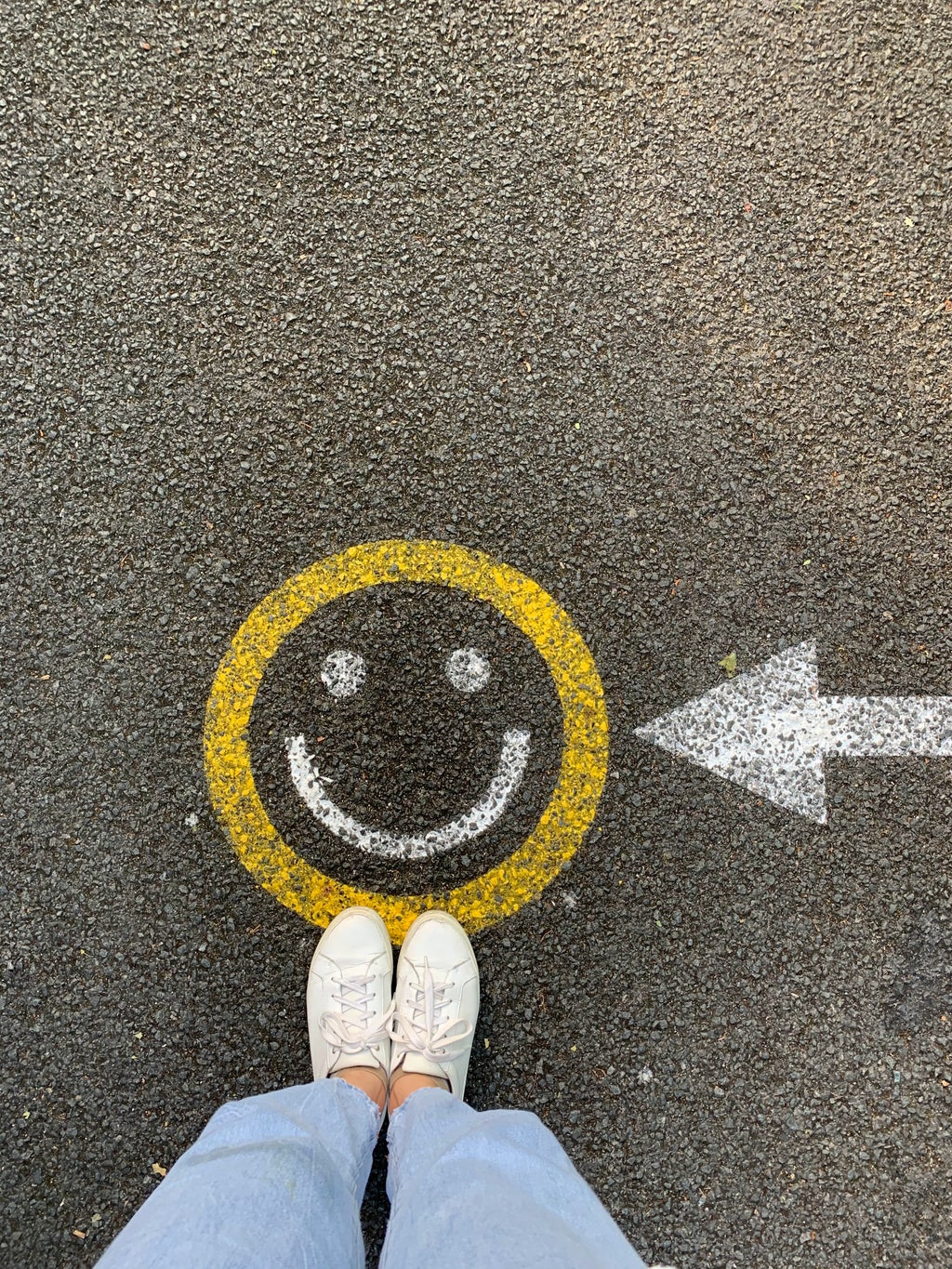 "What I am really interested in is a human gesture. How that gesture works in the world and society, most of all, how the power of it is reflected in the surrounding. It is easy to paint the aesthetics of unhappiness, despair, depression, cynicism, and negation. What's really difficult is drawing the opposite." – David Jamin 
If you would like to write for Her Campus Mount Holyoke, or if you have any questions or comments for us, please email [email protected]