I remember being 14 and watching HGTV when a show about tiny houses came on. I was fascinated about these 400 square-foot homes, as opposed to traditional 2,600 square-foot homes, that had everything a regular house comes with like a bedroom, bathroom, kitchen and tons of storage. I was obsessed with this adorable way of living, compressed into a mini space. 
My 14-year-old self swore she would live in a tiny house one day. Better yet, a tiny house with wheels to travel around with. 
As I've grown older, I've realized that I'm much too materialistic to ever be able to fit all my belongings in such a small house. My closet is practically bursting at the seams. But fear not dear reader, I didn't entirely give up on my tiny house dreams. 
One night in the thick of my final spring semester, I found myself craving a break from my responsibilities. With graduation on the horizon of this strange, virus-filled year, my thoughts were riddled with anxiety. I desperately navigated AirBnB for a vacation that would make me forget about online learning, my uncertain future and the fact that my university took away spring break.
I stumbled upon a link labeled "unusual stays". And then, there it was. A tiny house.
My eyes widened when I saw it. An actual tiny house that I could stay in? Sign me up! I scoured the website for different tiny house stays until I came across a colorful, charming miniature home in the Catskills, NY. It was perfect.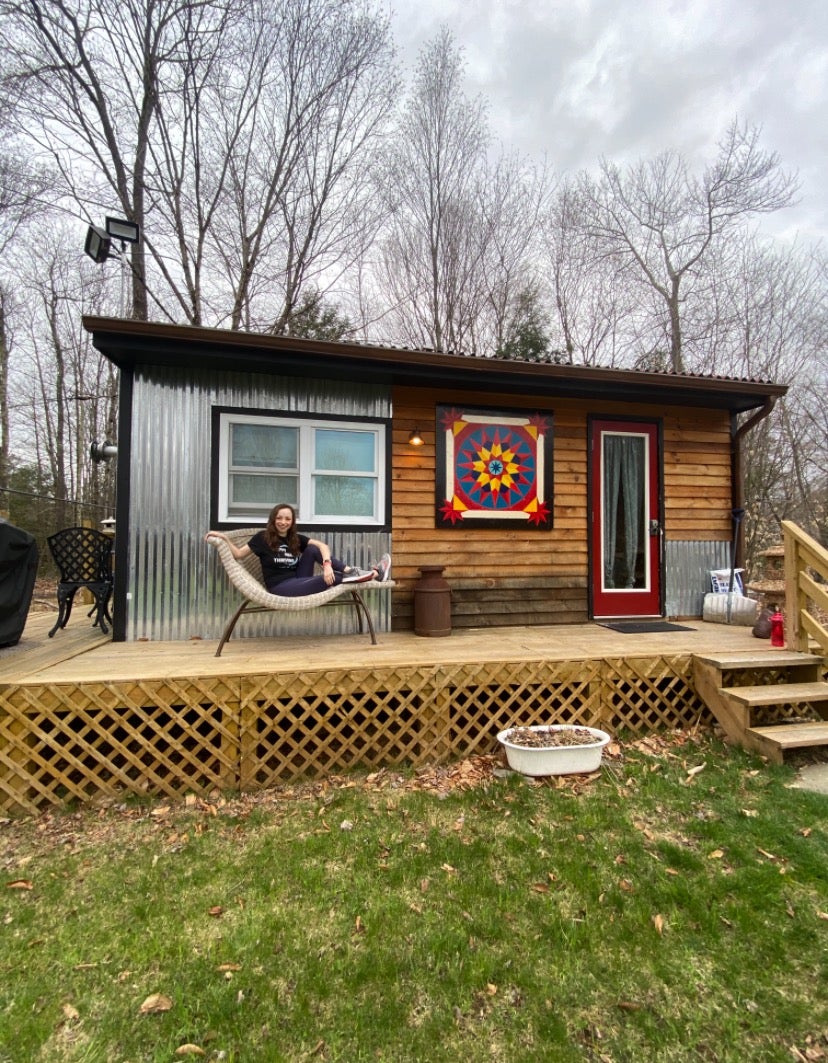 The love of my life and I booked our weekend and excitedly counted down the days until we could pack our bags and leave our stressors behind. I researched excellent breakfast spots, gorgeous hikes, and thrilling towns nearby to explore. Our itinerary was set.
At last, vacation day arrived. I was jumping for joy when I saw the tiny house in person. When we opened the door, we were pleasantly greeted by a warm maple scent and a bright space. Through the door, you could see the entire house, aside from the bedroom, which simply fit a full-size mattress upstairs. A true tiny house experience indeed.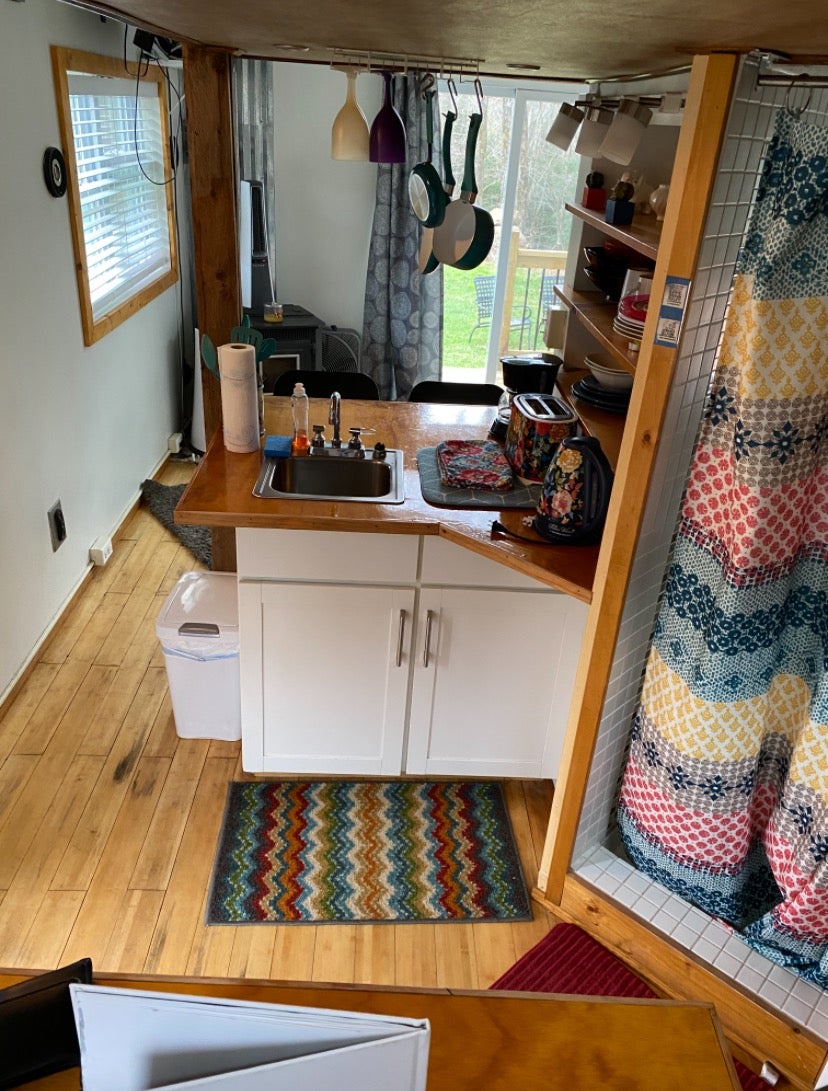 Even though the house was tiny, it was bright and perfectly comfortable for a quiet weekend away from reality. After settling into our small space, we squished together on the small living room couch and reviewed our itinerary.  
As a person that's uptight when it comes to planning, I was impressed with how well I handled the fact we had to completely pivot a majority of our plans. While postponing our hikes due to a day of heavy rain, we also learned that some of the restaurants we wanted to go to were closed down and hadn't yet updated that information online. We drove around aimlessly multiple times to find food. 
This worked out better than I expected. After traveling on an endless road parallel to a gorgeous stream and multiple waterfalls, we stumbled upon a quaint farmer's market. We were ready to drive past it, but when we saw the sign that said "fresh apple cider donuts", we made an aggressive u-turn. 
With donut crumbs all over our faces, we made a stop that was even more unexpected than the first. Intrigued by a sign promoting the world's largest kaleidoscope, we popped into the shopping center and were dazzled by all the colors from this gorgeous contraption. The next unexpected detour was Tannersville. The town was painted in bright colors that I admired as I devoured some delicious mac and cheese.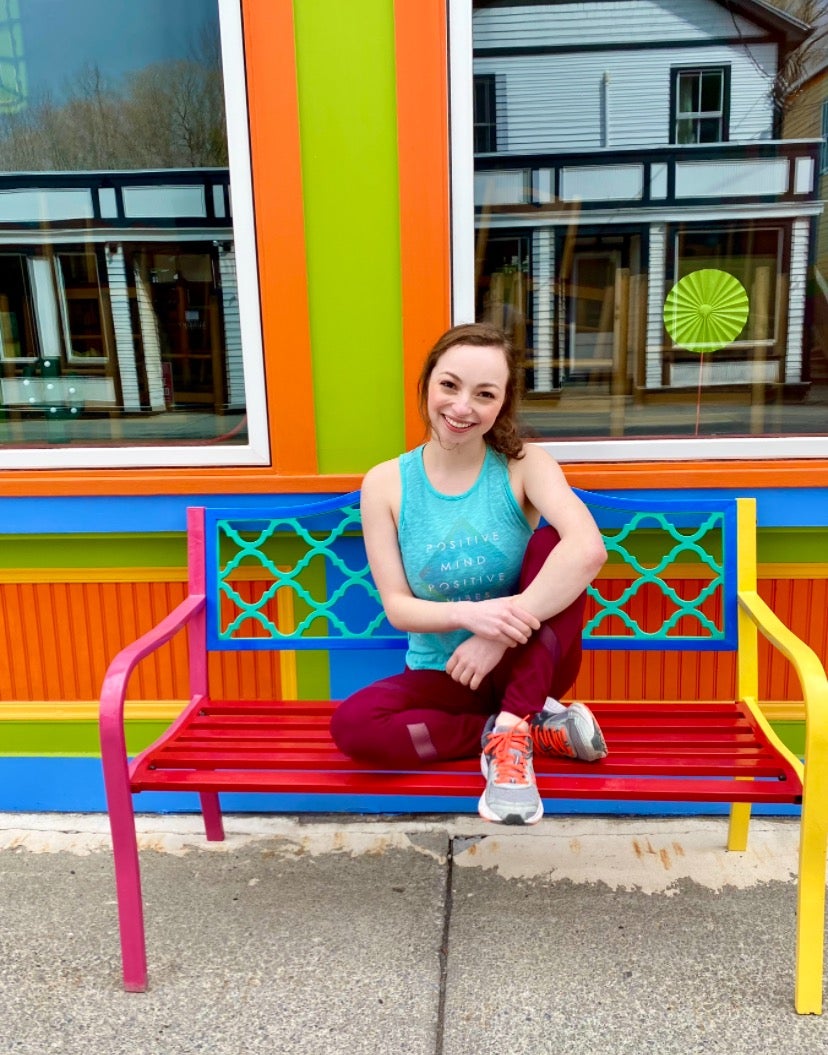 We also headed up to Woodstock. Finally, something that was actually on our itinerary. I was expecting to find a bustling town filled with music and lots of livelihood, but covid definitely dimmed the atmosphere. Don't get me wrong, the town was still lots of fun to explore and I enjoyed every second of it, but I really hope I get the chance to go back and enjoy the area when it's popping again. 
By the time my love and I headed back to the tiny house, we were exhausted from our spontaneous day and were each ready to take a relaxing shower. Unfortunately, our bathroom situation wasn't as luxurious as we would've liked. 
Of course it's expected that a tiny house would have a tiny bathroom, but the shower was practically touching the toilet. And this was not just any toilet. It was a composting toilet. We had to swirl around our body's waste so it would break down properly. It was…interesting. 
Bathroom situation aside, we were so cozy that night in our tiny house. I sipped tea while watching some Netflix, then headed upstairs to snuggle under the covers. Our heads were only inches away from the ceiling when we laid down, but the bed was still comfy.
Our last day was filled with warm sunshine. We were finally able to go on a hike! The drive to the trail had the most gorgeous view. If this was what the drive was like, we couldn't wait to see the views from our hike.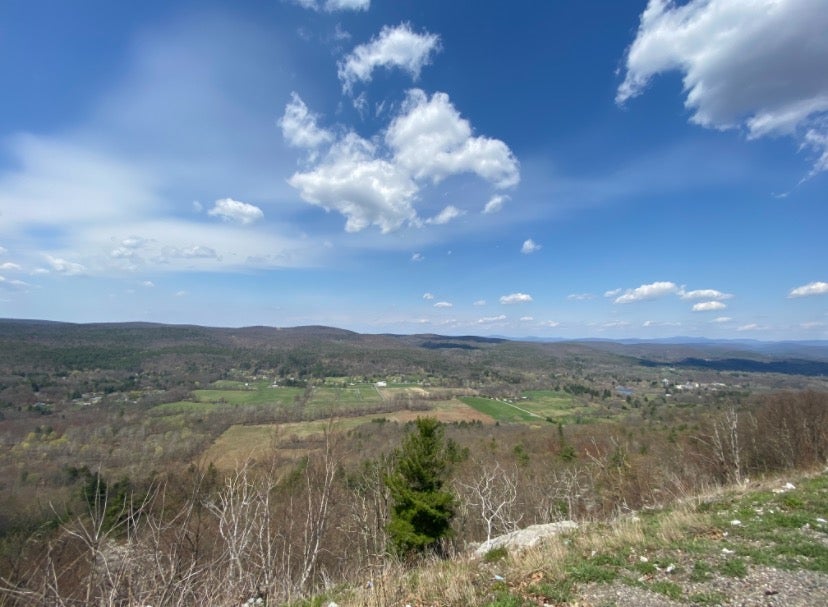 An important thing to note is that neither my boyfriend nor I are regular hikers. As active as I am, I wasn't prepared to be so out of breath. Doing around 6 miles of jumping over rocks and trudging up hills is exhausting. But the waterfall we saw was so mesmerizing that the soreness in our legs became worth it.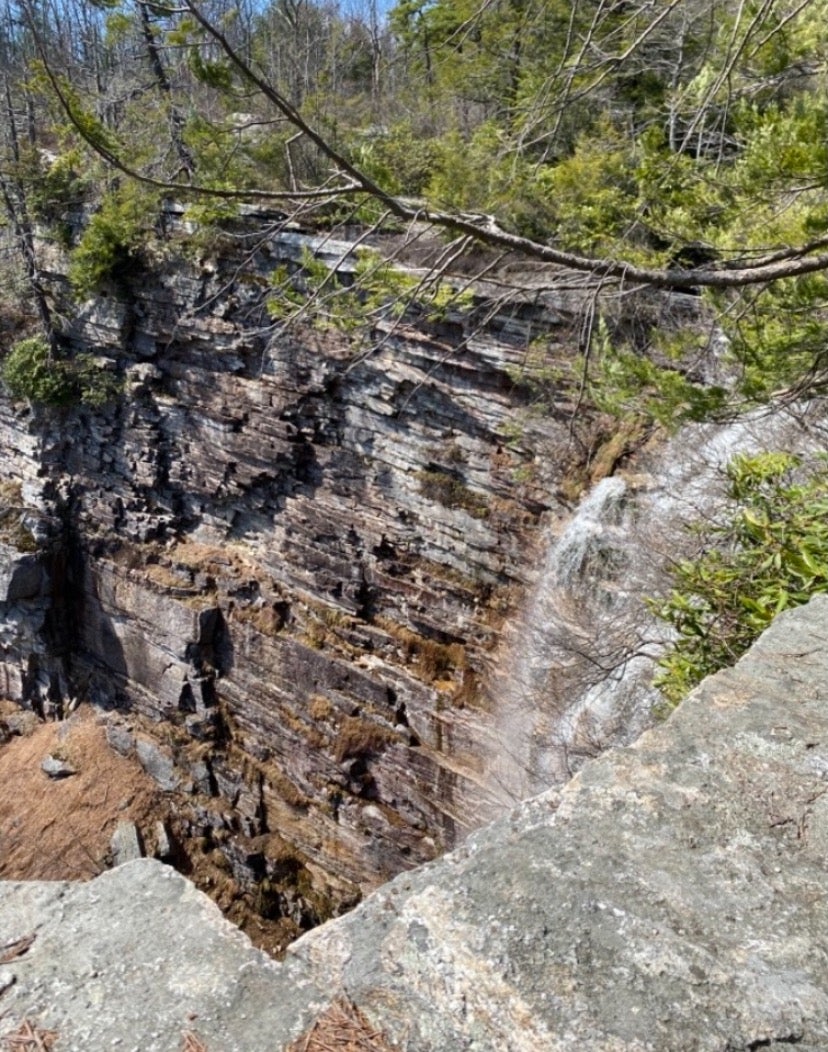 If you're ever in the Catskills, I highly recommend going to Minnewaska Park and checking out Sam's Point and Verkeerderkill Falls. This isn't something you want to miss!
I wasn't ready to leave our charming tiny house rental behind. A weekend getaway felt much too short. Still, I left feeling rejuvenated. It's so healing to leave all responsibilities behind for a couple of days, get some fresh air and spend quality time with someone you love.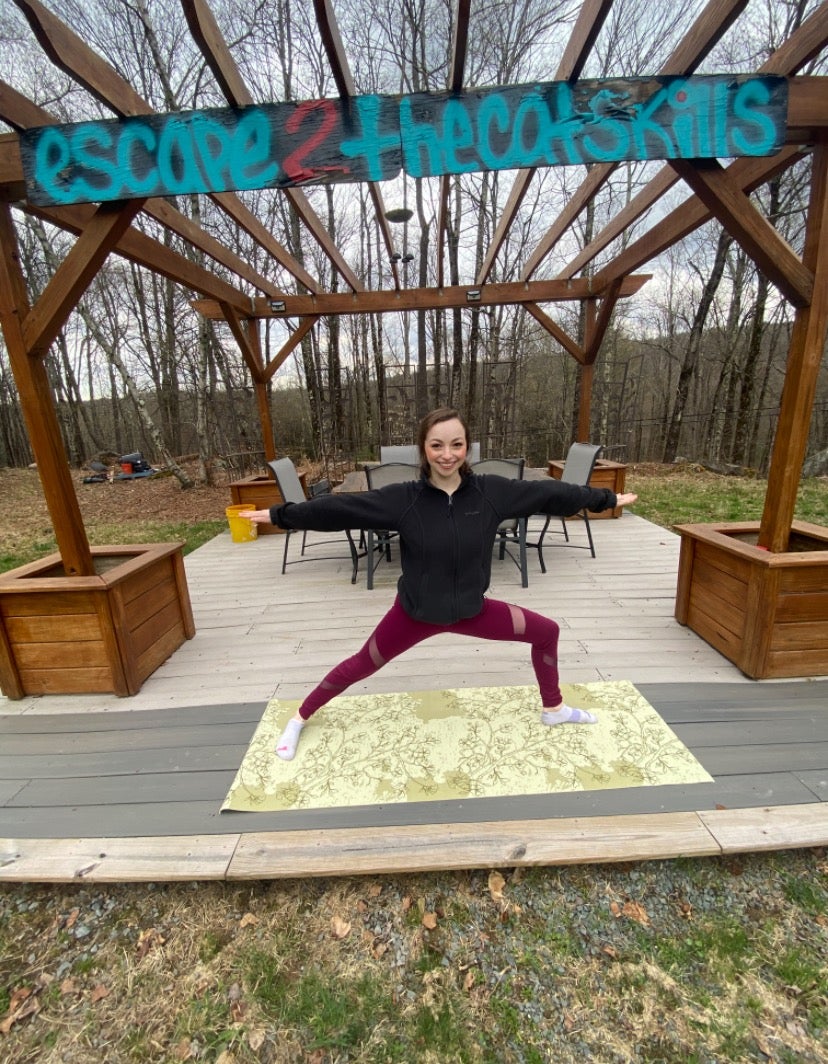 Plus, I got to live out my dream of experiencing a tiny house! I would recommend it to anyone who's itching for a little adventure. 
Lots of love, 
Camryn