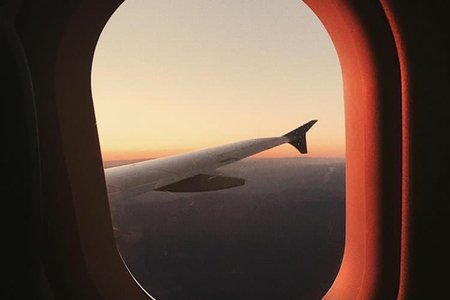 Tessa Pesicka / Her Campus
Jet Setting to a New Country & Continent: Morocco, Northern Africa
For the last three years, I've had the ability to travel to over 10+ countries in Europe. From London and Belgium to Croatia and Bosnia & Herzegovina, it has been a dream to have the ability to visit countries in Western and Eastern Europe. However, because I've visited so many countries around Europe, I decided to get out of my comfort zone and visit a new continent and country: Morocco, Northern Africa. When sharing my news about booking a trip to Africa, I received a mix of responses. From people who are scared and concerned for me, to those who encouraged me and expressed excitement that I'm jetting off to a new destination on a different continent, I truly received a mix of responses. 
However, regardless of these responses, I didn't let any negativity stop me from visiting a country that I've had my heart set on visiting for a year. I left on March 8th and returned safely and healthy back on March 20th.  After roughly two weeks of travel, especially during the coronavirus, I'm going to share my overall experiences with you!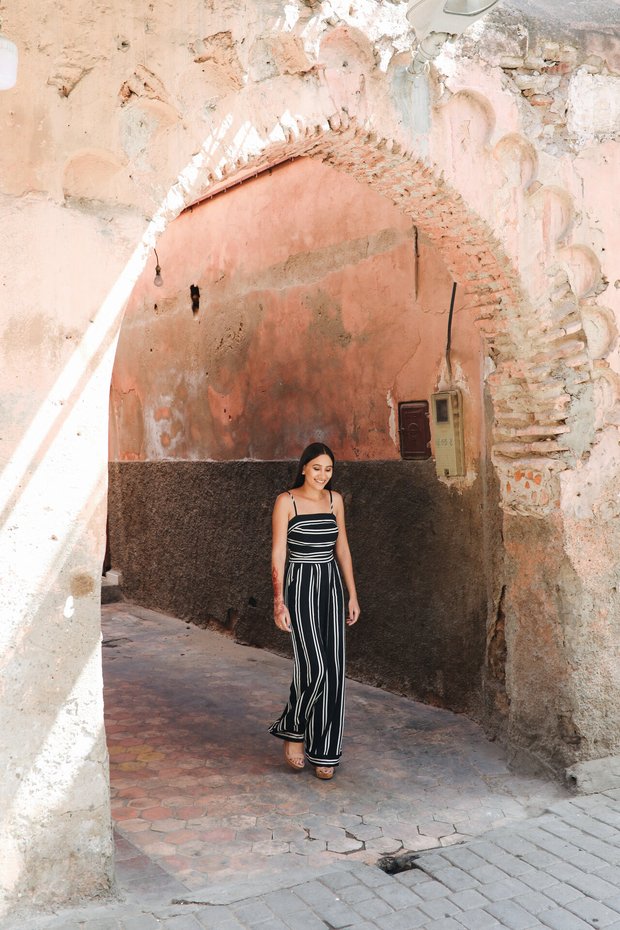 Sonia Anand
SAFETY:
Surprisingly, I felt very safe in most cities of Morocco. Some of the cities I visited were Rabat, Fes, Chefchaouen, Tangier, and Marrakech. Every city is different and has aspects that make them unique. Some are safer than others, but each city has something different to offer its visitors. One of the main reasons why I felt safe the majority of the time was because I traveled with a group and dressed modestly to blend in with the locals. Traveling with others gave me a good experience because we were able to look after one another. Additionally, what you wear is an important aspect of traveling. When visiting an Arabic country, modesty is essential to respect the culture and avoid unwanted attention. If I was wearing something that showed my shoulders and arms, I would wear a wrap to cover up, except for quick pictures!
CUISINE:
The food in Morocco I found phenomenal. In Moroccan cuisine, olives, dates, turmeric, and cinnamon are staples for flavoring their most popular dishes while giving beautiful aromas. My favorite meals were chicken tagine, couscous, and chicken pastilla. Tagines usually include olives, lemon, and turmeric, making it a hearty dish. Couscous is normally served on Fridays and has different vegetables and proteins including carrots and chickpeas in it. Lastly, chicken pastilla is a flakey pastry-like pie that mixes chicken and cinnamon together, with powdered sugar and almonds on top for a flavorful dish.
MEDINAS:
The medinas in Morocco were quite unique from one another and fun to visit! Visiting the different stalls and street food vendors that are offered made it a fun-filled experience everyone must have! I had the ability to try different pastries, had henna drawn on my arm, and bartered for some of my favorite souvenirs. Additionally, some of these medinas had restaurants where you can eat divine meals on rooftop terraces overlooking the city squares. From all of the medinas I've visited, I believe Fes has the biggest one I've seen! It would truly take hours to truly see every spot of it! Additionally, I believe Marrakech has a large medina as well. However, I didn't get a chance to spend a lot of time in it, as shops were closing due to government restrictions regarding the coronavirus.         
AUTHENTIC LOCAL EXPERIENCES:
On the second day of my tour, I visited Moulay Idriss, a religious town near Meknes. My group and I stayed in a guest house which gave us an authentic experience, dining with a family. The location was beautiful and surrounded by colorful streets. Because of this, I gave Moulay Idriss the name "The Green Town". During my time in Moulay Idriss, we were given a demonstration on how the Moroccans make their famous bread. Additionally, we had a tour of the different areas and finished up by overlooking Moulay Idriss during sunset. I'm grateful to have the opportunity to stay at a wonderful guesthouse and visit a more local and culturally dense part of Morocco where there usually aren't tourists. This gave my group and I a unique and authentic experience.
Another authentic experience I had was visiting a hammam in Fes. Hammams are traditional Moroccan baths that men and women visit during their weekly rituals. When going to a hammam, a person is cleansed, exfoliated, giving a body wrap/mask, and then an optional massage. I had a great experience visiting a hammam and felt very relaxed and renewed after my treatment. This is another authentic local experience that I highly recommend when visiting Morocco.
Overall, even though I traveled during a globally difficult time, I had a phenomenal time on my holiday. It is something I will remember for years to come and will be telling stories about. A holiday filled with endless adventures, increased learning regarding culture and experiences, and personal growth. I'm excited to see what the future holds and hopefully visit other parts of Morocco in the future.