H&M is doing a collaboration with a luxury designer again and I am so ready for it! This year, they will be collaborating with Italian fashion house Moschino to feature an exclusive limited-edition collection that will carry women's and menswear with a unique addition: a pet line. That's right, H&M's collaboration with Moschino will be carrying warm outfits for your furry companions!
Moschino is well known for their crazy out-of-this-world unique designs. Creative director Jeremy Scott has dressed celebrities like Cardi B and sisters Gigi and Bella Hadid. This collection will be launching next week on Nov 8. at select H&M stores and online H&M.com.
H&M's collaborations with luxury designers are a great way for every day consumers to have a piece of luxury at more affordable prices without breaking the bank. Past successful collaborations with H&M include Alexander Wang, Balmain and Kenzo.
I'm super excited for this upcoming collection because Moschino is one of my favorite designers and Jeremy Scott always brings his vision to life through his designs. The collection has a wide variety of elements for every person's style.  There are many different prints and textiles used such leather and faux fur incorporated into the collection along with a gold, black and platinum color palette.Ranging from comfy sweats with MTV's logo incorporated, to more elevated pieces like leather jackets, bold coats and statement dresses.
Lots of accessories will be available to go with these outfits. From statement jewelry like chain necklaces, to over the knee stilettos and padlock handbags, this collaboration is giving you complete outfits to shop for. Whether you're simplistic and want a basic pair of slides and sweats or if you're looking into getting a bold dress and purse, H&M's collaboration with Moschino truly has something for everyone (including your dogs!)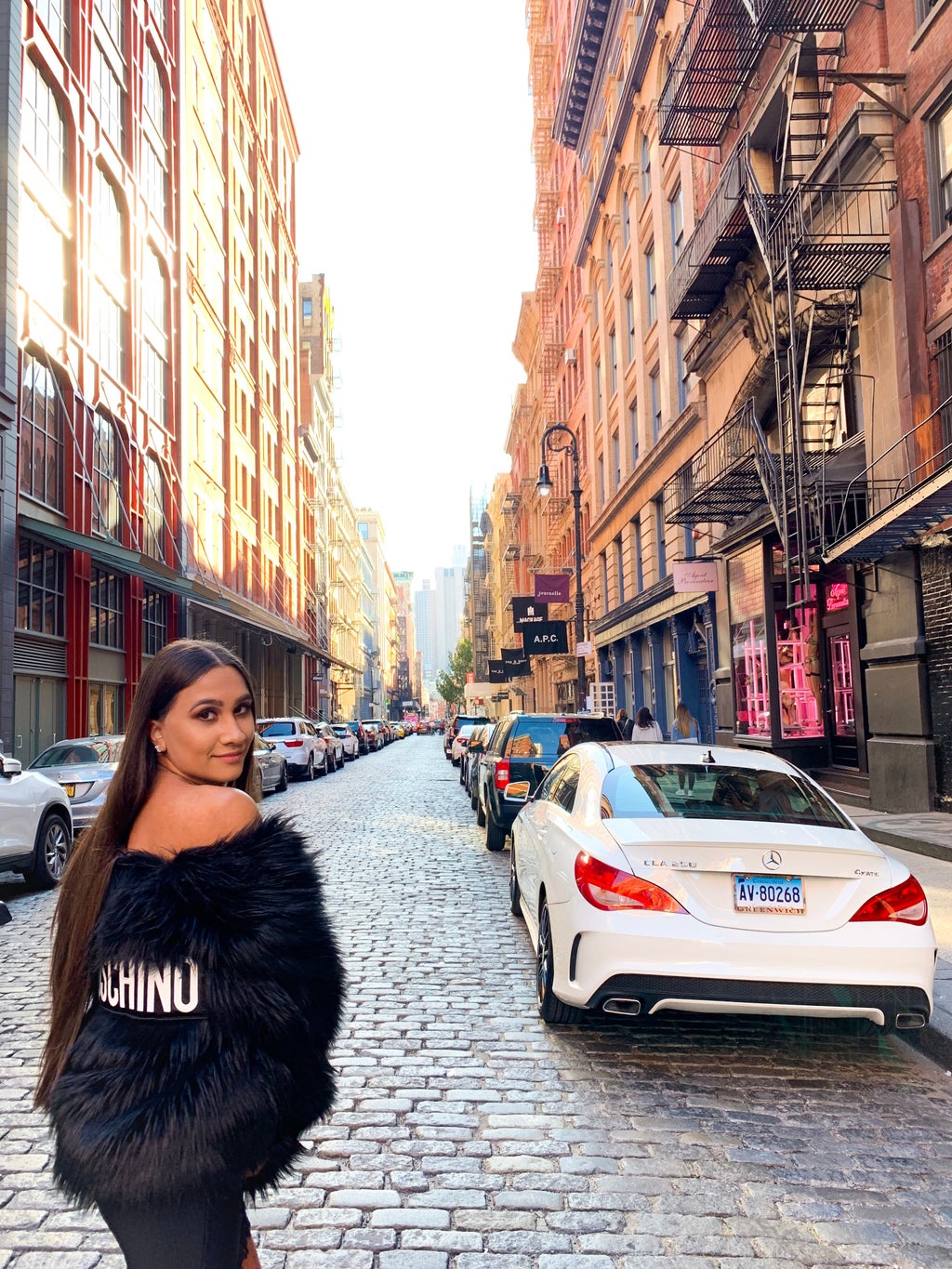 For the meanswear, sweats, puffer coats and sneakers will be featured. This is also a great collection to shop for your significant other or family members! It's perfect for holiday gifts because the collection consists of a tremendous amount of variety and price ranges. The collaboration lastly will incorporate a small pet line featuring hoodies with Moschino's signature logo and a printed puffer coat to keep your pets warm!
Jeremy Scott recently showcased the entire collection on Oct 24 with multiple supermodels like Naomi Campbell and Winnie Harlow modeling the designs along with Gigi Hadid closing the show. Celebrities like Paris Jackson and recent winner of RuPaul's Drag Race Aquaria sat front row. Scott announced last week that this collection is for the fans. For the people who love his designs but are unable to afford them.
In "Elle" Scott says, "To pair with H&M means to be able to give more people access to the clothes they love without prohibiting them from paying their rent."
Prices for the collection range from $20-$400 which is remarkably low compared to Moschino's full priced designs. I highly suggest you take advantage of this because it's the perfect time for early holiday shopping. This collection is limited-edition and will be online at H&M.com and in select stores starting Nov 8.
If you're planning to shop the collection I highly advise you to contact your local H&M beforehand to find out if they'll be carrying it. I have no doubt that this collection will be successful and sell out quickly! I have my eyes on a faux-fur jacket that Joan Smalls modeled, a leather bustier dress that Bella Hadid modeled and a hoodie for my dog! I'm super excited to shop this collection when it launches and can't wait to see what everyone buys.
Check out the full collection here!