18 Times 'The Grinch' Was THE Most Relatable Movie of All-Time
Every year, once the Turkey's been carved and I've spent more money than I'd care to admit thanks to Cyber Monday deals, I put on one movie to officially kick off the Christmas season - Ron Howard's masterpiece interpretation of Dr. Seuss' How the Grinch Stole Christmas.
The Grinch was the first movie I ever saw in theaters and it's been a favorite of mine since I was five. (I'm not ashamed to admit I watch it year round and can practically recite it word for word. Seriously.) From the incredible one-liners to the mannerisms only Jim Carey could evoke, there's a reason it's a classic. But as I've grown up one thing has become increasingly clear about this film - it might just be the most relatable movie of all-time.  ​
Just how relatable is it? Judge for yourself!
When the stores start playing Christmas music before Halloween (but you secretly love it)
When you go home for the holidays and remember how great it is
But you still can't help but get bored after a little while and a lot of food
When you find your old yearbook
When your ex calls out of the blue but you've already planned out what you're going to say
But seeing their name pop up on your phone brings up some undeniable ~feels~
When your BFF asks if her outfit is ok
When you finally talk to that cute boy in class 
And then he asks for your number When you finish your finals and accept defeat
When you're having your third existential crisis this week 
When someone tries to wake you up from your nap
When you finally find the perfect outfit for that holiday party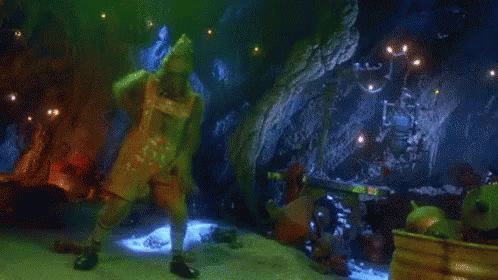 When you laugh at your own joke because you're funny as hell
When someone invites you out and you're trying to find a good reason to say no
But you decide to go anyway
When you realize you've put off your Christmas shopping way too long
When you finally get in the holiday spirit