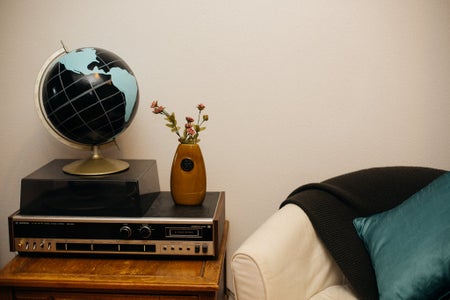 Breanna Coon / Her Campus
Where "All the Bright Places" Shines
Anticipating the adaptation of All The Bright Places before I'd even gotten my hands on a copy of the novel, I looked forward to the film's Friday night premiere all week long and got inspired to share my thoughts on the tale in a spontaneous moment hours prior.
Having breezed through the book during winter break, I couldn't wait to see Elle Fanning and Justice Smith bring Violet Markey and Theodore Finch to life, knowing that their talent would be truthful to the beloved characters. My feelings were true, Elle was perfectly imperfect and Justice pulled off the sarcastic yet charismatic ways of his troubled character in a way that made watching Finch slipping into hopelessness heartbreaking to see. 
As the story progressed, you could feel their connection in the little things like messaging literary quotes back and forth late at night and stealing glances at one another while driving down long, wide stretched roads. And while the story includes many elements found in other young adult books, it sets itself apart from the rest in the thoughtful, personal writing. The film was equally as carefully crafted.
Despite dealing with their own emotional battles that dampen each of their outlooks, the story leaves room for beauty in the way Violet and Finch help each other to heal. When Finch is with Violet, he is carefree and optimistic rather than seen as a freak- a label their classmates can't seem to get past. And in return, Violet is better able to open herself up to the idea of living life at full brightness.
The earnest way the central characters care for each other is best highlighted in the film in a sweet montage showing how well the two get along when they're at their best. The effect is strengthened by the underlying soundtrack, a drawn out version of "Pumpin Blood" by NONONO fits right in with bringing their two worlds together and in a sweet moment of vulnerability, Finch sings Sonny & The Sunsets's "Too Young To Burn"  to Violet in the car.
The color palette was also intentionally placed into the film and enlivened the screen during beautifully shot underwater scenes, green landscapes that appeared to go on for miles, and in the soft pastels worn by the characters and their charming suburban setting. 
Eloquent in its storytelling, the adaption of Jennifer Niven's All The Bright Places never tries to be something that it's not and nothing feels forced or graced over, taking a sensitive approach to the tougher themes of the novel. Of course, there are some insufficient details and character's inner thoughts missing, but that's how it goes. While it may be hard to hold back from "in the book…" with what the film does give, it offers a quality rendition that passionate readers can embrace.