Makeup trends have been coming and going quickly this year. The trends have shifted from a full-face glam to now a more natural and dewy finish. I personally prefer the new natural and dewy trend as it is much less time-consuming and the products are more user-friendly. I've been doing my own makeup for about eight years now, so I've seen many trends come and go through the years. As someone who does their own makeup every day, I'm going to give you some insight on what are some makeup "must-haves" and which popular products are not worth your cash.
1. Charlotte Tilbury Hollywood Flawless Filter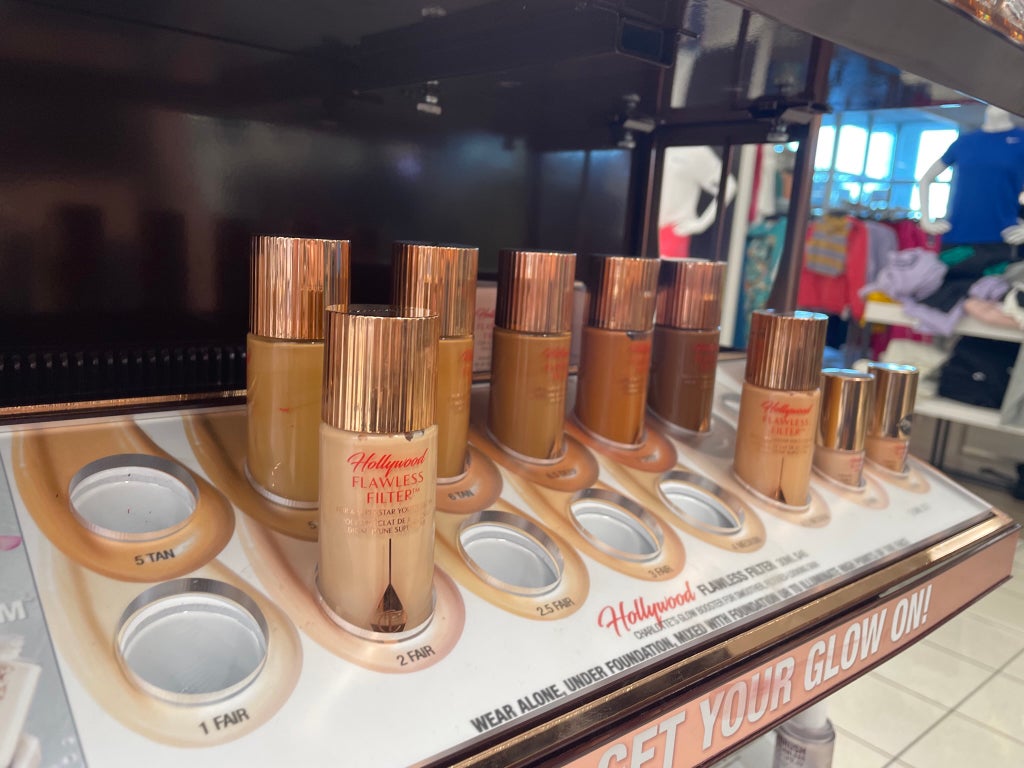 Your favorite influencers have it and you've seen it in countless TikTok makeup tutorials – it's the Charlotte Tilbury Hollywood Flawless Filter. But, is it actually worth your money? Currently, the full-size bottle of this product retails for $46.00 with the website detailing that it "blurs, smooths, and illuminates for the most magical glow of your life."
Influencer Giorgina Juanita gave this product a try and this is what she had to say about it. "It goes on so smooth, wow… why am I just now trying this." So, is this product worth the purchase? I say, absolutely! Don't walk, run to your nearest Sephora or you can find the Charlotte Tilbury Hollywood Flawless Filter here.
2. Rare Beauty Soft Pinch Liquid Blush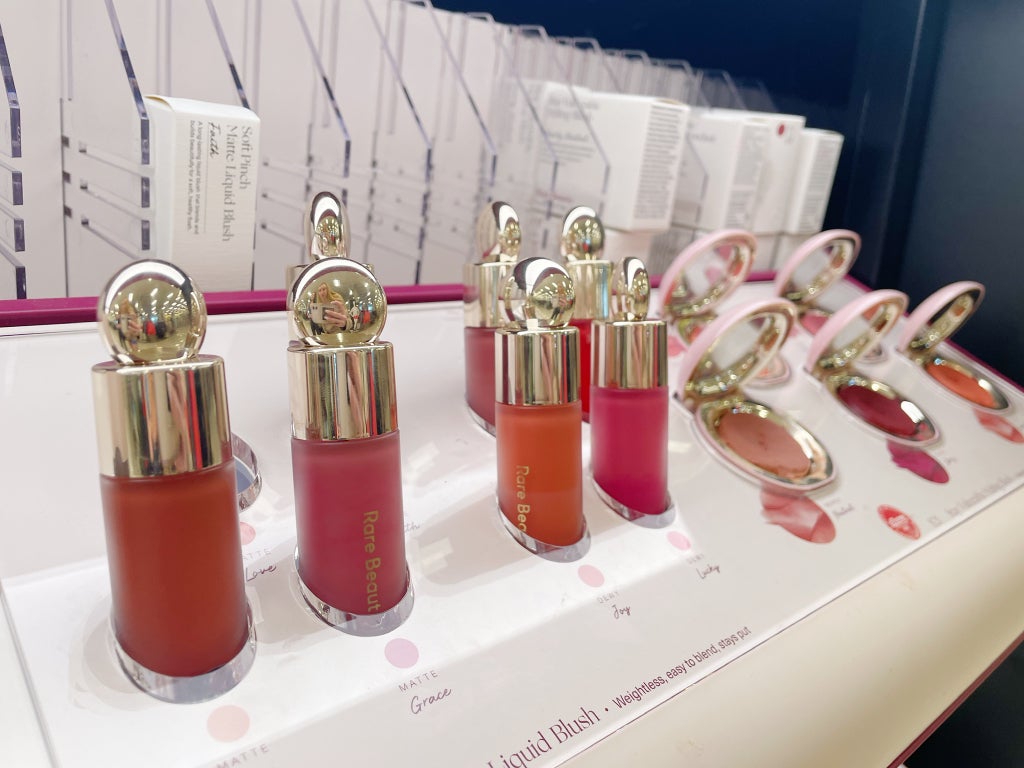 The Rare Beauty liquid blush went viral on TikTok earlier this year because of the amazing pigmentation these blushes are rumored to provide. This product currently retails for $20.00 and has two different finishes – a radiant finish, which has seven different shades to choose from, and a matte finish which contains four different shades. The website claims that the product is a "weightless, long-lasting liquid blush that blends and builds beautifully for a soft, healthy flush." Is this product truly the endless pigment blush of your dreams? Or is it a quick money grab?
Kylie Fouts, a sophomore at MU uses the Rare beauty liquid blush daily. Fouts usually wears the shade "Joy" which is a peach color containing a radiant finish. She has also been wearing makeup since middle school and has tried countless blush products. "The liquid blush is definitely worth your money," Fouts said. "It stays all day and it is so pigmented that I only need one dot on each cheek."
The Rare Beauty Soft Pinch Liquid Blush was just named an Allure Best of Beauty 2022 winner. So, is this award-winning blush a win for your bank account? Considering the soft pinch liquid blush is long-lasting and a little goes a long way, this blush is worth the purchase. You can click here to shop the Rare Beauty blush products.
3. Dior Lip Glow Oil
If you haven't seen the Dior lip glow oil on your favorite influencer, I'm shocked. The infamous Dior Lip Oil blew up over the summer. It's currently listed on the Sephora Best Sellers webpage. This product retails for $38 and has eight different shades for you to pick from. Dior claims for it to be hydrating and have a "high shine" finish.
"I am a huge Dior fan, I'm obsessed but this is not really it for me," YouTuber Stephanie Ledda said.
In my opinion, this one is a skip. The Dior lip oil is expensive and you can get the same look with any other glossy, oil-based lip product. Instead, I would recommend Colourpop lux lip oil in the shade "local time" or the Fruit Fetish Lip Oil by Milani.
4. Dior Backstage rosy gold blush
Although the Dior lip oil may not be the most perfect choice, The Dior Backstage Rosy Glow Blush is a great addition to your makeup collection. This blush is listed as a limited edition product, so you don't want to miss out. Named a bestseller and retailing at $39, it comes in two shades, 001 Pink and 004 Coral. The Coral shade is especially perfect for fall! You can purchase the Dior Backstage Rosy Glow Blush here.
5. Essence Lash Princess Sculpted Volume Mascara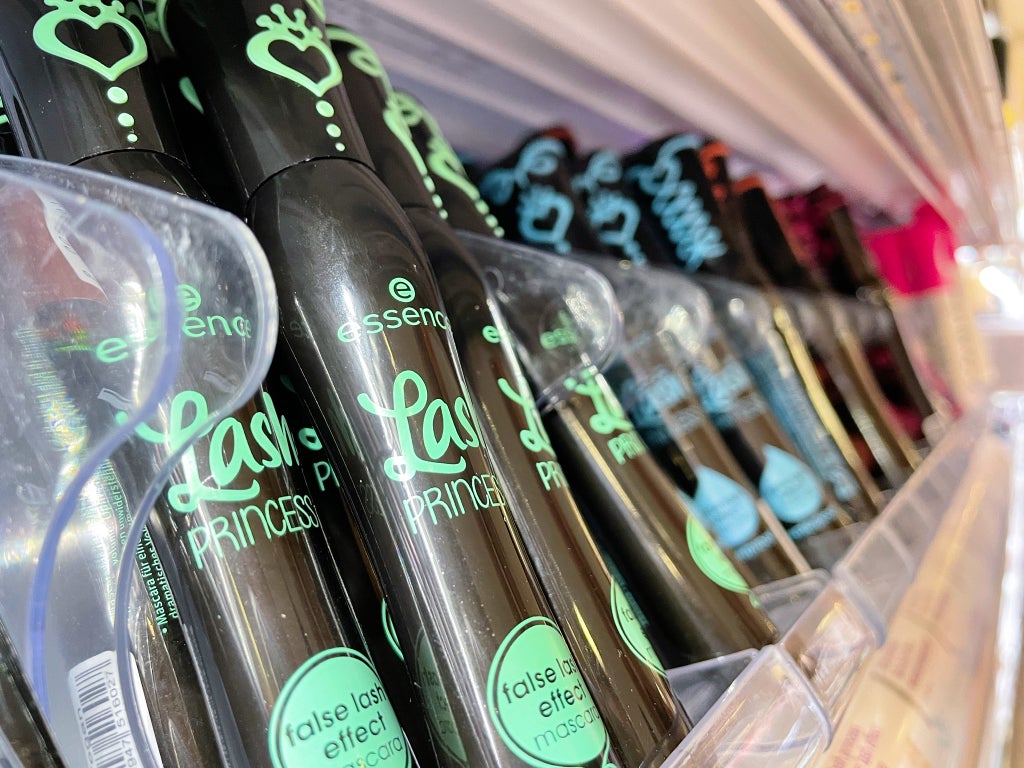 Essence Lash Princess Sculpted Volume Mascara has been the talk of TikTok lately. Many claims that it is one of the best mascaras out there. The Ulta website states the essence lash will "sculpt your lashes to perfection." This product retails for $4.99 and has several benefits. It comes in a "rich black shade" and "includes [a] specially-shaped sculpting brush applicator."
Although this product may be more affordable, is it worth adding it to your already growing mascara collection? Even though you may already have a favorite mascara, I do believe you should give this mascara a try based on it's low price and raving reviews!
"You can automatically tell that the formula is lash princess…they deserve the hype," TikToker Mikayla Nogueria said. Mikayla is known for giving honest reviews of beauty products, but it is important to mention that she is a lash princess partner. Either way, this mascara is only about $5 and I would say it is worth your money. You can find Essence Lash Princess here or at your local Ulta Beauty. Hurry before it's gone!
5. Tower 28 Beauty ShineOn Jelly Non-Sticky Gloss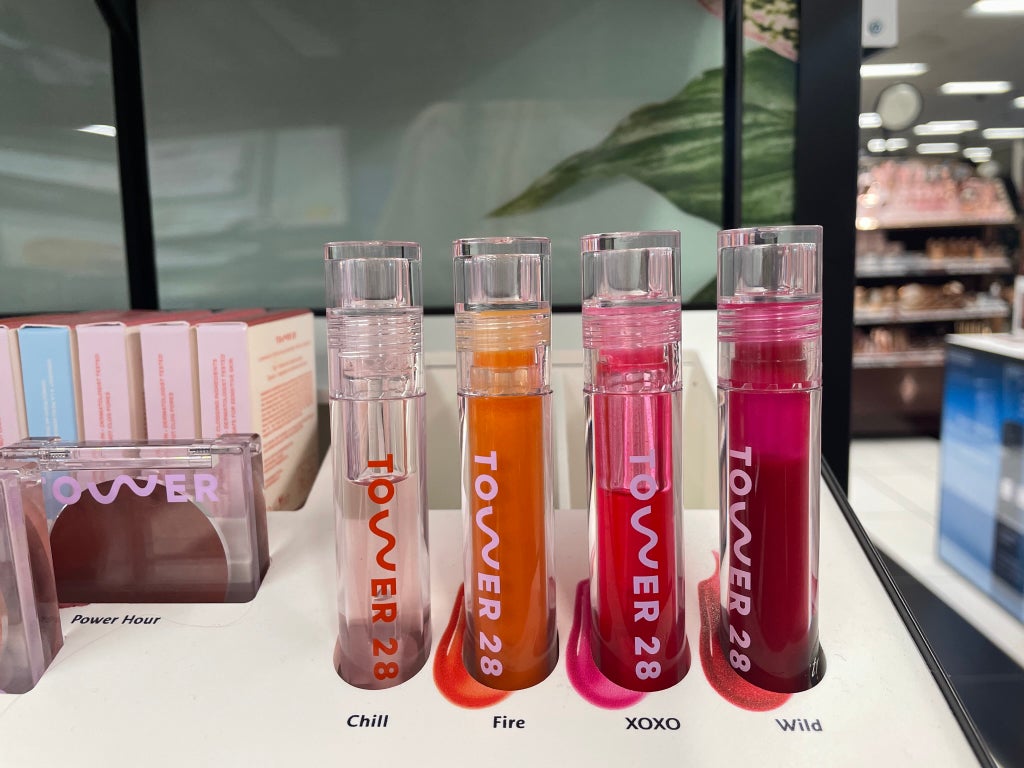 The Tower 28 jelly glosses have been all over social media this summer. This gloss is vegan and gluten-free and also offers a hydrating and high-shine finish. This product seems like a wonderful option for those who have specific needs. The Tower 28 Beauty ShineOn Jelly Non-Sticky glosses retail for $15. There are 11 different "high shine" finishing shades, as well as one shimmer finish.
"It's so pigmented but like sheer at the same time… it's so glossy…I'm actually so shocked," said TikToker Hannah Cho.
For $15, you should definitely try these out! You can find these glosses here or at your local Sephora.
Now that you know what's worth the hype and what to pass up, I hope you give some of these popular products a try! I believe there's something here for everyone. Let us know your thoughts on these products or if you try any of the suggestions I linked through any of the Her Campus Mizzou social media accounts. Happy shopping!
The Her Campus National Editors write about products we love and think you'll love too. Her Campus has affiliate partnerships, so we get a share of the revenue from your purchase. All products are in stock and all prices are accurate as of publication.