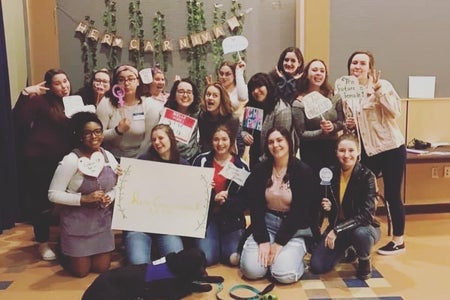 Honestly, I've been trying to decide how to write this for a while now, and admittedly putting it off because it symbolizes the end of the best thing to happen to me in my college career. 
If you've read anything of mine in the past, I'm sure you've come across my views on feminism over the years, and I won't go on that tangent again, but everything I know about feminism I learned from Her Campus Millersville. 
I still remember the fall of my sophomore year when my friend Shayna and I were visiting clubs' tables during Org Breakout. Shayna saw the Her Campus table and said she was a fan of Her Campus and asked me to come with her. Just by the name, admittedly, I had assumed it was some type of hostile feminist group, and I mentally checked out. Luckily I looked back up at the poster board and saw, "Full-time writer positions." I had always liked writing, so I decided to pay attention. The current President Jordan explained that it was a college girls' magazine and you could write about really anything you wanted. I was intrigued. 
Shayna and I attended our first meeting that week. From the second we walked in the door, we felt welcomed and embraced. All of the girls in HC were so kind, intelligent, and so funny. Shayna and I both decided to be full-time writers, and instantly got involved with bonding events. 
Writing for Her Campus was so freeing, I had always loved to write but unfortunately, my creativity was often confined to rubric guidelines for classes. I finally had a place to speak on whatever I wanted and to be published for a national magazine was such an exciting feeling. 
More than the writing was the people, I met some of my best friends in Her Campus. All my life, my view of feminism was skewed by women who led me to believe that it was only here for the women who wanted to be doctors, lawyers, and dominate the business world. I used to say my desire to be a mom one day sheepishly, afraid people would think I was, "wasting my potential." It wasn't until I met my friends at HC that I realized I had been grossly mistaken. From day one at Her Campus, I had friends who not only talked about the importance of valuing all people, but I felt it. With every single hope, concern, question, rant, my new friends not only let me know my feelings were validated, but motivated me and cheered me on to hunt whatever it was in my life I was pursuing. I had never had a girl gang so large that believed in me and supported both my ambitions to get a killer job and be the best mom and wife. 
I honestly believe HC is the biggest factor in my desire to be inclusive and encouraging, not only to women, but everyone. Because of these amazing and strong women, I know how far empowerment can go. They are all so strong, kind, intelligent, hardworking, and welcoming. Though I'm upset my time as Editor face-to-face was cut short, I value and treasure all the times I've been able to *hopefully* make my writers feel the same way I did when I walked into my first meeting as an awkward sophomore trying to find her place. To all my writers, because of you, I have my place; and it is beside you cheering you on and knowing you are doing the same for me.
Hannah and Lola,
I can't imagine anyone better to be my predecessor and partner. Lola, you certainly left me some big shoes to fill, and I hope I made you proud. Hannah, you make my job entirely too easy. You are so easy to work with and are so receptive, thank you. You both are such beams of light and energy, and I value so much talking to you about anything. You guys always make sure I feel validated and valued, and I respect that so much. You will be amazing teachers, I have no qualms for the next generation if they have teachers as caring and dedicated as you.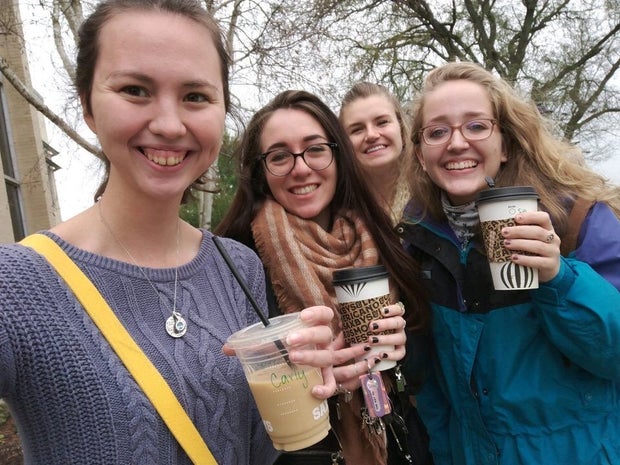 Carlee Nilphai
Erika, 
My PR prototype. You are probably the hardest worker I know, I cannot even imagine doing what you do in a day. I am unbelievably proud of you. I love how you approach things, you always make me laugh but I still know all the while you're listening and working to make it all fall in place. Never stop being you my love.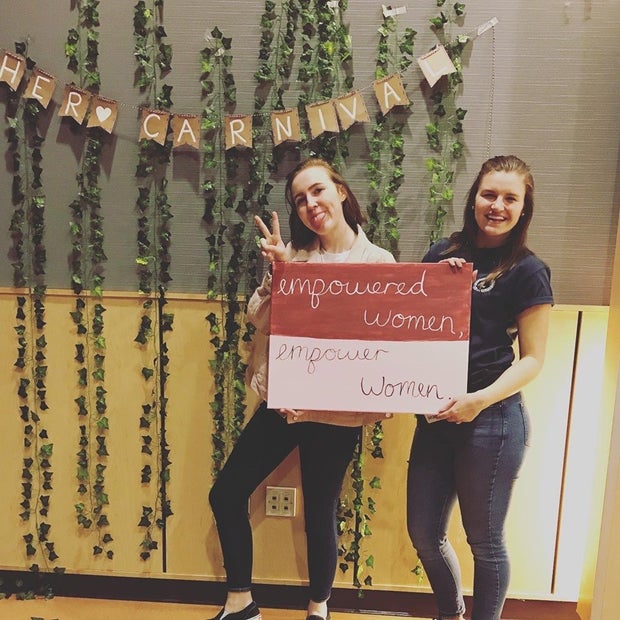 Erika Stewart
Lexie, 
Yet another busy bee, you make me tired just to hear about all you're doing, but just like our other teachers, I am excited to see the generation that benefits from your teachings of emotional intelligence and kindness. Good luck in Virginia! I know you'll kill it!
Jenna and Alanna,
The dynamic duo. You girls always make me smile. Jenna, I am unbelievably proud of you for your work in the engineering field. I admire your humility as you tackle difficult problems with poise and grace. You will be an amazing president. Alanna, I worry sometimes you sell yourself short. You are funny, kind, intelligent and thoughtful and I am so excited for you to thrive at DCP. My greatest wish for both of you ladies is to see yourselves as I do: strong and a beacon of joy for so many. I am blessed for you.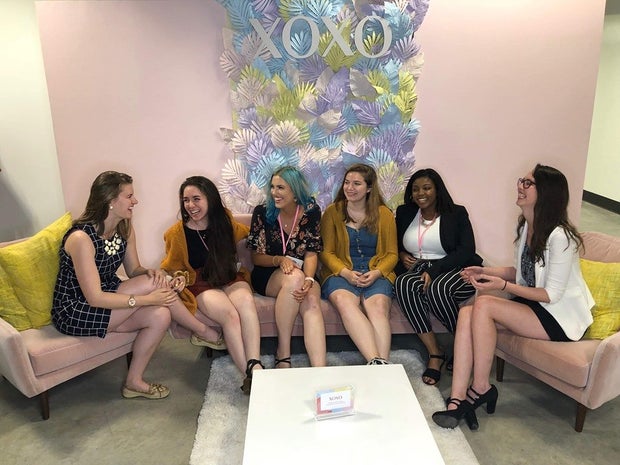 Alyssa Dicker
Cecilia,
The extra article QUEEN. I admire your drive. You also wrote the only articles that have made me cry real tears. You are so deep, intelligent, and overall a delight to know and talk to. You will be an amazing bonding chair because you value people, never lose that spirit. 
Alex, 
I am so excited for you to take my role! Your love for HC was so evident from the very beginning, and that passion and drive makes me confident you will be amazing. Thank you also for your hard work and for getting your articles in so early! 
Maeve, 
As I hope I've made clear, I absolutely love reading your articles and our chats about books. You are positively wise beyond your years, and I feel like I've learned so much from you. I love your views on feminism and how you challenge me to think about equality issues in a way I haven't before. Keep inspiring others with your sage words. 
Valentina, 
Our entrepreneur and fashionista; I loved getting to pick your brain for interviews. What I love about you is that you are so authentically you all the time. You don't shy away from the spotlight and are not afraid to speak your voice. Never lose that, and I am so excited for you to be the philanthropy chair! 
Sharon, 
Your enthusiasm for HC was so evident from day one. I love that you are such a dreamer. I wish we had more time in HC together, but at least I got to know you and now I have a good seat to all the amazing things you accomplish. Your life is your passion project, and I am so excited to see what you do with it. 
Rachel,
Your kindness is absolutely radiant. It is impossible for people to not notice your generosity and warmth right away. I love how you advocate for others and taking care of yourself. The love of Christ shines so evidently through you, it inspires me to be better. I am glad we met and know you will be an amazing social media chair!
Kasidy,
I love how you are not afraid to speak out on difficult topics. You have amazing drive and are very kind, and I know that will take you so far. I've loved chatting with you and hope that you continue to be there for people. You are an amazing social media chair!
Katie and Riley,
I've enjoyed getting to know you through your articles. You both write very clearly and are so approachable, and I value how you make the reader feel comfortable like they are talking to an old friend. Keep doing an amazing job! 
Brianna,
Your articles are so fun to read. I love your range from music to mental health advocacy. With everything you write, you make the reader feel understood. I encourage you to keep writing and maybe even run for board positions! You're so sweet and I loved reading what you write. 
Devon and Hannah O.,
Yet another dynamic duo! You guys are the sweetest friends. Hannah, I love how much I've been able to learn about new topics from your articles! I loved getting to interview you in the past and am confident you'll be an amazing graphic designer. Devon, you are such a funny girl but still so sweet. Thank you so much for always reassuring me in this role and making me feel like I was doing a good job. You are a delight to know and you always keep me smiling. Blessings to both of you in the rest of your academic career and beyond.
Sam, 
You are such a welcoming person. From your inclusive writing to the way you smile, you make people instantly feel comfortable. I've loved all your articles, and I love your variety of topics. Keep creating an inclusive world! 
Laura and Taylor, 
I'm glad you both decided to join! Laura, I've enjoyed chatting with you and play teacher with your PR work. You are so funny and easy to talk to! Taylor, your writing is so beautiful, and thank you for not being afraid to jump right in and write about important topics.
Sydney,
I love that you always speak your mind. I can tell your passions drive you to work very diligently and can sometimes can lead you to stress out. Try to relax and be confident in each thing you create; you have a very creative mind and I can't wait to see where you end up. Thank you for always communicating with me and asking me how I am doing! 
Becca and Hannah M.,
Though I wish we had more time together, I'm grateful I could meet you. I've loved reading both of your articles, your tones are very easy and conversational and I love how you always entice the reader in. Keep being amazing! 
Kaylee and Emily,
What I love about your articles is they are so honest. You both really connect with the reader at such a deep level and make them feel validated and understood from such an emotional place. Yet at the same time, I don't feel like I'm reading someone's diary. This is a very difficult balance, and you both do it splendidly. Best wishes post-grad and congratulations! 
Cassidy and Kate,
Our time has been short, but I'm glad you joined! I love how you both advocate for personal wellness in your articles and trying to not judge yourself for where you are now. Best wishes! 
Alum:
Shayna,
This all started with you. Thank you so much for making me follow you to the HC table and taking me to the meeting. I miss you very much, but I am glad to see you pursuing your dreams! I'm blessed to have a friend who really helped me feel at home in a new place.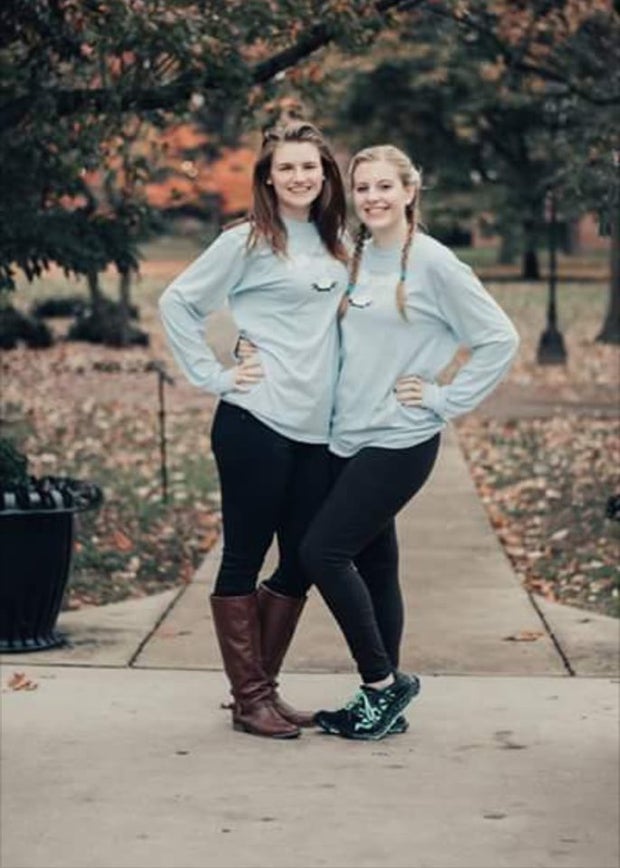 Alyssa Dicker
Jordan, 
Thank you for making me feel so welcomed and laughing at my terrible jokes. The atmosphere you created kept me coming back. I am so happy to see you thriving and hopefully, ​ I can see you soon!​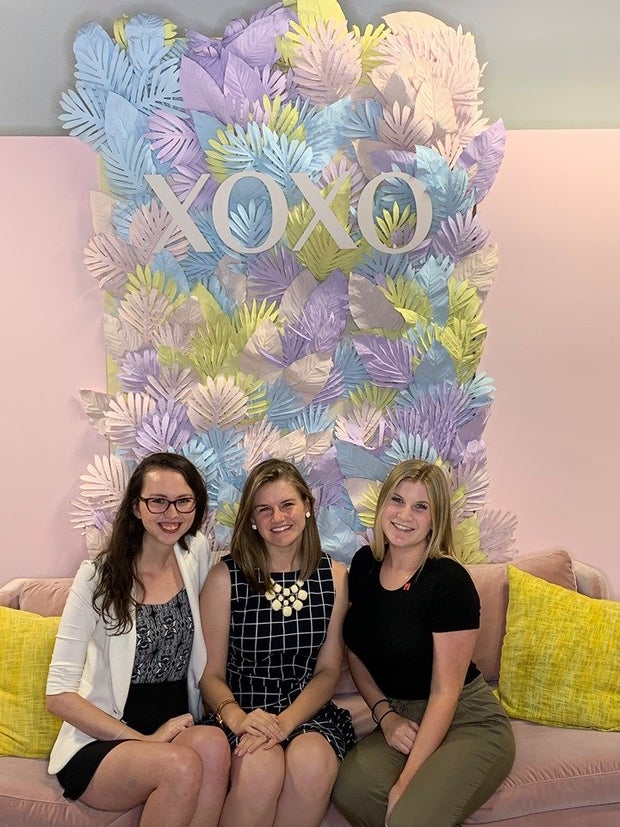 Alyssa Dicker
Carlee,
My absolute girl. Honestly, I don't think I would have run for Editor in Chief if you had not pushed me to. You get me to a whole new level, and you know I love you so much. Hopefully soon the pandemic is under control and we can go to NYC and pretend we live there. You are so strong, your empowerment and support encourages me to be a better woman. Thank you.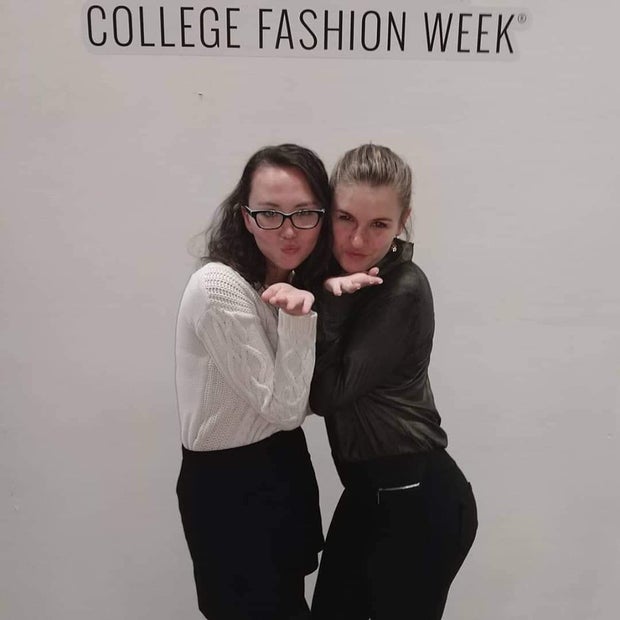 Carlee Nilphai
All of you and these memories I will cherish forever. Thank you for giving me a home when a lot of times at college I felt alone. You all inspire me so much, and it has been my privilege and honor to be your editor. 
One last time,
HCXO, Lyss