I was unsure of what to write about, but I wanted to do a list of some kind. Then, I got to thinking about how I turn 22 on Nov. 17th…time has truly flown by. I'm not meaning to say 22 is old but sometimes I feel like life is going too fast for my memories to catch up to. Life goes by so quickly and there are so many things I want to do – so, let's make a list about it!
I feel like before I know it, I will be 25 and then I will wake up one day and be 30. So why not do a 30 before 30 list?! Also, I felt like 25 before 25 sounded very odd so I went a little higher.
Without further ado, here is 30 things I hope to accomplish/do/experience before I turn 30 years old. Some will be 'easy' and others will be harder for sure but I have 8 years to do 30 things and I am up for the challenge.
**Note: Some of these are in an order just because of where I am currently in my life, however after #6 there is no order, only things I hope to do! Also, not all of these will have an explanation, just the most pressing ones! **
1. Graduate College
This is relatively easy to accomplish since I am already a senior and graduating next year as a super senior. I have always dreamed of going to college and succeeding in a major that I love. Elementary teaching here I come!! This has also had as many challenges as it could have possibly had already, so I am not worried about this at all. I cannot wait to get my degree and start my career; I also plan on going back to school to get master's degree(s) so school and accomplishing that sort of thing is a big motivator for me!
2. Get a Job
This also comes hand-in-hand with graduating but is less guaranteed. I hope to find a school district with great values that is close by, and that I can thrive at. I am excited to be able to get into teaching and really start making a difference to my future students. I am not sure exactly which grade level I want to teach but I know that I am in the 1st-3rd grade range! I hope that I will be able to live up to my own expectations but also make meaningful relationships & learning for the students.
3. Get Engaged
I mean… this is pretty self-explanatory. I want Andrew and I to get engaged sometime in the near future after college. Love is great, my friends, but sometimes is a slow, slow being for those of us who are exceedingly impatient planners. #Guilty
4. Get Married
This is what naturally comes after getting engaged. I have always dreamed of having a gorgeous, big, rustic chic wedding. I am mostly just excited for this one to finally come into focus and not be a dream anymore. I think I would make a very quality wife ;)
5. Buy a House
Buying a house is a huge step in anyone's life. Andrew and I have been renting our apartment for almost 2 years now. However, after college and we are settled into careers it will be time to get something new. I am excited at the idea of owning my own house, as that is a major accomplishment and a very solid way of planting roots somewhere. I have moved about 10 times in my life so I would really love to find somewhere that is home and we don't have to leave often.
6. Get a Puppy
THIS IS A MUST! I love dogs. I have always loved dogs and I always will. I want a puppy so badly. If I could, I would go out right this second and get one…or five. However, the rational side of me knows I cannot get a dog until I have a stable financial situation and a larger place for the dog to live and run around. I have talked about getting a dachshund (wiener dog) because they are so small and adorable. But what I really want is Labrador, chocolate, or gold to be exact, thinking of naming him Maxwell. Yep – I really want a dog.
7. Get My Master's Degree
This is something I always thought of as I "have to" do it as a teacher. I "need to" get a master's degree to ever get a raise in pay. However, I have had a change of perspective on this because I am now excited to pursue a master's degree. I truly have serious doubts about whether or not I am smart enough to get a master's degree…but I am up for the challenge. Not only the challenge of the course work, but the challenges of myself and own thoughts. I want to make sure I get more education in the curriculum, leadership, and administration side of education because I might want to be a principle one day.
8. Learn Sign Language
This will be an extremely useful skill in life and in my future classroom!
9. Take a Road Trip to a New State
I love driving in the car. The scenery, the music, the long talks, the bad rest stop food…yes please!
10. Get a New Tattoo
I currently have three tattoos, however, I think I am going to get one in the near future for my boyfriend's dad who passed away recently and something for my kids in the future.
11. Travel Somewhere By Myself
I think there is something highly powerful and refreshing about traveling alone and exploring something on your own terms.
12. Find a New Genre of books to Read
13. Buy a Camper
I love camping and I cannot wait to have my own camper to spend little getaways with my family. That sounds so nice and peaceful and fun to get to do.
14. See Another Dan & Shay Concert!!!
15. Donate to a Charity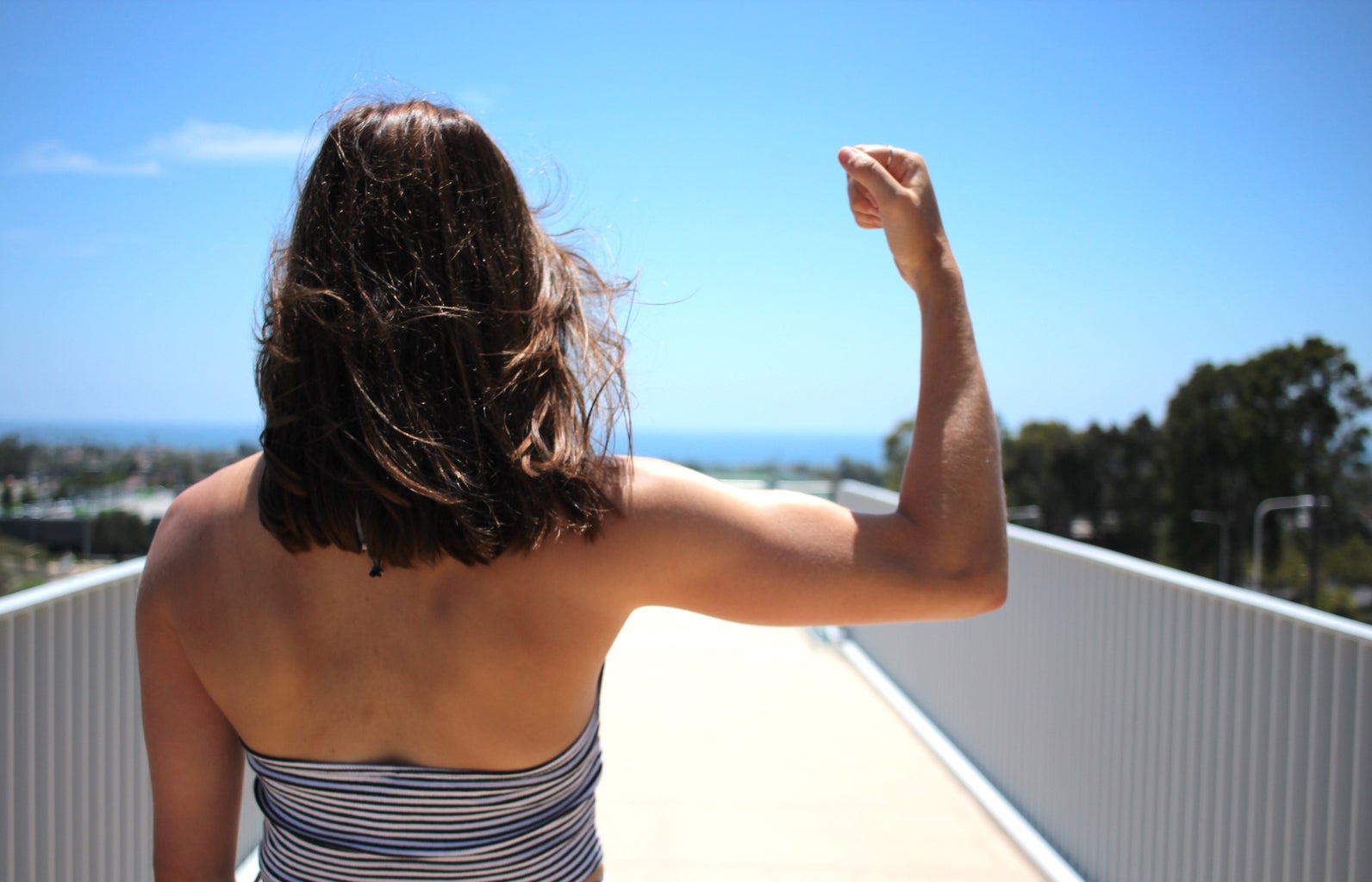 16. Conquer A Fear
17. Buy a Beautiful Piece of Art
18. Get My 2nd Master's Degree
I believe you should always strive for more knowledge, learning, and understanding.
19. Travel to a Foreign Country
20. Explore My Family History
21. Make a Clear Budget…and Stick to It
22. Break a Bad Habit
I MUST stop throwing my clothing on the floor 5 inches from the wash basket…it's a serious issue.
23. Binge Watch a Series, something I Would Never Have Picked normally
24. Invest In Stock
25. Find a New Hobby/Passion to Explore
26. Have a Baby…or two
This is just everything to me. I hope to have at least one kid before I am 30; two may be a stretch but you never know. I cannot wait to be a mom…well, I can wait until I am ready, but I am very excited for what that will bring. I have always wanted to be a parent above all else and the thought of that being within reach is so overwhelming to me.
27. Go on an Unplugged Vacation
28. Host a Huge Dinner Party
Sounds stressful, expensive, and tedious but in a fun way…right?
29. Be Happy – Like Really Obnoxiously Happy
When everything is said and done I just want to have enjoyed every second of my life. I hope I leave a legacy of love and kindness behind. I hope I am unapologetically myself at all times. I hope I am just so freaking happy and live my life to it's fullest potential. There will always be challenges or obstacles or bad days but the good has to outweigh the bad…the happiness has to triumph over the negativity.
30. Start a New Bucket List!
…after throwing an insane 30th birthday party, of course.
I hope you enjoyed reading my 30 before 30 list, because I had a ton of fun making it. Try to make your own sometime; it's fun to have dreams and goals to do things. Not only was this enjoyable, it was also refreshing and motivating for me. I love planning for the future and this allowed me to think about what I really want for myself as well. Thanks for tuning in!
Until next time…
HCXO,
Maddie Rose