Meet Cecilia! She is a second year junior here at Millersville, majoring in Secondary Education focusing on Social Studies. I found out that Cecilia and I were both transfer students to Millersville, she came from Roanoke College. She was just elected Bonding Chair of the Her Campus Millersville chapter, and she's super excited to create a welcoming, empowering space!
Cecilia's birthday is April 20th, making her zodiac sign a Taurus. When asked what color her aura would be, she was decisive on green: "No specific shade, just green!" Cecilia attended Hershey High School, and she has a passion for education. Her favorite meme is any Kermit meme, which her and Jenna bond over. Her Kermit phone case says it all!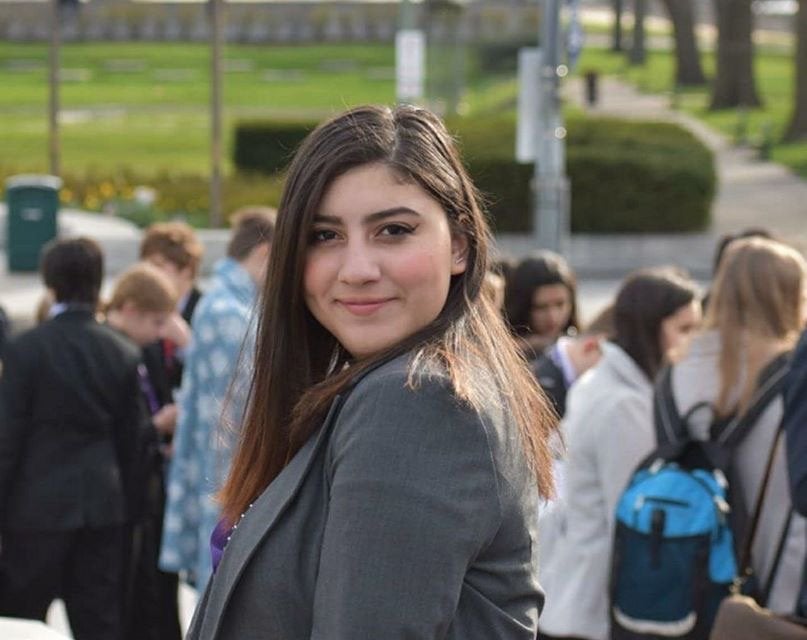 When asked what she would do on a day off, Cecilia said she would go on a trip. She's been to many concerts, including Big Time Rush (peak BTR era when she was 14), Imagine Dragons, Halsey, and Beyonce. She does her own nails, and they look amazing! If Cecilia had to be a bug, she was very sure she would not want to be butterfuly. She decided on being a carpenter bee, because of her appreciation for them in her background. Her reasoning for being a bee was that they just bumble around and dig holes in wood, a simple life! 
Cecilia is super genuine and laid back. I enjoyed getting to know her on a personal level!
You can find Cecilia's articles here.
HCXO, Hannah