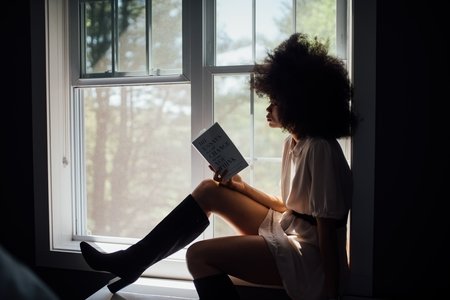 Literary Classics to Read in Your Free Time
Because I have a ton of free time being stuck in the house (as many people are), I have taken to reading more books on my bookshelf, which consists of a lot of literary classics. I'm a huge literature nerd, and these books are right up my alley. I hope you pick a few to read!
1.

"A Clockwork Orange" by Anthony Burgess

This book is sort of crazy and not exactly for the faint of heart. The main character, Alex, spends his life with his friends going on a rampage, wreaking havoc wherever they go. It's a dystopia thriller that I love!

2.

"The Picture of Dorian Gray" by Oscar Wilde

This one is one of my favorites! It's a story about selling all you have in exchange for the ultimate prize: eternal life. I cry every time.

3.

"The Odyssey" by Homer

Okay, I'll admit- this one is loooong. It's a very old tale of survival and battle within the reaches of the life and the divine. Again, this is a long one, so you'll need lotsa time for this one. Definitely worth it!

4.

"A Song of Fire and Ice Series" by George R. R. Martin

Any "Game of Thrones" fans will dig this one-the series of novels that started it all. I've read the first two books in this series, and I can definitely say that they're worth the read!

"Emma" is another book that I have read and love. Any Jane Austen book, really, is one that I love.
I hope that some of these books can be an inspiration to you to read! I love these books, and I hope you do too.
HCXO, Alexandra <3