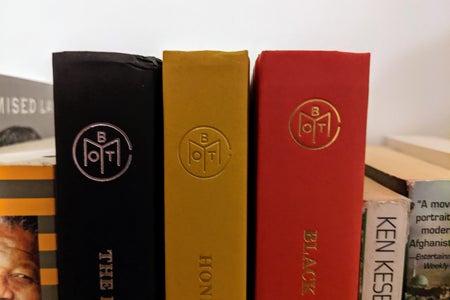 Original photo by Riley Boike
Every Reader Needs a Book of the Month Subscription
Since you clicked on this article, I'm assuming you're a reader, or you want to become one. Either way, I suggest you keep reading. If you're anything like me, you have a problem buying books. Every time I go to a bookstore, I want to buy everything. The problem is that books - especially new releases - are expensive. As a college student, I can't afford to buy every new release, which typically cost somewhere between $20 and $30. There's always the library, but you typically have to wait weeks for a new release, and you typically can't renew new releases because there are people waiting for them. I offer a solution: the Book of the Month.
With a Book of the Month subscription, you can pick one of five books to receive in the mail. Each of the five books is a hardcover, new release (sometimes they even have early releases!) You can also add-on extra books to your box from a wide selection of new and old releases - like the monthly book selections, these are all hardcovers. You can also choose to add another of the month's books as an add-on. While hardcover new releases are typically about $30, you get your monthly book for only $14.99, and each add-on costs $9.99. Luckily, Book of the Month also allows you to give 3, 6, or 12 month subscriptions as gifts, so I was able to get my subscription as a Christmas/birthday gift. The best part is that if you don't have the extra money that month or don't like any of that month's choices, you can skip that month's box. It's easy to skip a month, so you are only required to pay for the months you want.
 I had gotten ads for the Book of the Month for a few years, but I finally gave in and bought my first book in September. I loved it, and since receiving my first box, I've become a Book of the Month addict. At the start of each month, I rush to the app to see that month's book options. I also started to look into the company's history. It turns out the Book of the Month was founded in 1926, and past choices include "The Catcher in the Rye"!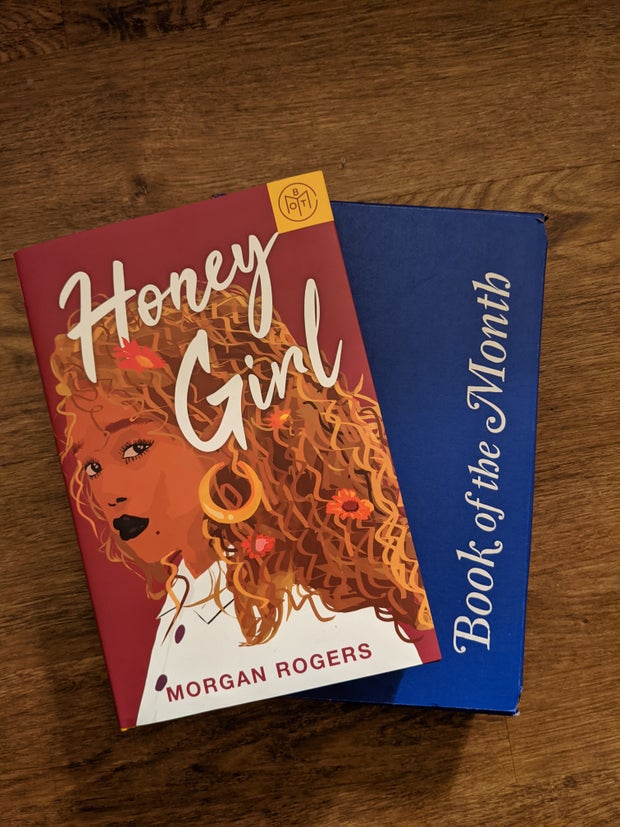 Original photo by Riley Boike
Your first book does not need to be one of that month's choices - it can be any book from their selection! If you want a suggestion of what your first book should be, I suggest "Honey Girl" by Morgan Rogers. That was my February book selection, and it was one of the best books I have read in a long time. I am not typically a fan of romance books, but Rogers' poetic tale of finding romance on the way to finding yourself made me want to fall in love. It features intelligent women, discussions of mental health, and an LGBT+ romance. If I have successfully convinced you to subscribe to the book of the month, I'd appreciate it if you use my referral link and click HERE to get your first box for only $9.99.
HCXO, Riley