7 Makeup Products That Saved My Life
I wouldn't call myself a makeup expert, but I've been messing around with makeup since I was in middle school so I've been through a long journey with makeup. I've been trying to perfect my makeup routine and give myself a look that I can be proud of. These 7 products honestly saved my life:
1. Makeup Revolution Conceal & Define Full Coverage Foundation
This was recommended to me when I was looking around for a new foundation and I'm always iffy on foundations that are full coverage because they can be a little bit cakey. This one is amazing. It has an applicator wand like concealers have so it's great to add as much or as little as you want. I can cover my whole face without having to dip back into the bottle. It's also pretty cheap for how much product you get and how AMAZING it works, it's sold at Ulta for $12. It has a decent shade range! HIGHLY recommend if you're in the market for a new foundation.
2. Tarte Amazonian Clay 12 hour blush
This is one of the products I'll splurge on because I love it. I'm not a big fan of blush, but this line of blush is amazing, it's not too pigmented where it makes me look like I'm running a fever, but it's just enough that it gives me some color back. My favorite shade is Paaarty, which I'm pretty sure they don't make anymore so I'm devastated. My second favorite shade is "unstoppable," which I use when I want a deeper blush color.
3.  Colourpop Super Shock Cheek Highlighter
I use this highlighter in the shade "Smoke n Whistles." It's like a champagne-rose-y color that makes me shine brighter than the sun and I'm here for it. I use it every day that I want to look a little bit more alive and bright. I highly recommend this for anyone who wants a natural highlight, it's $8 at Ulta which is a steal because it takes very little product to make your cheeks gleam!
4. Benefit Ka-Brow
Another product I splurge on because it's my ride-or-die brow product. It comes with its own little brush and it's a nice formula that goes on my brows beautifully. It takes my scrawny brows to Instagram worthy.
5. Benefit Bad Gal Bang! Mascara
I'd pay a million dollars for this mascara, it's that good. This makes my light and thin eyelashes look like I put on a pair of false lashes. I love it so much that any time I see a Benefit kit with it in it, I get it (since it is a little pricey & kits/bundles usually have more bang for your buck).
6. Benefit Hoola Bronzer
Okay I know I said I don't get a lot of expensive makeup but the last two have been expensive and this one is too BUT I get the mini size and those usually last me a long time and are cheaper (that's how I'm justifying this).  I use this bronze once in a while, It's more something I grab if I want to look extra that day.
7. L'oreal Voluminous Liner Noir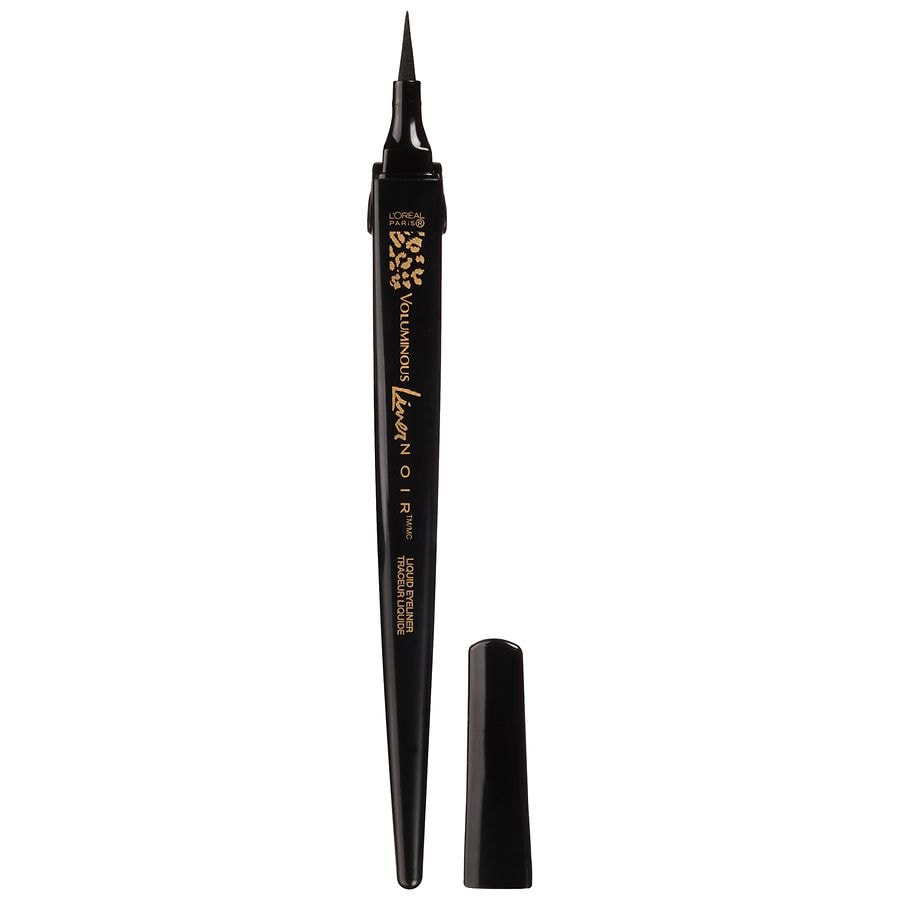 At first, I did not like this eyeliner, but the more I used it, I loved it. I like the design of it and the tip is perfect for making wings of any size, it also has great pigment and stays on all day.