10 Unique Gifts to Give This Holiday Season
The holiday season is upon which means its most wonderful time of the year...for making lists of who to shop for. It can start getting difficult thinking what to give to those closest to you but fear not, here are the top 10 things we recommend to get the "wow" out of your loved ones.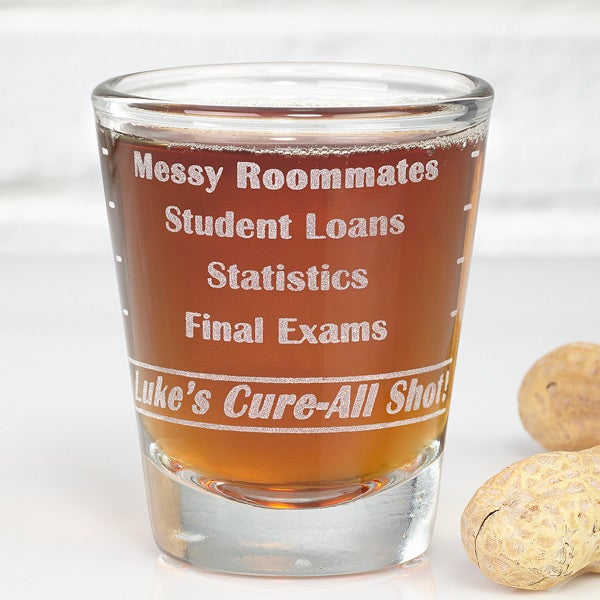 Personalized shot glass so they know what to pour for all of life's major encounters. 
Knock Knock journals are a unique fill-in-the-blank journal with prompts about how much you love the person you're giving it to. It's a great way to get into your feels!
Literary candles based off their favorite books so their room can smell like the magical worlds they escape to.
A mermaid tail so she can be comfy as daydreams or lounges about the apartment.
This device automatically cleans your brushes so your bestie doesn't have to go through the work herself.
6. For the Snapchat Filter Obsessed (You Know Who They Are): "Dog Filter iPhone Case", $28
hat friend that Snapchats her entire day and somehow the filters make her look even more beautiful than she already is.
For that friend that always has too much on her plate, this is a calendar that can say what she's going to f*$% today.
Perfect for boyfriends or brothers who are always traveling and having a good time.
This new product is all the rave on beauty blogs and guru sites. Give it to the friend who needs to make time for herself to relax.
The mom of the group that's always cooking for everyone deserves only the best of the best utensils and cookware to get the job done!
Getting shopping, elves! And remember to grab for those Black Friday/Cyber Monday specials!