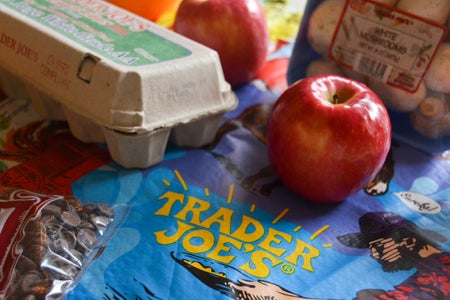 How to Set Yourself Up for a Successful Week
After a long weekend of catching up with friends and family, it's always hard to regain motivation to open your backpack up and start a new week. Sundays are hard. You have the choice to either wake-up and be productive or slump in bed all day and watch NetFlix. With that being said, we've created a list of must-dos on a Sunday to get your feet back under you! 
Go to the gym:
If you're a Miami Student and aren't currently taking advantage of our amazing Rec Center, it's time to find some room in your hectic schedule for some gym time. The Rec not only has a great fitness center full of different cardio and strength machines, it also offers amazing classes throughout the week! (Check out our next article to see which classes we think are best)
Homework:
Believe us, we hate doing homework just as much as anyone else, but nothing makes us happier than cranking out as much work on a Sunday and having more time to relax after classes during the week. We recommend finding a little coffee shop to camp out in and crank out your work. True West is our personal fav, located in Hamilton, but if you're not up for the drive, Kofenya is always a great option!
Trader Joes/grocery store:
Trader Joes. What more needs to be said. Driving an hour to our nearest Trader Joes seems like a haul, but boy oh boy it's worth it. There is no feeling like waking up on a Monday morning and opening up your fridge to all your shelves filled to the brim. Trader Joes has an uncountable amount of options that are perfect for college students. From turkey burgers to guilt-free mac and cheese, you will never be disappointed when you look in your fridge. 
Laundry:
Yeah, laundry isn't the most fun chore, but let's be honest, who doesn't love clean clothes?? Starting the week off fresh with all of our favorite outfits nice and clean helps us feel so much more motivated to get up and go to class. 
Healthy, hearty dinner:
Food is what fuels our bodies so starting off the week with a meal full of nutrients totally rejuvenates our bodies and prepares them to take on whatever the following week brings! We can't wait to write an article about some of our favorite, healthy, college-friendly meals!
Early bedtime:
Sleep - the thing we need most but get the least amount of. Sundays are great days to set an early bedtime for ourselves and catch up on all the sleep we've missed throughout the week and weekend. Monday morning classes are hard, so we might as well set ourselves up to be awake and ready for them! 
Walk on a sunny day:
Spring is getting closer and closer and with that, we're seeing a lot more sun and feeling a lot more warmth! A nice walk around town in the sun gives us that Vitamin D that makes us feel so refreshed! Take advantage of our beautiful little town while you still can and enjoy a nice stroll with the gals :)