'Spinning Out' Cancelled After One Season
One of Netflix's newest shows 'Spinning Out' was recently cancelled after only one season, a month after its initial release. When I read this news, I must admit that I was very disappointed.
Spinning Out stars a plethora of well-known actors such as Kaya Scodelario, January Jones. and Willow Shields. It follows Kat, a competitive figure skater, and her experience following a traumatic head injury from falling during a competition. Kat struggles to get back on the ice, conflicted by her fear of skating but simultaneous love for the sport. The show explores themes surrounding mental health, such as self-injury and bipolar disorder. It also delivers the classic YA drama that we all know and love.
The actors trained for months preceding the filming of the series, learning the basics of figure skating. The show even recruited well-known figure skaters, such as Johnny Weir, Trennt Michaud and Evelyn Walsh. The programs were well thought-out, and very complex to film. Yet, each episode always featured scenes with beautiful skating, something I personally enjoyed a lot. Watching this show peaked my interest in figure skating. After finishing it, I spent hours watching YouTube videos of skating competitions, mesmerized by its beauty.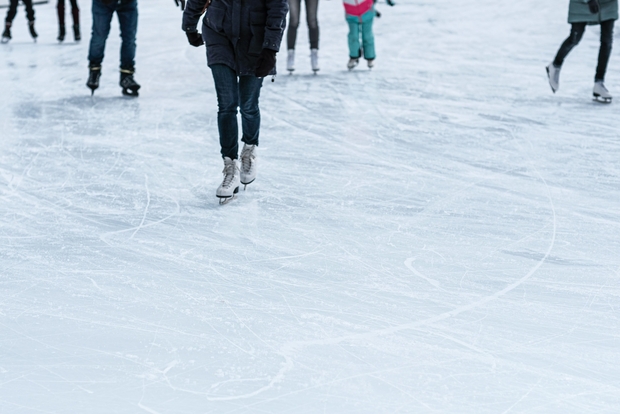 This show checked a lot of boxes for me. It talked about bipolar, something I had never personally seen really spoken about on television. It spoke of more relatable problems too, like facing one's fears and handling overwhelming stress. It had the sparkly costumes, and showcased the beauty (and ugliness) of figure skating.
It is truly disappointing that this show has been cancelled, as its concept was fresh and original. Fans are trying to sway Netflix to change its mind, having made a petition for the show's renewal. (If you are interested in signing it, here is the link: https://www.change.org/p/netflix-fans-demand-a-renewal-of-netflix-s-spinning-out-for-a-second-season)
Even if the show remains cancelled, while it is disappointing, I am glad that this story was told. In a world, where sometimes it feels like every idea has been explored, it is refreshing to see something new and insightful.