Local families are making the most of their Thanksgiving holidays while staying safe this year. A few creative changes and a little rearranging help to keep gratitude in focus.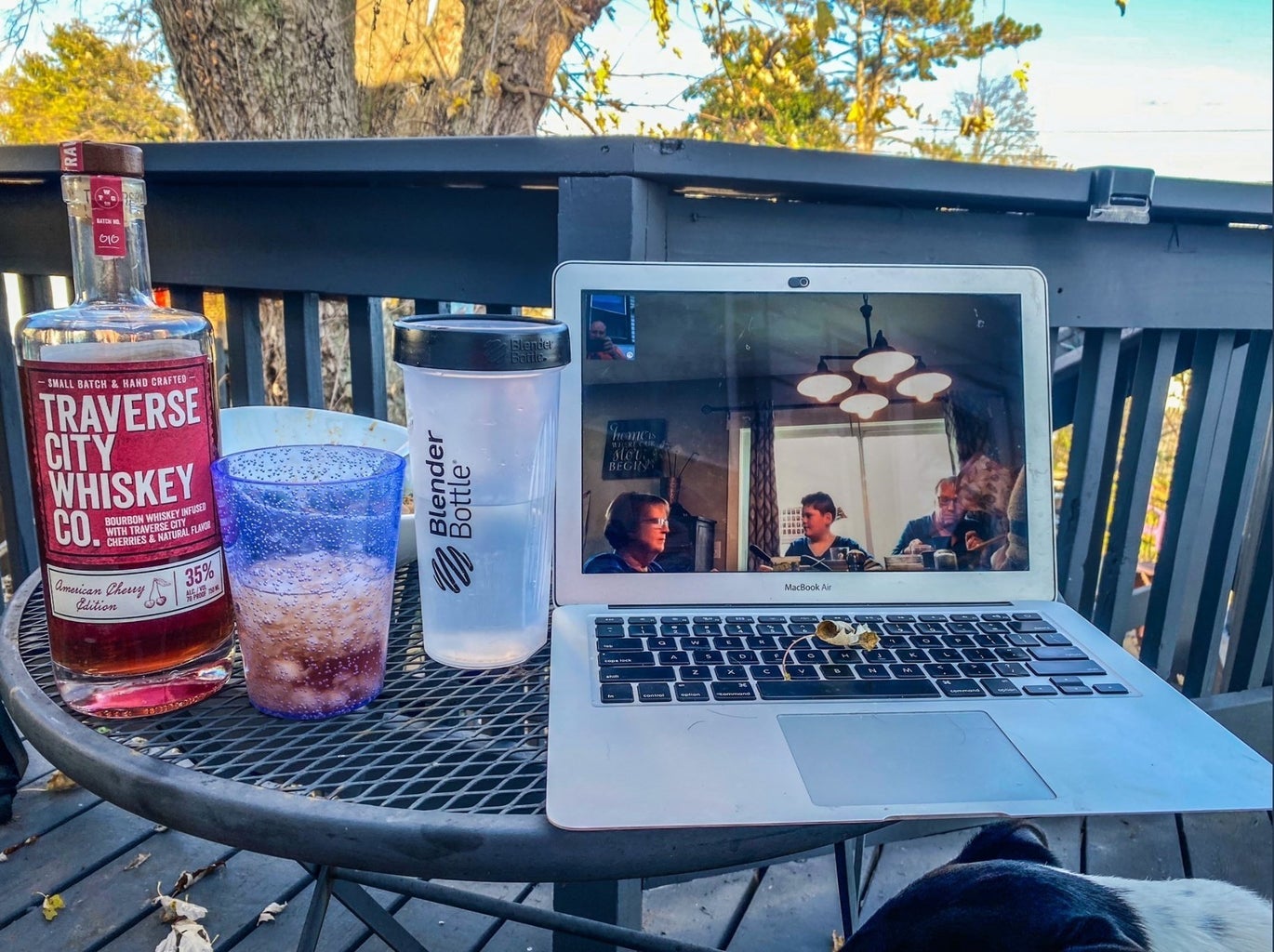 Mark Miazga is an English teacher at Baltimore City College High School and he's been teaching his students remotely this semester. He lives with his pit bull mix whose name is Kima and his cocker spaniel mix named Zori.
"I live alone, so I've felt how a lot of people feel this year, a sort of social isolation, but I have been getting through it with different means of coping and of connecting with people," Miazga said.
Most years, Miazga works a full day on the Wednesday before Thanksgiving, so he doesn't normally get to go home to visit his family. He usually spends time with his friends, but they too are currently isolating. It was a happy coincidence that he came upon a special item in the store that inspired him to create a virtual Thanksgiving dinner.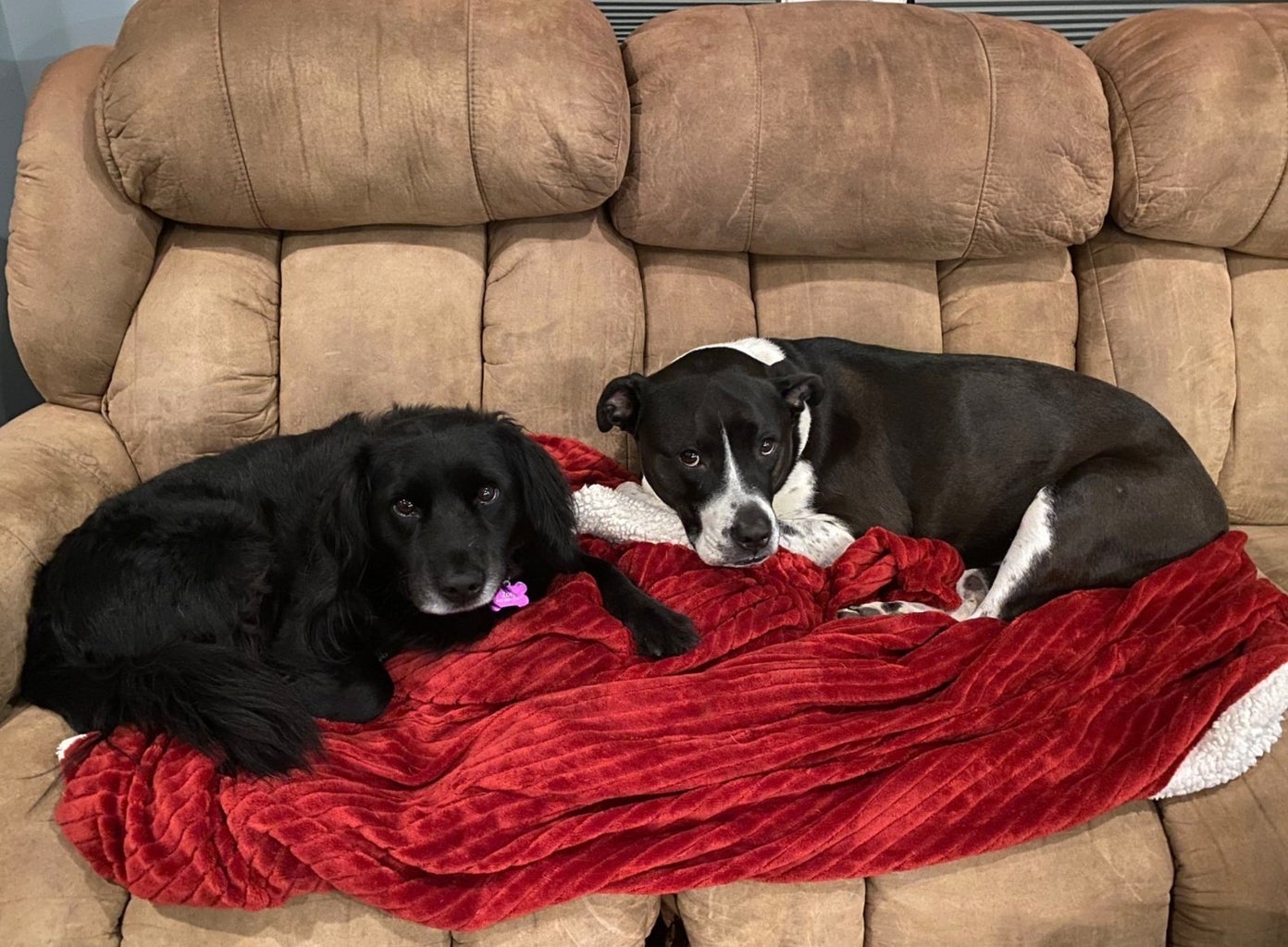 "I am from Southwest Michigan, and my hometown is the blueberry capital of the world. There is no blueberry whiskey there but they do have a cherry whiskey and Traverse City, Michigan, is the cherry capital of the world so when I saw that bottle of Traverse City cherry whiskey at the store I was like, oh my god, this whiskey is the perfect excuse to have a special connection back to Michigan when I can't be there, and it worked out perfectly," Miazga said.
Miazga tweeted two photos on Thanksgiving Day, one from his point of view and the other from his family's.
"Thanksgiving in Maryland and Michigan with my family, keeping everyone safe. Grateful for modern technology and Traverse City cherry whiskey to make me less homesick, and the unseasonably warm weather for letting me hang out with the pooches and chat with the neighbors from the deck," Miazga tweeted.
"I know that it's ironic because I was on a screen, but it felt good to be kind of with my parents and my sister even though we were 600 miles apart," Miazga said.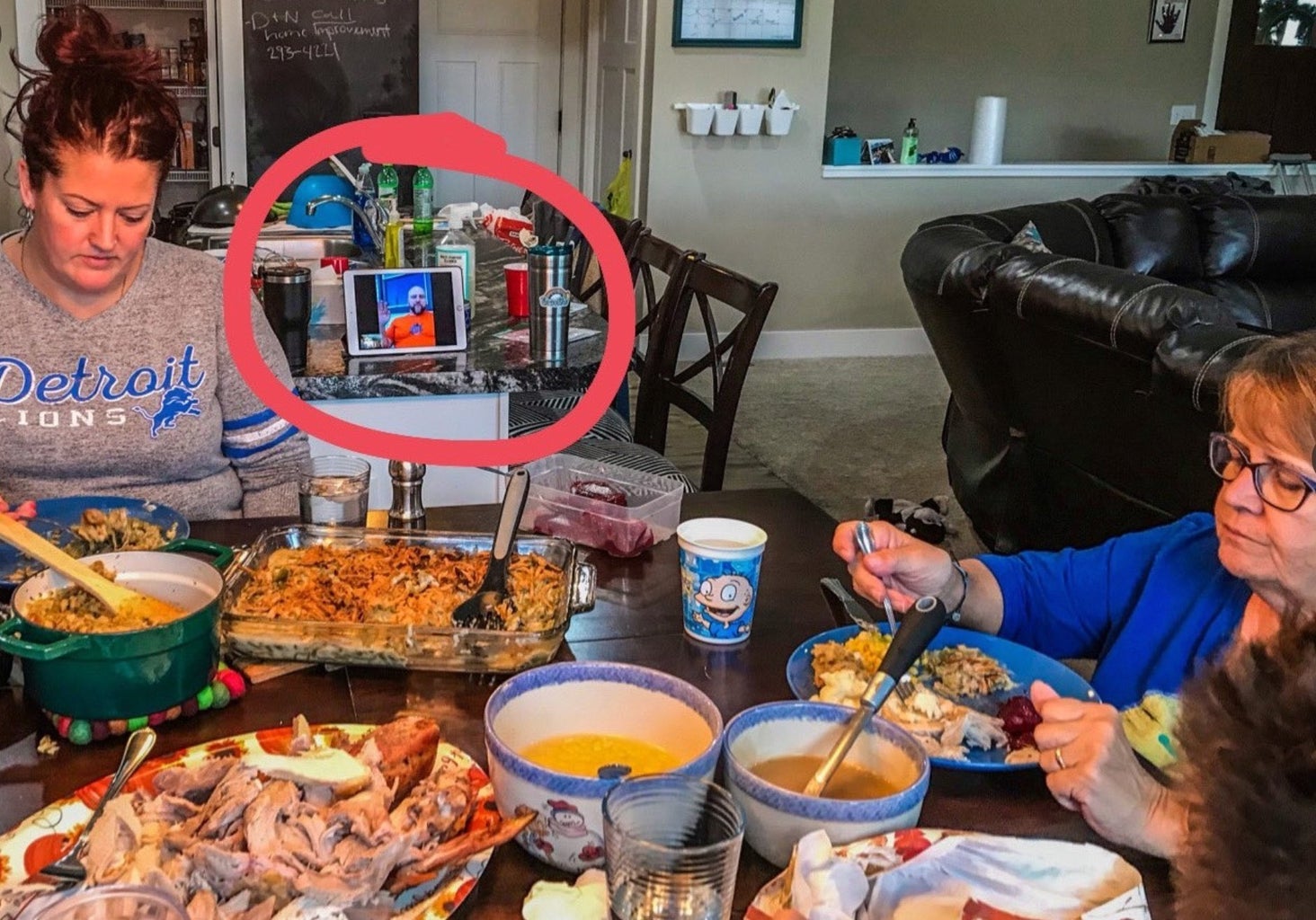 Kristin Johnston works remotely as an office manager at All About Sound and Video from her home in Gaithersburg, Maryland.  This year, she is thankful for the health of her family.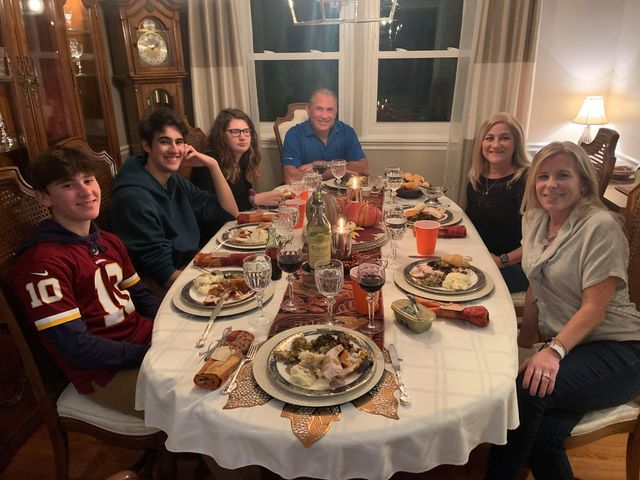 "We are not going to be with family this year, we are playing it safe and being with friends that we know have been in the same situation as us," Johnston said.Johnston's family only goes to the grocery store once every two weeks. 
"Well it's a little scary so I avoid people. I hate to say it but even in the grocery store if somebody gets too close to me, I yell, 'Six feet!' at them because I don't know especially in the grocery store, where any of these people have been," said Johnston.  
Johnston did not partake in any of the black Friday doorbuster deals either this year. 
"I haven't been in a Target since February or Kohl's none of that, I literally go to the grocery store and Costco, I've been going to Costco literally once every three months just for things I can't order online," she said. 
"We don't know what the lasting effects are going to be, so it is a really scary thing," Johnston said.
risso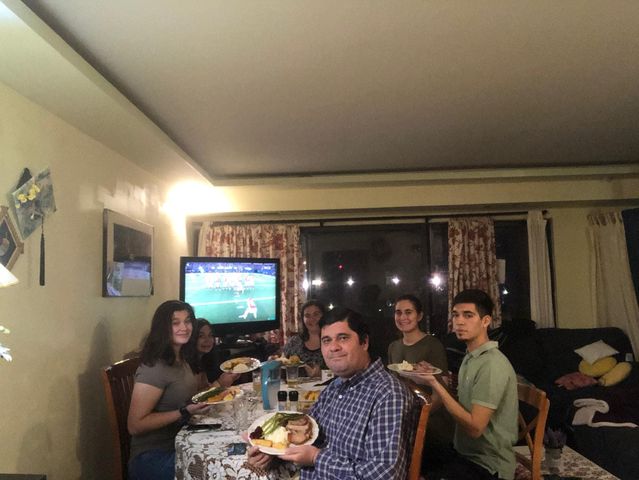 Wilfrido Risso owns a food delivery business called MOCO Delivery that is based out of Rockville, Maryland. His family started celebrating Thanksgiving three decades ago when they moved from Paraguay to America.
"It's my favorite celebration in the United States because it's a day of giving thanks for all we have," Risso said.
Risso's family has a different spin on the traditional Thanksgiving sides. In addition to standard sides like mashed potatoes and gravy, their table has the added options of empanadas, an especially moist cornbread recipe and soup. 
"Typically, we go to our relatives' homes but not this year," Risso said. "We are not doing that unfortunately and it is very sad."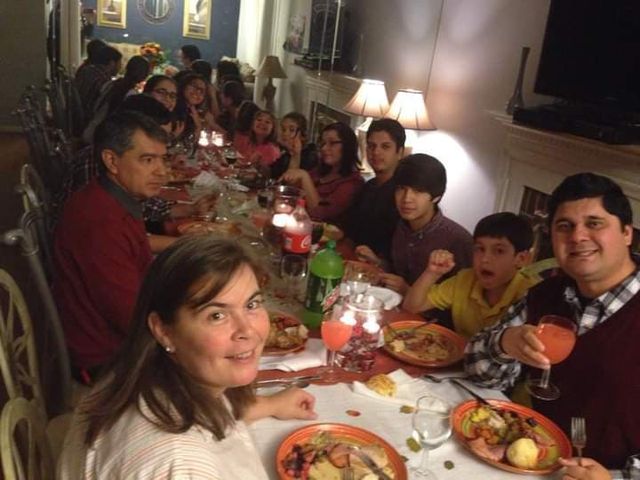 "During a traditional Thanksgiving night we eat dinner and then everybody gives thanks, each one of us at the table including the children," Risso said. "Everyone takes a minute or two to give thanks for what happened during the year, for what they have, for what they received, and for what they did."
Instead of traveling to New York to meet with her relatives, Briana Craig decided to play it safe this year and stay home in Rockville, Maryland. Craig, along with her parents and grandma, decided to simplify this year's Thanksgiving dinner.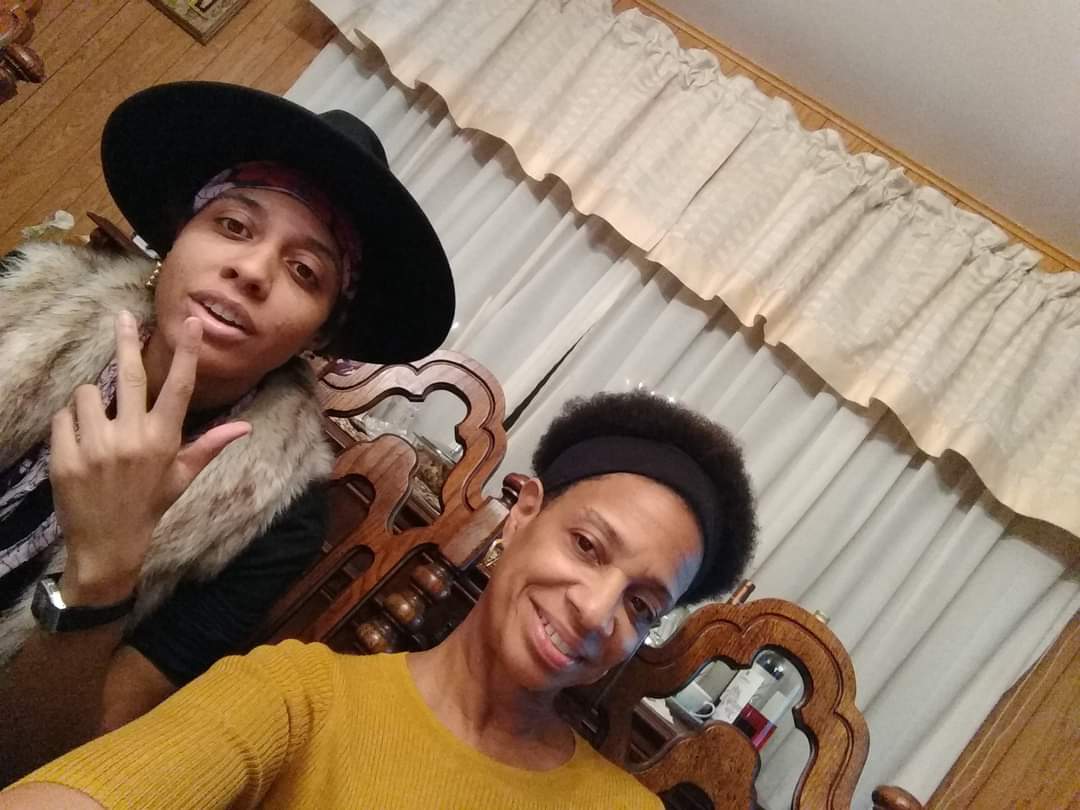 "I didn't mind it, it was actually dope for me because it was a quiet Thanksgiving with the least amount of food that we have ever cooked," Craig said.
Every year, Craig and her relatives try to convince her grandma — also known as the butter lady — to not cook as much as she gets older. The butter lady got her name because she notoriously is known for putting butter in every dish she makes.
"My grandma made no desserts this year which is very unusual for her, she normally makes pies and all that but not this year," Craig said. "My mom did make some brownies and my dad made a cake, but that was it. Usually we have a bunch of deserts, Rick Ross would be in heaven at our usual Thanksgiving table."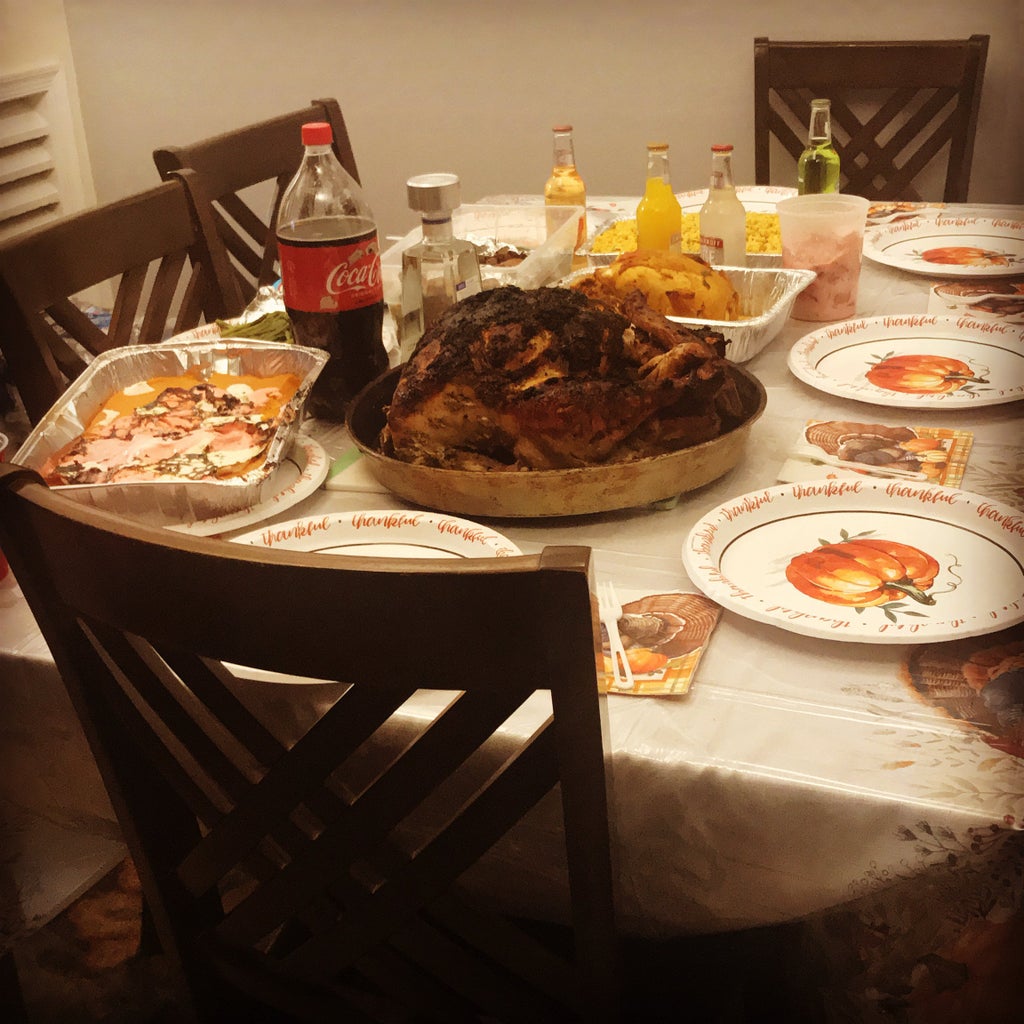 Cristina Umanzor's Thanksgiving was similar to most years, a small family gathering with close relatives in Silver Spring, Maryland. Umanzor decided to make a new dish this year inspired by a recipe she saw on the Food Network. She made her own rendition of a sweet potato pudding recipe for the first time — and it was a big hit. 
"It's like sweet potato cobbler and pudding with marshmallows on top," Umanzor said.
Umanzor works part-time at her family owned business, Pizza Movers, during the week and also helps her niece, Sayuri, age 7, and her nephew Jahir, age 4, with their schoolwork online. 
One holiday tradition that her family started last year and they hope to continue this year is their matching pajama themed Christmas. 
"I also plan on getting my 1-year-old nephew an ornament with his name on it," Umanzor said.
2020 finds families adding some new traditions to their holiday's while keeping their traditional favorites.