Fast fashion refers to "cheap, trendy clothing, that samples ideas from the catwalk or celebrity culture and turns them into garments in high street stores at breakneck speed to meet consumer demand." The big idea behind all of this is to get the newest styles on the market as fast as possible, so consumers can buy them while they're popular and later discard them after a short period of time. All of this leads to overproduction and overconsumption, which has made fashion one of the largest polluting industries in the world. Some of the most well-known brands that take advantage of fast fashion include Zara, H&M, Forever 21, Fashion Nova, Boohoo and TopShop. Here are some brands who work to end fast fashion practices with more sustainable and ethical strategies.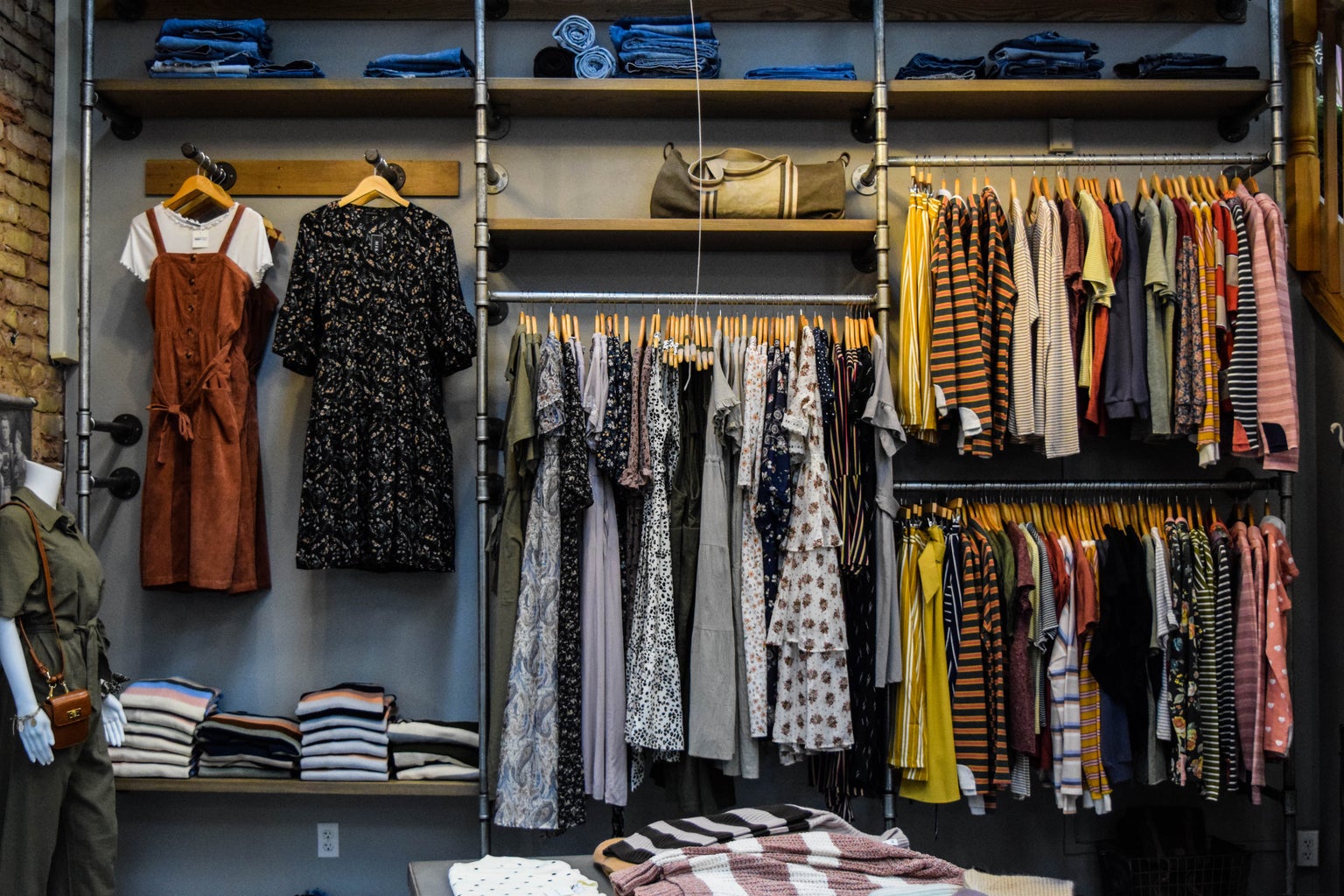 Pact, based in Boulder, Colorado, sells both children's and adults' clothing. They sell basic pieces made with organic materials that are intended to last a long time. With high quality standards, affordable prices and clothing for anyone from babies to adults, Pact is a great way to shop sustainable fashion for the whole family.
Boody is an Australian brand specializing in loungewear, activewear, undergarments and baby clothing. They use organic bamboo and nontoxic materials to produce all of their clothing. They use bamboo grown in China in accordance with international organic standards, ensuring 100% naturally grown and pesticide-free bamboo. In addition to being made with sustainable materials, they use breathable and hypoallergenic fabrics. Boody also features a bracelet on their website called the Boody Giving Bracelet, and when purchased, benefits Goodbye Malaria — a charity working to eliminate malaria in Africa — and the Relate Organization, the UK's largest provider of relationship support. At only $7.50, these bracelets empower the customer to give back, supporting both sustainable fashion brands and charitable foundations. Whether you're looking for a fashion-functional bodysuit or a stylish ensemble for your baby, Boody has it all.
Happy Earth is an adult apparel company based in Point Pleasant Beach, New Jersey. Happy Earth's goal aims to protect the environment by sourcing sustainable and organic materials, like organic cotton, to manufacture their clothing and ship each order in recyclable packaging. Happy Earth empowers their customers to give back with every purchase. According to their website, they have planted over 250,000 trees, removed 3,727 pounds of trash from the ocean and prevented nearly three million pounds of greenhouse gas emissions. When you shop Happy Earth, you're choosing to put people and the planet first because, in their own words, "In everything we do, we prioritize the planet."
Patagonia is an American clothing brand based in California. Known for their outdoor clothing and activewear, Patagonia pioneered the shift to environmentally conscious production practices. They grow their own organic cotton to produce some of their clothing — they also use recycled cotton — and 68% of their lines are made with recyclable materials. They were able to keep 35 tons of plastic waste out of oceans this year alone by turning fishing nets into hat brims, and their North American branches use 100% renewable energy. Patagonia also plans on being carbon neutral by 2025. In addition to being environmentally conscious, Patagonia makes an effort to be ethical in regards to their labor standards. They offer sizes XXS to XXL, making them an all inclusive company with all the right intentions. 
Levi's is an American clothing company based in California but known worldwide for their denim jeans. They use sustainable methods to produce their clothing, including using hemp to reduce water consumption and designing with recycled plastics to reduce landfill waste. Levi's is one of the global leaders in the jeans industry. They are also partnered with Cotton's Blue Jeans Go Green program to focus on recycling denim. Excessive water consumption is one of the most pressing issues in the fashion industry, as it consumed 79 billion cubic meters of water in 2015 alone, so Levi's is embracing technological innovations to reduce water use. They offer sizes from XXS to XXL and are available in over 100 countries, allowing a wide variety of men and women around the world to indulge in the legacy of Levi's. 
Fair Indigo is a company based in Wisconsin that sells clothing for children and adults. They pride themselves on their use of organic cotton and gentle fabric dyes. They also provide fair, living wages for their workers. One of the drawbacks to buying clothing from fast-fashion companies is that because a lot of their clothing is poorly made, the pieces only last you a few wears. At Fair Indigo, they are committed to ensuring high quality pieces with a focus on longevity, creating clothing meant to last. Each of their garments are produced with organic, hand harvested Peruvian Pima cotton that is grown on a family farm. Fair Indigo places an emphasis on their quality apparel and sustainable practices. With all of this, free shipping options, and free returns on your first order, they should definitely be a go-to for affordable, sustainable basics this season. 
People Tree is praised by Good on You — which rates brands on their sustainable and ethical fashion — for their contributions to the environmentally friendly fashion movement. They use organic cotton and biodegradable materials to create women's apparel and accessories. People Tree is partnered with fair-trade farmers to provide a wide selection of ethically made, eco-friendly clothing. They offer products in sizes up to a US 16 with products that range from comfy socks to sundresses to stylish patterned face masks. With a little something for every style under the sun and sustainable and ethical methods of production, People Tree is sure to please. 
Amour Vert, which means green love in French, is an American fashion brand based in San Francisco. This brand embraces and cares for the environment. They use sustainable, raw materials and even produce their pieces in smaller quantities to eliminate any excess waste. They work with natural materials like ethically sourced wool, organic cotton, modal and silk to produce women's clothing and accessories. As an added bonus, Amour Vert will plant a tree for every T-shirt you buy. 
MATE The Label is based in Los Angeles, best known for their casual essentials and fashionable basics. MATE wants you to "spread love, not chemicals," and they make that pretty easy for their customers by using natural and nontoxic materials when producing their items. Their garments range from blouses and dresses to matching sets and sleepwear, with sizes up to US 16. All of their clothing is produced with organic cotton. MATE also strives to maintain a lower carbon footprint, with all of their factories within just ten miles from their headquarters. As an additional bonus and incentive to shop sustainably, you get 10% off and free shipping on your first order. 
To make sustainable fashion choices, try renting out items for special occasions instead of buying something you only plan on wearing once. Rent the Runway allows you to do just that. An online clothing rental service based in New York City, Rent the Runway provides designer clothing and high quality brands and accessories. This is an eco-friendly alternative to purchasing exclusive brand names bought with the intention of only wearing it once. Pieces can be rented from under $50 to over $500 dollars for items with a more expensive original price. With Rent the Runway, you can rent out both designer brands and regular brands, as they provide clothing for any outing or occasion. The clothes even come in a reusable garment bag and are dry cleaned in an environmentally-conscious fashion upon their return. All in all, Rent the Runway is a great way to shop authentic, luxury consignment at affordable prices and in a sustainable way.