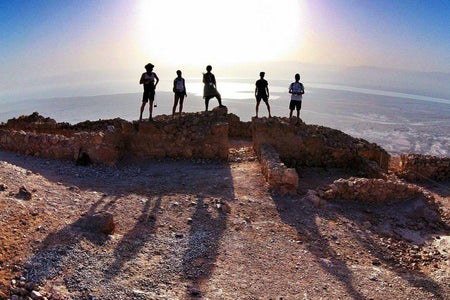 4 Must-Visit Spots for Photographers in MIT
Edited by: Diya Nayak
According to Google, photography is the art, application and practice of creating durable images by recording light, either electronically through an image sensor, or chemically by utilising a light-sensitive material such as a photographic film. However, I'd describe it as the art of capturing a moment, the art of telling a story without using words. 
In my opinion, Manipal is the perfect destination for photographers. For starters, there are lush green trees spread across the city. Since it is a student town, the place is active and happening for most of the year, due to fests, competitions, and other fun events. Furthermore, the large student population means that the town always has a creative and motivating atmosphere, which makes it easier to explore your non-academic interests. 
The town's proximity to beaches and hill stations like Kundadri also make it an ideal place for photographers. The campus is spacious and has a rather exciting landscape. Additionally, you'd run into some fascinating wildlife; apart from apparent animals like dogs and cows. Sometimes one can even spot peacocks here! 
There are many genres of photography, many ways to take photographs, and many different kinds of photographers. There's obviously no limit to the types of photography you can work with at a given place. In my experience, however, Manipal has been great for product shots, portraits and landscapes.
Keeping this in mind, here are a few places in Manipal where you can click some amazing photographs. 
1. Path Behind Food Court 1
The first location that comes to mind is the path behind Food Court 1. This spot is ideal for nature lovers and people looking to get cool, moody photographs and portraits.
The path is more or less surrounded by trees and also houses the old mechanics' workshops. More greenery also means more animals, and thus, wildlife photographers could definitely capture a bird or two here. If you're lucky, you'll even run into some cute puppies! 
In my opinion, this is the go-to place to click some photos if you are going through a creative low. The quietness of the area and its tranquil vibe can really bring out the best of your creativity. Apart from this, it's usually relatively empty, making the whole experience a lot more peaceful, calming and enjoyable.
2. Academic Block 5
The second most popular photography spot in the campus is the Academic Block 5 and the nearby area leading towards the exit gate.
The trees look alluring during spring, and the slopes and stairs can give you some interesting photographs. 
You could get some stunning portraits and professional-like product shots. 
If you manage to gain access to a high vantage point, you can see stunning views, staring into the vast greenery that Manipal has to offer. 
This spot holds a lot of potentials, especially in the mornings; it is a sight to behold with the fog gently kissing the treetops, giving photographers the chance to click some amazing landscape photos.
3. Football Field 
Another exciting place for photographers inside the campus is the football field. The large open space makes it easy to capture Manipal's trademark stunning skies, painted in hues of lilac, pink and even saffron at times!
That's not all; on some summer nights, if you're lucky enough, you'll be able to capture the stars. The absence of pollution in Manipal (at least compared to larger cities) makes it relatively easier to get some basic astrophotography shots.
4. Path Behind Block 18
The fourth and last place that comes to mind is the path behind Block 18. 
The valley view makes for some unique landscape photography, and you'll also find lots of different birds in the area. The moon is also usually clearly visible, enabling you to take some lovely moon shots and practice low-light photography as well!
Take advantage of the Manipal rains as you could use them to get some great shots. The road leading to the academic blocks and the walkway (popularly known as snakeskin among the students) that connects the boys' hostels to the student plaza, look very picturesque in the rainy season. 
Another remarkable opportunity to practice your photography skills is during MIT's signature college events like Tech Tatva and Revels. College fests take up a significant portion of your academic years at MIT and make for some amazing photo opportunities, so don't forget to keep your camera handy during these times! The colourful decorations, cool events and lovely food make for some fantastic urban street-like photography shots.
Though this isn't in the campus, it deserves an honourable mention: if you get the chance, do visit the "Udupi Utsav", an annual carnival and fair in the neighbouring town of Udupi, which usually happens in January. The neon lights and fancy rides are eye-catching and will help you explore new photography techniques. 
However, these are not the only spots on campus; just some photographer favourites. At the end of the day, it is your camera equipment and props, your utilisation of space, and most importantly, your creativity that determines how good your shot will turn out.
Focusing on things like choosing the right location and shooting at times when the lighting is good is guaranteed to give you a good shot. However, with Manipal, you already have the luxury of beautiful locations. So all I'd say is, explore them, do what works best for you and don't get bogged down if you don't get the shot you wanted. Eventually, it comes down to the effort and of course, a little bit of magic!