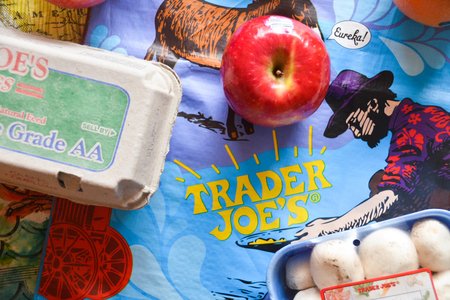 Trader Joe's vs. Stew Leonards: Which is better?
I have lived in Yonkers, New York my entire life and have definitely tried a lot of different grocery stores near campus. Two of my favorite grocery stores are Trader Joe's and Stew Leonard's. They are two very different stores, each having their own pros and cons. Keep reading to see which grocery store sounds best for your needs! 
Transportation from Campus 
Both Trader Joe's and Stew Leonard's are extremely close to MC's campus! With just a quick uber ride you can access both of these stores. The closest Trader Joe's to campus is 20 minutes away on Columbus Avenue in Manhattan. The closest Stew Leonard's is 18 minutes away in Yonkers. Both have access to busses and trains as well!  
Fresh vs Packaged 
If you are someone looking for fresh products like meats, vegetables, fruits, dairy and baked goods, Stew Leonard's is definitely for you. You have a much larger selection at Stew Leonard's than at Trader Joe's. In my opinion Trader Joe's is better for packaged foods like snacks, can and frozen foods. 
Snacks 
I feel that if you are a college student looking for pre-packaged snacks and to go options, Trader Joe's should definitely be your go-to. Some of my favorite Trader Joe's snacks are the corn, pea bean and quinoa crisps and the three seed sweet potato cracker (the rolled corn tortilla chips are my sisters favorite!) Stew Leonard's has snack options as well but they are the usual Oreo, Lays, and pretzel options that most delis and stores have. 
Dessert 
My favorite ice cream of all time is Stew Leonard's soft-serve ice cream. It is so delicious and you can get a free ice cream when you spend one hundred dollars. They have the flavors vanilla, chocolate, strawberry and pistachio. My favorite Trader Joe's dessert is the strawberry mochi! I have recently discovered mochi and it is the perfect thing to have when you want something sweet but are trying to eat healthy. It is so good and is healthy too!
Both Trader Joe's and Stew Leonard's are excellent stores in a safe surrounding area. I recommend Stews for their fresh products and delicious ice cream. I recommend Trader Joe's for their packaged foods like snacks and frozen mochi. It is totally up to personal preference and what you are looking for!