What I Learned from Rodeo Queen Pageants
Throughout my lifetime, I have been fortunate enough to have the opportunity to own and ride horses. Today, I am still the young, horse crazy girl that will always love these four-legged, majestic creatures. I am blessed to have my horses (Elmo and Squeaks) who are the best friends anyone could ask for. 
Because I owned horses, I ended up becoming involved in rodeo queen pageants. Similarly to a regular pageant, in rodeo queen pageants we go through rigorous interviews, runway model, perform an impromptu speech, and of course, ride horses to exhibit our horsemanship skills. Whoever earns the most points overall is crowned as queen and serves for the year representing the rodeo community and educates the public about rodeo related information. 
I've really enjoyed my time competing and serving as a rodeo queen. It has taught valuable life lessons that prepared me for my future career, along with some great hair and make-up tips. 
Hair Tips: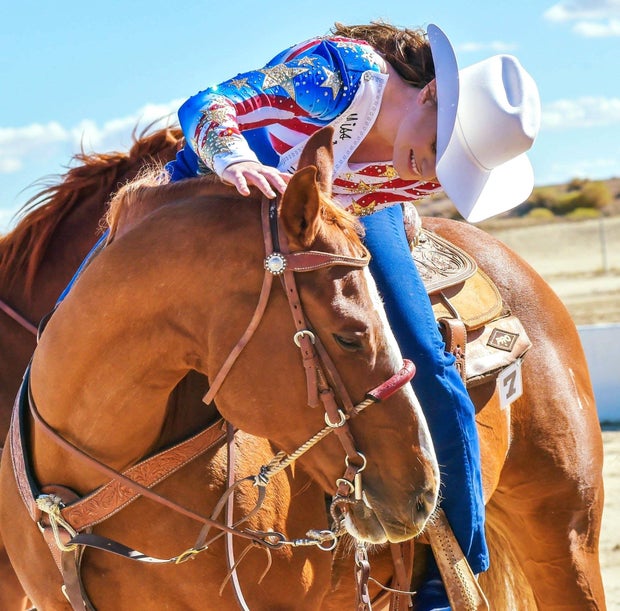 Libby Wendt
1. Your shampoo brand does matter.
Most of us know this, but as a kind reminder, shampoo and conditioner does impact the health of your hair. Two of my favorite brands are Redken and Kenra!
2. Curl your hair following these guidelines: 
Use a quality heat protectant.

Make sure the barrel of your curling iron is the right size (smaller can be better).

Twist the curling iron as you curl, instead of twisting your hair around the iron.

Since curling irons can reach up to 450 degrees, you only need to leave your hair in the iron for a few seconds to ensure it doesn't get serve heat damage.

Don't touch your hair right away, let it cool! This allows it to set and hold longer.
3. Hairspray, hairspray, hairspray!
My favorite brands are Kenra Light Hold and Bed Head Master-Piece Hair Spray.
4. Use a Wet Brush to reduce hair breakage.
My favorite: Flex Dry Voyage Brush from Ulta Beauty!
5. Scrunchies are back in style!
If you like putting your hair in a messy bun or ponytail, I highly recommend investing in some scrunchies. It saves your hair from breakage!
Make-Up Tips: 
Bassett Photography
1. As Dory would say: just keep blending, blending, blending!
Blending is the key to a smooth finished product and ensures that you don't have sharp lines between colors. 
2. Contour for your facial structure.
I have a rounder face type, so I try to opt for looks that give me a longer, leaner face. I highly recommend finding some quality YouTube videos tailored to your facial structure/shape.
3. Use blush as a lipstick.
Often times I mix crushed blush with Vaseline to create a lipstick! You can generally take any crushed powdered make-up to create different, unique lipstick colors. 
4. Magnetic Eyelashes.
I cannot apply fake eye-lashes to save my life – the glue usually ends up everywhere and by the end of the day they fall off. So instead, I have come to love magnetic eyelashes. My favorite: Ardell Double 110 Magnetic Eyelashes.
5. Find a highlighter that is not as shiny. 
For queening, we take many pictures outside. I've found that my highlighter makes my skin appear too shiny and bright –– my solution: MAC Prep + Prime Highlighter.
6. Less is More.
When covering blemishes, often times less is more. When trying to cover something up, adding more doesn't always fix the problem. Rather, it just brings more awareness to the blemish by caking the make-up on.
7. Have a good daily, skin care routine.
Your skin is your canvas, so it's important to take care of it with a proper skin care regiment. Some of my favorite brands include: Dr. Zo Skin Health, Lancome, Michael Todd, Cetaphil, and Garnier!
Interview Tips: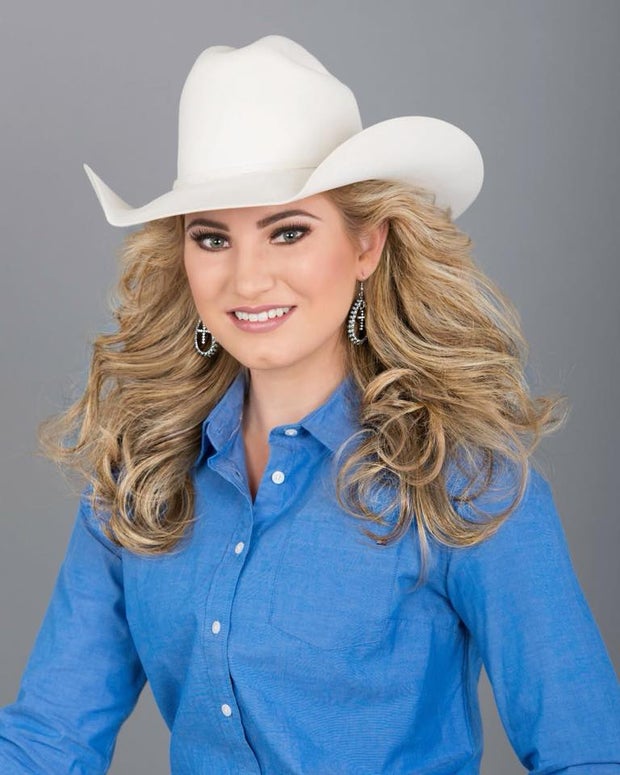 Las Vegas Image Studio
1. Maintain Eye Contact and provide positive feedback.
Let your interviewer know you are interested in what they are saying – it shows you are engaged in the conversation!
2. Have good posture.
Similar to eye contact, body language shows your confidence and interest in the interviewer's conversation.
3. Be confident!
Being confident shows you are comfortable with yourself, speaking in front of others, and know the content you are discussing. Having confidence helps leave a positive impression.
4. Be honest and be yourself.
If you don't know the answer to their question, simply let them know you don't have the answer at this moment. It's better to be honest than to create an answer out of thin air. Also, your interviewer wants to get to know you as a person to ensure you are not only a good fit for the position, but also the team. Be yourself – it will set you apart from your fellow interviewees!
5. Make it a conversation.
Like you, the interviwers are human too. They want to get to know you and have a conversation about who you are and what you will offer the company. 
6. Smile!
The simple act of smiling makes you more welcoming and open to your interviewer.  
7. Thank your interviewer(s) for their time and shake their hands.
This leaves a lasting impression and they will appreciate you taking time to thank them!
8. Practice!
Have a family member or friend help you prepare for your interview by asking questions. I have received the following questions in almost every interview: 
Tell me about yourself.

What positive attributes do you have? 

What is your greatest downfall? 

Tell me about a time when you had to handle a problem. What was your solution?