Fifty-four years after debuting on Broadway, Bartlett Sher's Tony-nominated revival of "Fiddler on the Roof" is hitting the road for it's first national tour. Based off of Sholem Aleichem's short stories set in the Russian shtetl of Anatevka in 1905, "Fiddler" tells the heartwarming, yet heartbreaking, story of Tevye the milkman, his wife, and five daughters learning how to deal with tradition and change.
After playing Tzeitel—Tevye's eldest daughter—once before in a summer stock show her Junior year of college, at Arrow Rock Lyceum Theatre, Mel Weyn is hopping back in the role for the national tour. Originally cast as Hodel, then later switched to the role of Tzeitel, she exclaims, "I was really excited to revisit this show because I remember following in love with the show and this part."
"We have such a good cast, and that's something that in a lot of shows is hit or miss," says Weyn. "You could come into this group of people that you're going to be stuck with and find a couple people that you're going to click with, but not with everyone. We've just been so lucky, I always say that there's not one person in our cast that I would not have lunch with solo and have a good time."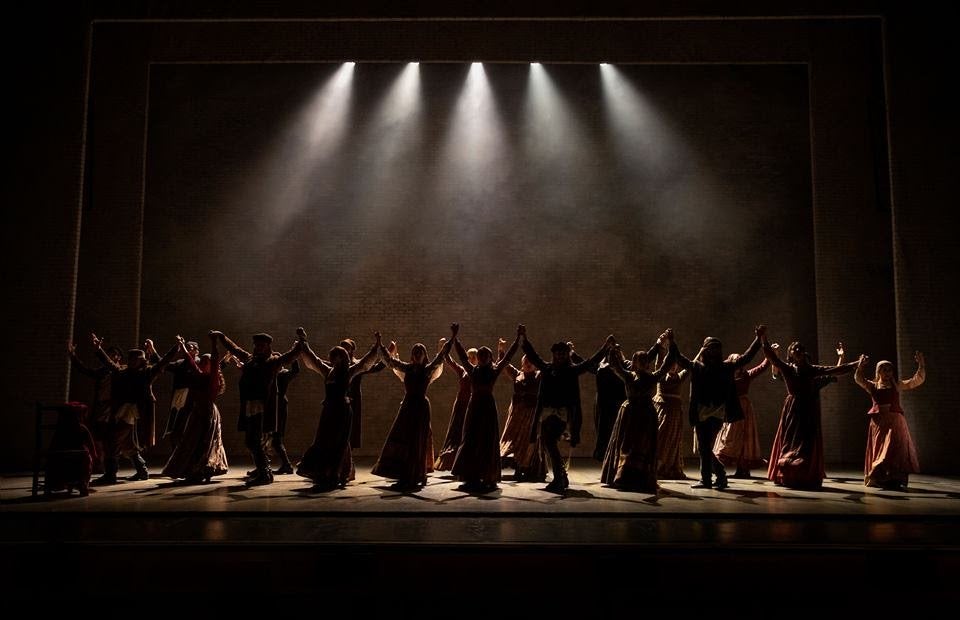 Although the musical was originally written in 1964, it's story is timeless and still resonates with audiences today. She emphasized that the show has remained a beloved classic because, "the music is just so good and it's what people grew up on. I remember my Nana singing 'Sunrise, Sunset' to me when I was a little girl going to bed."
"The three things that I feel like are the most [universal] in 'Fiddler' are: (1) your relationship with your family, (2) your relationship with your community, (3) your relationship with God, or whatever you think God is," says Weyn. "Everybody can see themselves in somebody or in a situation that happens during the show, and I think that's why people keep coming back."
As Weyn said, family is a very significant part of "Fiddler," particularly the bonds of sisterhood featured in the show. In regards to her castmates who play Hodel (Ruthy Froch) and Chava (Natalie Powers), Weyn comments: "We kind of hit it off pretty much right away. It's funny because I think we all are so our characters: I'm very much like the older sister, Ruthy has this fiery energy, and Natalie is so sweet but she can be fiery too."
"I definitely believe that over the course of the shows we have had the luxury of having such a long run that we're going to get closer by nature, and so the difference between us opening in Philly to now, the relationships are just so much more specific and comfortable."
A significant theme in "Fiddler" is young women standing up for themselves and realizing the importance and power of their voices. Weyn's character uses her "inner-quiet-fire" to deny the match her father arranged for her, and begs him to let her marry the man she really wants to, Motel the tailor (Jesse Weil).
"She's the first one to break the tradition for someone that she loves, and I think that just shows her true colors," she says.
Weyn shares that her and her onstage "sisters" constantly, "talk about how high the stakes are, and how [they] hope to inspire girls when they see [the show] to have their voices be heard and not be scared to ask for what they want."
"To be able to stand up for what you want in this time was so huge, and I think that it carries through to today in so many different aspects." She believes that the show, "gives girls inspiration if they are with somebody and don't want to be, to not have to settle—or with their job or whatever it may be in their life, to not be so scared—that we do have a voice and we can be heard. That's something that me, Ruthy, and Natalie have talked about before and how we love that part of our story."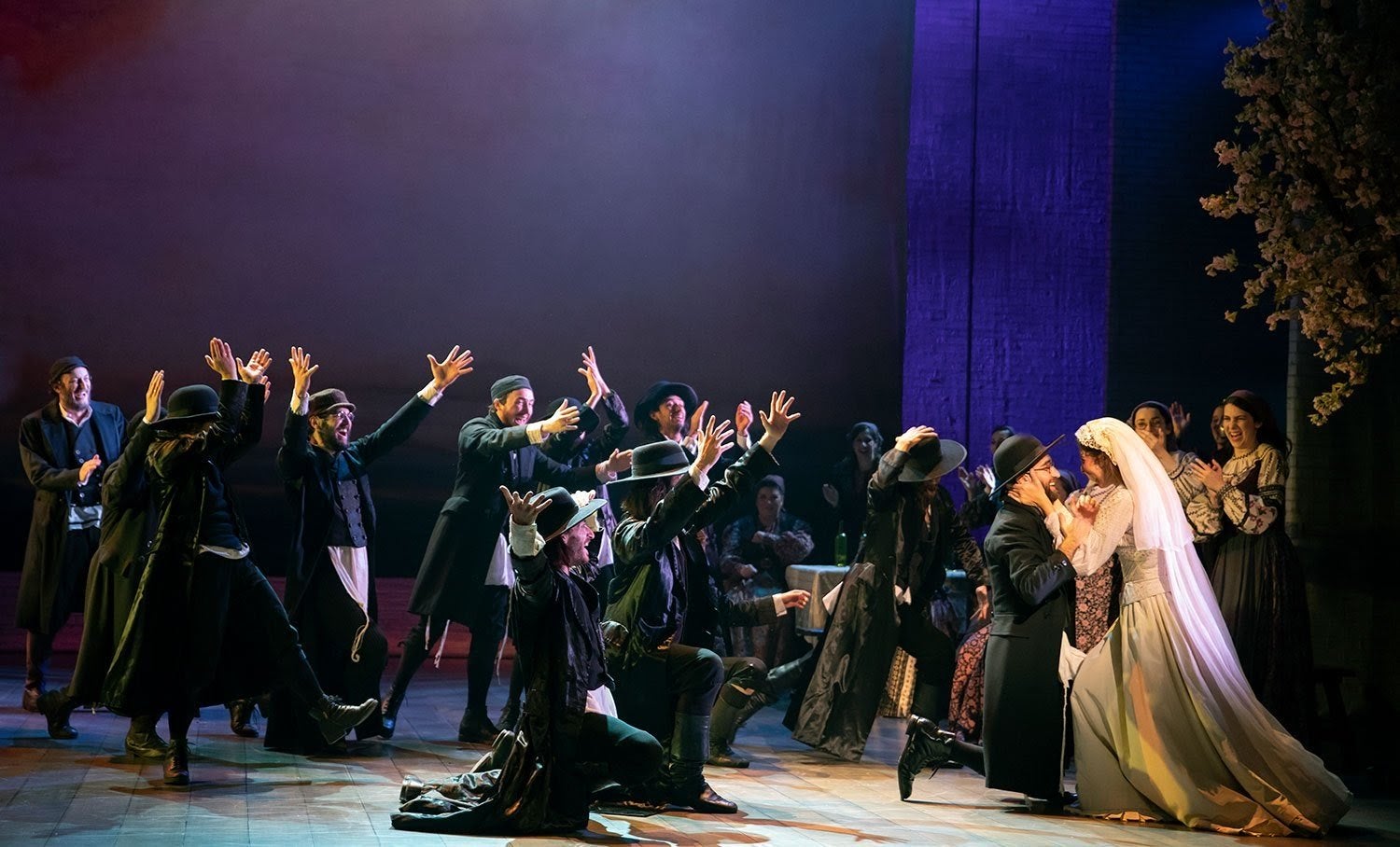 "This time around, one thing that was different was—the first time I played Tzeitel my sweet Motel was about ten years older than I was and had a husband for 11 years—and while I had a lot of love for him, it was a very different sort of love," explains Weyn, as she reflects on her experience playing Tzeitel.
"This time, I absolutely adore working with Jesse. He's so smart on stage, such a good scene partner, and such a good friend that it makes it so easy to show up every night and be in love with him. You don't always get that lucky, especially with love interests on stage […] His genuine, good character is such a gift — I couldn't of asked for a better Motel."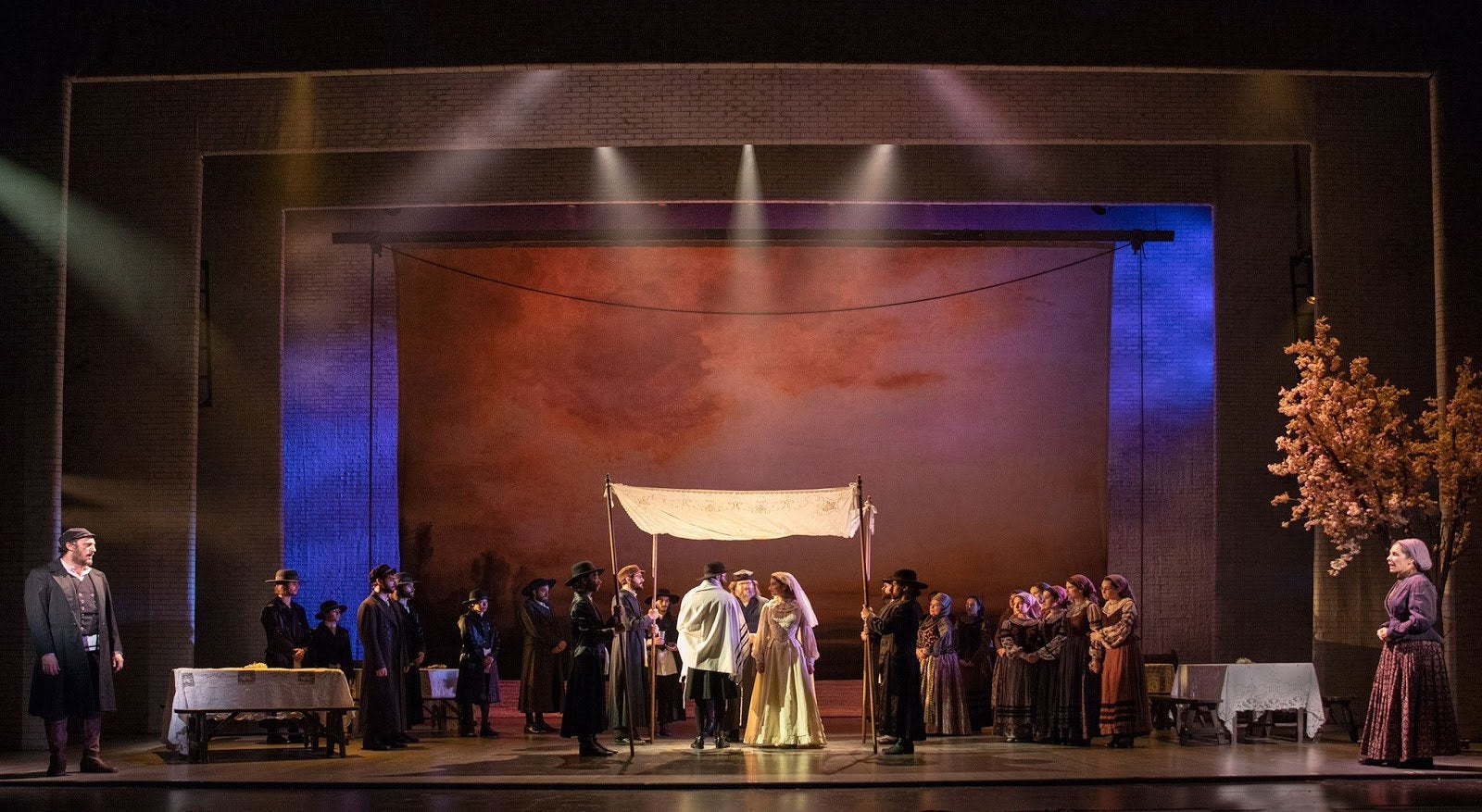 Touring nationwide and stopping in 30 different cities, Weyn shares that, "it's so nice playing a village, a community of people, because we are a village — we're touring together, we're each other's family right now."
"I love this show and that's something that I'm so grateful for because not only getting to be a working actor, but getting to be a working actor with a show that you love is like winning the jackpot."
"Fiddler on the Roof" runs May 7-19 at Segerstrom Center for the Arts in Costa Mesa and May 21-26 at San Jose Center for the Performing Arts in San Jose. See additional stops scheduled for fall and 2020 at fiddlermusical.com