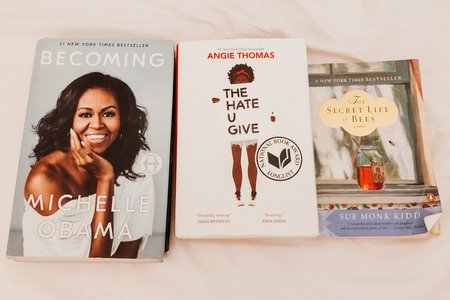 5 Books to Read While in Self-quarantine
Being cooped up in your home all day, aimlessly waiting for the day to pass, gets dull real quick. Unfortunately, COVID-19 doesn't allow for much adventure or excitement because we are all, hopefully, self-quarantining in an attempt to avoid the burdensome virus. However, with all this free time, what better way to find adventure than diving into a good book? I know I always wish I had more time to read. I love reading, but because of my busy schedule with extracurriculars and school work, I never have time to sit down and immerse myself in a new world or venture with a character learning about their life. COVID-19 cleared my schedule with no hesitation.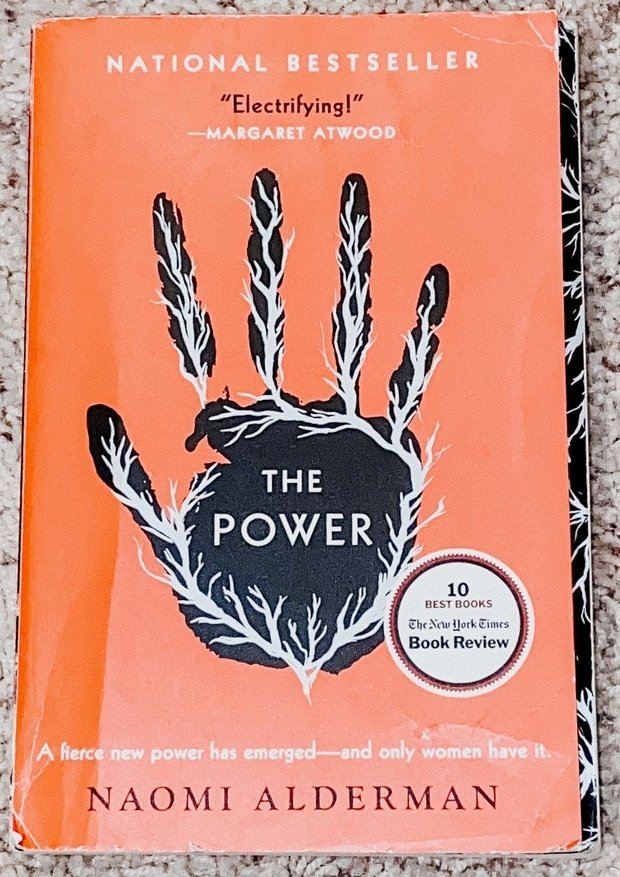 Ann Huff
1. "Becoming" by Michelle Obama
Who can ignore the phenomenal former First Lady of the United States? "Becoming" by Michelle Obama is not only inspiring and uplifting, but it is also heartwarming and captivating. The book sparked a flame in me and keeps me optimistic in these coronavirus times. Obama writes of her upbringing, her education, her relationship with former President Barack Obama, and her life as First Lady. Her book is empowering and a must-read for young women. "Becoming" is the perfect book to read while in self-quarantine!
We all need to cry at some point… right? "The Tattooist of Auschwitz" is gut-wrenching and definitely a tear-jerker. The novel tells the remarkable story of Lale Sokolov, a prisoner in Auschwitz in 1942 and forced to tattoo the numbers onto the wrists of thousands of incoming prisoners. Not only does the novel tell of Lale's time in Auschwitz as the tattooer, but the story also follows the romantic journey Lale and Gita Sokolov embark on in the camp. This is perfect for any hopeless romantic and history lover. Maybe you can't journey to find the love of your life because you're stuck inside, but you can ride the emotional roller coaster of Lale and Gita's journey to love. 
Feel good material is a must during these isolating times. This classic coming-of-age story set in 1964 follows the life of fourteen-year-old Lily Owens in Tiburon, South Carolina. Lily Owens longs to know about her mother's past and is desperate for feeling a sense of connection with her. With the help of her caregiver, Lily sets out on an adventure she never imagined. The heartening story leaves you feeling content and nostalgic. 
If you want to stay with it or woke during self-quarantine then you'll want to read "The Hate U Give." The book is thought-provoking and left me feeling empowered. Angie Thomas addresses the social issue Black Lives Matter in an effective and captivating manner. The novel follows Starr Carter as she balances her two worlds –– the wealthy, primarily white prep school she attends and the poor, primarily black neighborhood she lives in –– and finds her voice as she becomes an advocate for her community. 
A world where women have the power and the patriarchy falls? Sign me up! This scientific-fiction book follows the lives of four adolescents around the world. Everyone's lives are changed when it's discovered that girls can give off an electrical shock to anyone who stands in their way. These young girls are developing a special power in themselves and are able to wake up the power in older women. Each character has a different take on the new phenomenon intruding on their life. The book will leave you longing to venture into this alternate world and is perfect for any feminist during self-quarantine. 
Self-quarantining might not be ideal or the most fun but diving into a good book will make you forget all about COVID-19… at least for a little bit.